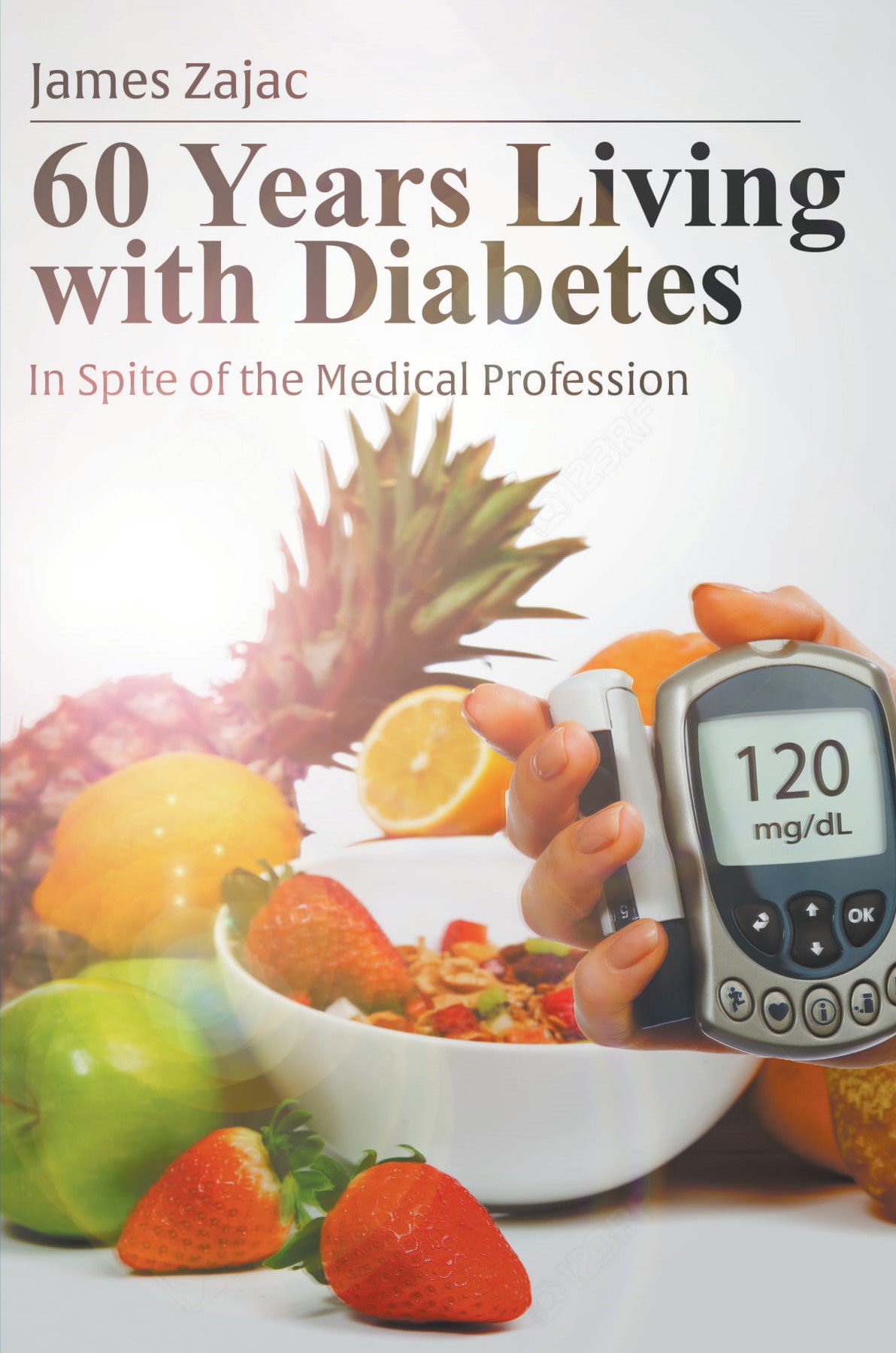 Category: Health & Fitness, Medical, Reference,
60 Years Living with Diabetes
In Spite of the Medical Profession
By: James Zajac
$5.00 – $12.00
About the Author
In 60 Years Living with Diabetes: In Spite of the Medical Profession, author James Zajac details the Arduous road from his diagnosis with diabetes at age 13 to his current successful—albeit untraditional—Management of the disease at age 73.
Zajac describes the genesis of his diabetes following a childhood bout with rheumatic fever, shortly afterward he got his first of the negligence and indifference rampant in the medical community, engendering an early distrust in conventional medicine. He then recounts his youthful rebellion against the management of his disease, until a meeting with a forward thinking doctor set him on a path of self-sufficiency that persists to this day. Throughout, Zajac provides invaluable advice regarding natural, non-traditional treatments for diabetes while exposing the incompetence of the medical professionals he has encountered through the years.
Zajac concludes the book by challenging the state of healthcare in the United States providing statistical as well as anecdotal information that calls for reform of the system. 60 Years is an enlightening window into the life of a diabetic and his mission to encourage the American public to take responsibility for their own healthcare and to no rely entirely on the doctors.
About the Author
A Connecticut native James Zajac has lived in Pennsylvania for the past 50 years. He lives with his wife and enjoys gardening, bike riding, swimming, and in his earlier years horseback riding, whitewater kayaking and skiing.
Read More