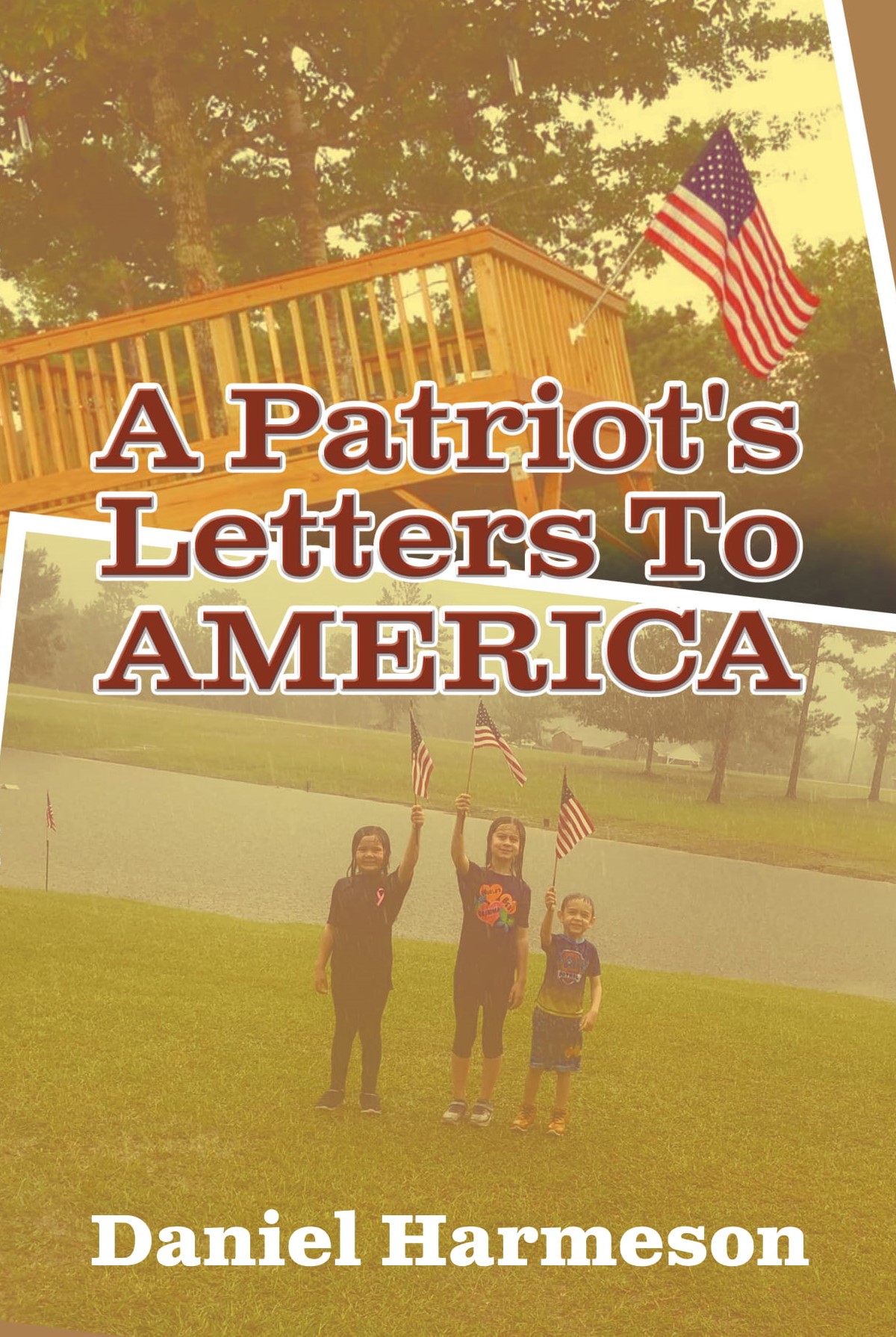 Category: Essay, General, Political Science,
A Patriot's Letters To AMERICA
By: Daniel Harmeson
$2.99 – $8.40
About the Book
The essence of America that which really unites us, is not ethnicity, or nationality, or religion. It is an idea, and what an idea it is- that you can come from humble circumstances and do great things. That it doesn't matter where you come from but where you are going.
Condoleeza Rice
"Ask not what your country can do for you, but what you can do for your country".
John F. Kennedy
These letters to America represent one side of the coin. Belief in small government. Belief in the 8,928 words of the Declaration of Independence, The Constitution and its 27 Amendments. Belief in the Right to pursue happiness. Belief in not relying on big government. Belief in freedoms/ liberties. Belief in America. Hopefully by reading these letters one will begin to, understand a differing value and the great love of this Republic. Or, reinforce that you are not alone in your beliefs. Through understanding, compromise, critical thinking and ownership for our actions, just maybe the great divide can begin to close.
About the Author
Dan is a retired 27 year veteran of the US Navy. Married to a loving wife, Zeny, for 39 years. Has two wonderful children and 4 loving grandchildren. His great love and gratitude to this Republic has inspired him to write letters to America.
Dedication:
Many thanks to my daughter, Charity for helping me get this project to publish. And to my wife who continues to inspire me through her great love of this Republic. Additionally, I owe a thanks to my youngest daughter, Christina, for reminding me there are two sides of the coin. Finally, I owe everything to America for giving me and my family the Right to pursue happiness.
Read More