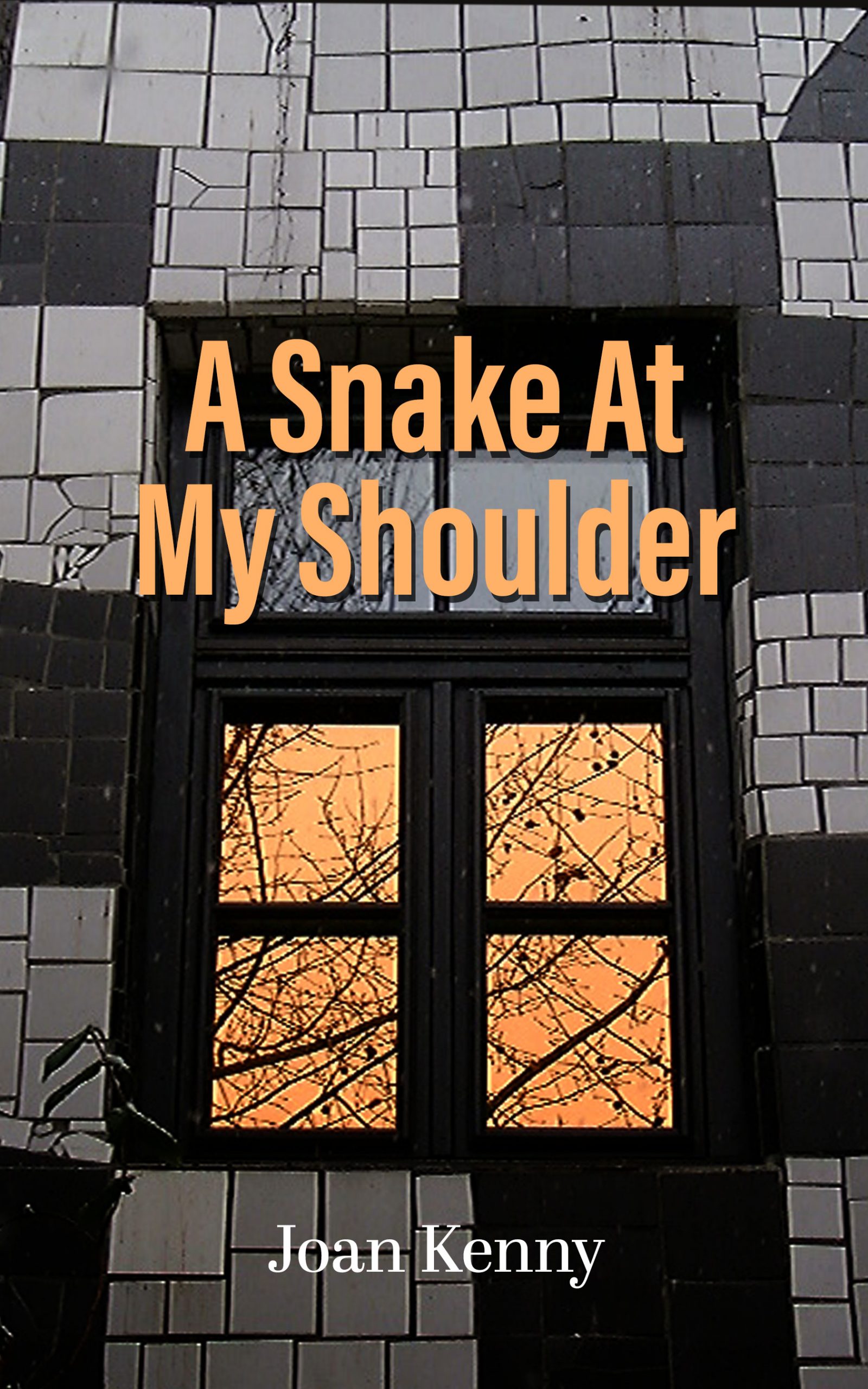 Category: Fiction, General,
A Snake At My Shoulder
By: Joan Kenny
$2.99 – $16.79
About the Book
Audrey, a young professional woman returns to rural Canada from England after the unexpected death of her brother James. Audrey re-visits the town full of ghosts from her fraught past… her distant father, two unsatisfactory stepmothers, her dark and dangerous cousin Struan and her childhood mate, Frank.
During a terrible storm, Audrey crashes through the old town bridge. Audrey is pulled from the wreck and is transported to the local hospital where she weaves the threads of her tortured childhood with the trials and triumphs of her new life. Audrey presents this blended fabric to Frank in a fitful and imagined conversation.
She tells him of the successful documentary film company that James and she created in London, and their home away from home in exotic and bustling Cairo. Audrey also confronts her troubled home life, where after the mysterious death of their mother, James and Audrey endure an emotionally void home.
She also remembers her happier moments of lazy summers by the river, or snuggling in the hayloft with Frank, who becomes an invisible vessel for her ravings, to find peace in her tumultuous life.
Yet, Audrey must remember her unspeakably horrific relationship with Struan.
About the Author
Joan Kenny's life has been as adventurous and unpredictable as a colourful Gypsy shawl caught in the wind. She was born in N. Ireland, lived in Canada, and spent eighteen years in England and Holland. Her travels have offered rich experiences to draw upon and provided vivid details for her haunting books.
Read More