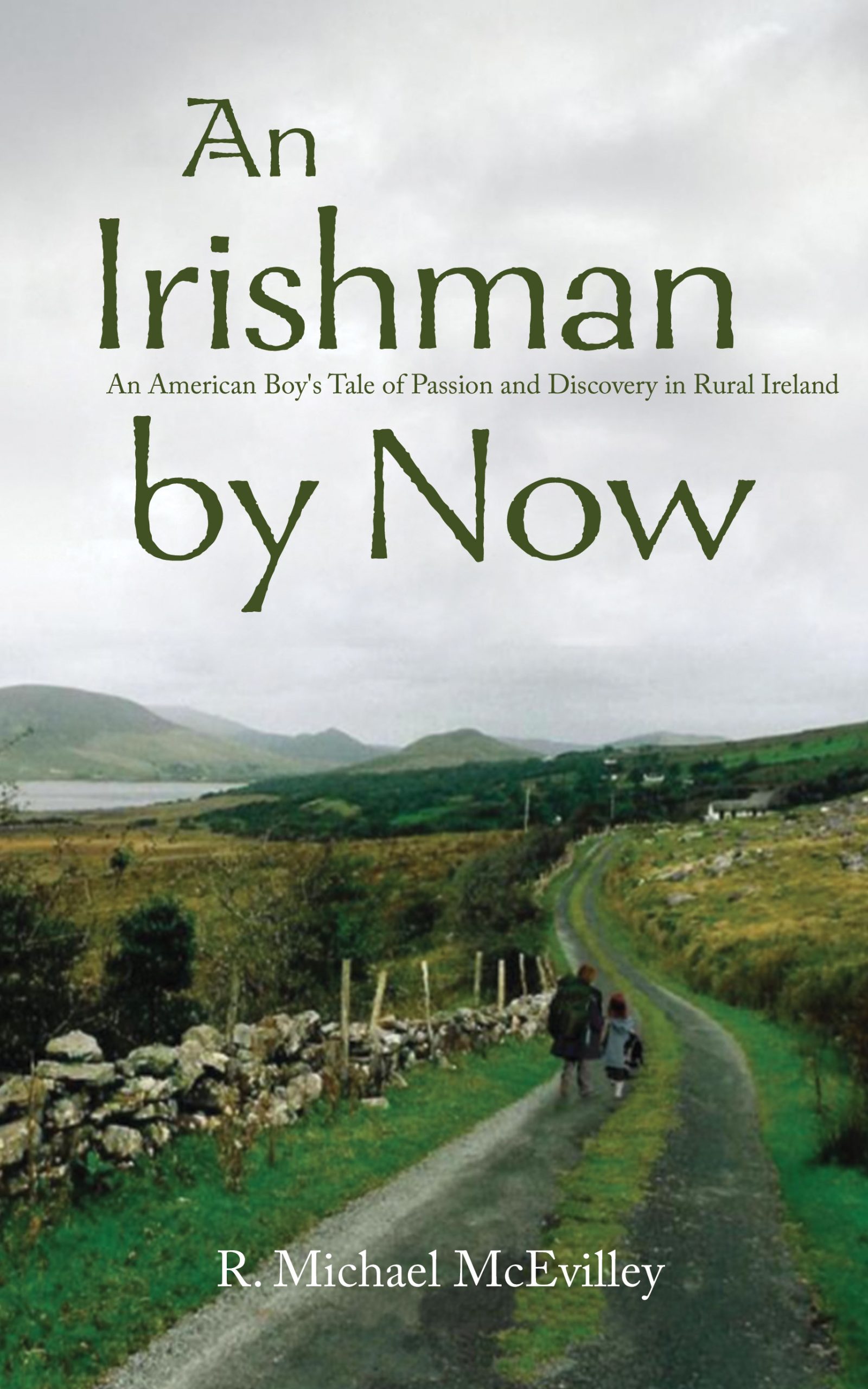 Category: Biography & Autobiography, Travel,
An Irishman by Now
An American Boy's Tale of Passion and Discovery in Rural Ireland
By: R. Michael McEvilley
$2.99 – $15.26
About the Book
""…Excellent, a rattling good story… a serious pleasure to read… (McEvilley is) a born storyteller."
–Eamonn Sweeney, literary critic, best-selling author, journalist, Cork, Ireland
Mickey Monaghan never intended to tell anyone that he was adopted. After all, his adoptive aunt and uncle had instilled in him–since age 3 when they had brought him from America to their sheep farm in Ireland—that he'd be "looked down upon" if people knew.
But at age 22, as he nears college graduation with business and political aspirations, his parish priest Father McDermott and his long-time best friend Caitlin O'Connor confront him with their own concerns for his future. Father McDermott is troubled by Mickey's philandering lifestyle, and Caitlin by an oddly disturbing slip of his tongue about family secrets; and both Father McDermott and Caitlin can see what Mickey won't–that he and Caitlin belong together.
Add in a death at Mickey's hands and his reckless tryst with a married woman, and he's ready to open up. Alas, his own secrets lead to others–and to a tale more startling than any of them had imagined."
About the Author
R. Michael McEvilley practiced law in Cincinnati, Ohio until retirement. He now resides in Kentucky with his wife, Irish trad singer Mai. He has four children and five grandchildren. He began work on this, his first novel, after reading his newspaper horoscope suggesting he "do something creative."
Read More