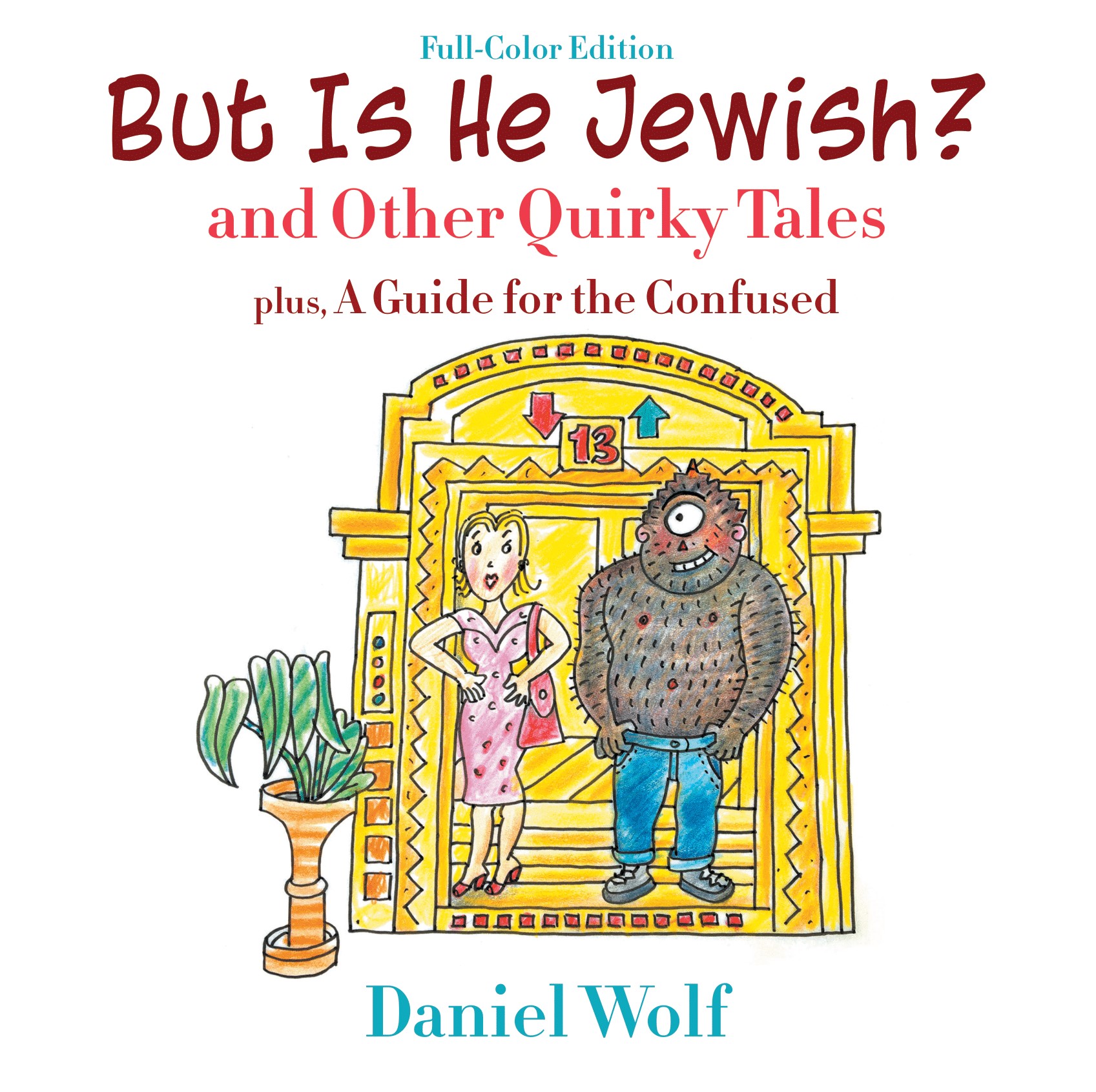 Category: Fiction, General, Humor,
But Is He Jewish? and Other Quirky Tales (Full-Color Edition)
By: Daniel Wolf
$35.99
About the Book
But Is He Jewish? is divided into three sections. The first section, "Quirky Tales," consists of fifty short stories. Although each touches upon some aspect of Jewish life and culture, they deal with such universal themes as love, mortality, courage, coming of age, and the importance of family.
The following section, "Mishegas" (Yiddish for craziness), includes stand-up comedy routines, the philosophical musings of a fictitious rabbi, advice for daily living ("A Guide for the Confused"), "Eighty Questions to Ponder," and nonsensical poetry ("Quit").
The final section, "Animals with Attitudes", features four humorous mini-plays with animals (elephants, lions, housecats, and rhinoceroses) taking on Jewish characteristics and even speaking some Yiddish (translations provided).
In all, But Is He Jewish? provides a delightful reading experience, as it addresses a variety of topics in a mostly humorous but always human manner.
About the Author
Daniel Wolf was born and raised in Philadelphia, Pennsylvania. He retired from the Philadelphia Public School system in June 2015, having taught English as a Second Language for twenty-four years, primarily at the elementary level. In addition, from 1983 to 1993, he lived and taught English in Japan, during which time he traveled extensively both in Japan and throughout Asia.
In addition to being a short-story writer, Mr. Wolf has composed five complete musicals (book, music, and lyrics) and has published five plays, all of which can be viewed at www.danielwolfmusic.com
He also performs stand-up comedy throughout the Philadelphia region. You can view his comedy routines and music videos on his YouTube channel: Daniel Wolf Music & Comedy. Other interests include chess, traditional Japanese archery (kyudo), cycling, nature walks, and exotic cuisine. He can be reached at [email protected]
Read More