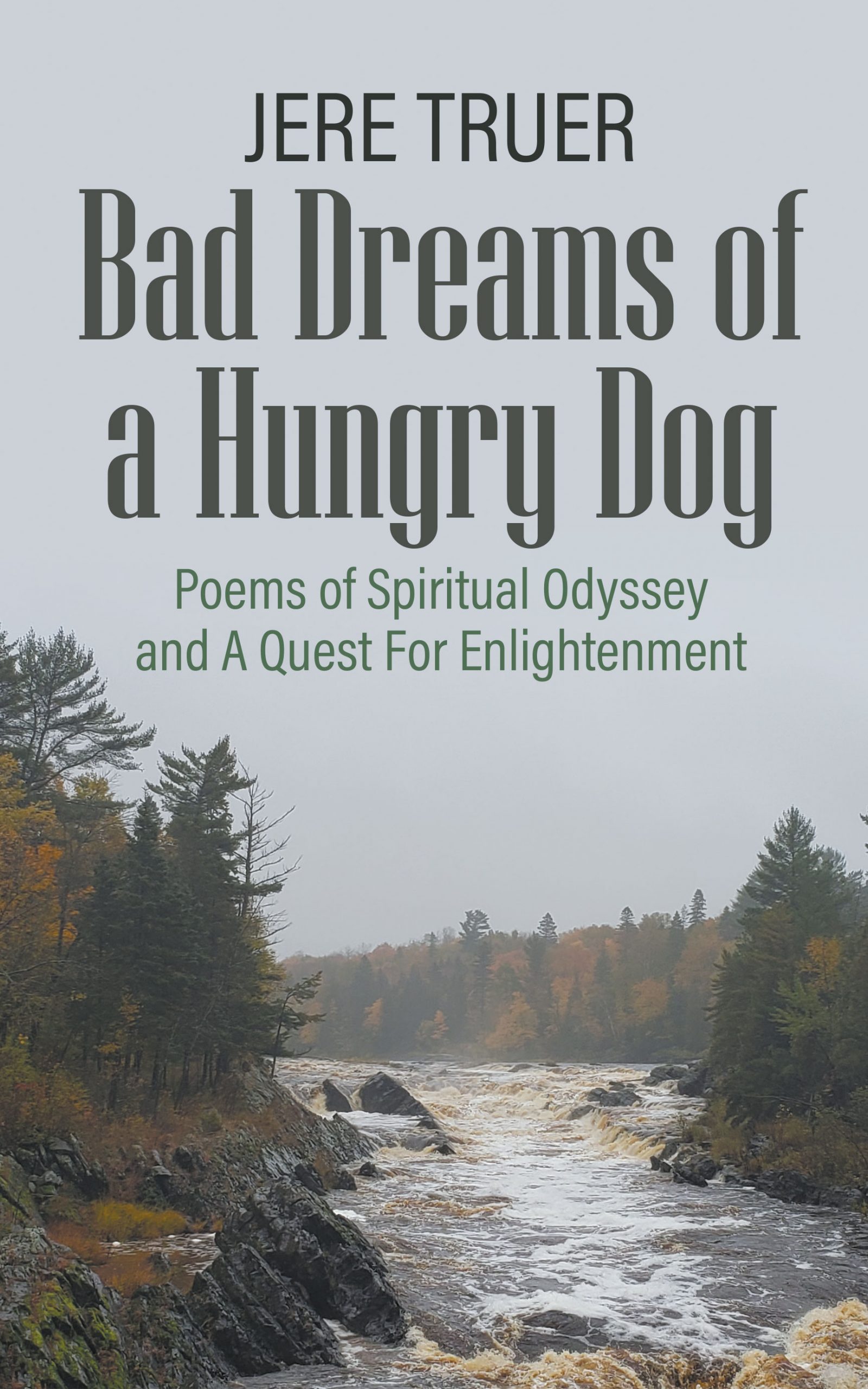 Category: Nonfiction, Poetry,
Bad Dreams of a Hungry Dog
Poems of Spiritual Odyssey and A Quest For Enlightenment
By: Jere Truer
$2.99 – $7.13
About the Book
My poetry book, Bad Dreams of Hungry Dogs, is my meditation on my spiritual journey and my dialogue with the divine. As a poet, I see my job as one who stands in the midst of the world and reports what he experiences from the point of view of the soul. And so these poems are my soul reactions and responses to outer events in the world in which we live, and also my responses to my own yearnings and questions. Sometimes my responses are angry and confrontive, and sometimes they are beatitudes of grace.
Like most people these days as I face the challenges of life, my attitude is more spiritual than religious per se. And yet I do delve deeply into religious traditions of which I have partaken and honored. My relationship with God is personal and intimate. And like all relationships, it is comforting, discomforting, challenging, and often baffling.
The title refers to a remark said to me years ago, "The search for enlightenment is like the bad dream of a hungry dog." Hungry dogs whimper and nudge. They whine and pant. They desperately seek something out of privation. Such is our plight as humans in relation to the divine.
About the Author
Jere Truer is a poet who has published widely in various journals in Canada and the U.S. He has given many poetry reading and also participated in writing labs and group performances. Jere considered a career in the ministry when young and has pursued a study of spiritual and metaphysical matters most of his life. He has a previous book of poems, "The Art of Dying", Austin Macauley Publishers, in which he works through his grief regarding the death of his wife Tamara from breast cancer.
In both his spiritual pursuit and his professional work, Jere has sought ways to bring deep healing for often traumatic wounds. In this current book of poems, he converses with God in very intimate and sometimes confrontive ways. Jere's own beliefs respect the Abrahamic tradition, as well as Buddhist and Asian thought, trying weave together a conversation wherein all faith is, if not the same, a seeking for goodness, grace, and peace.
As in his previous book, the issues raised are universal and express thoughts and feelings that lie hidden in the human heart. He lives in Arizona but grew up and had a private psychotherapy practice in Minneapolis. For the past fifteen years, he has been on the faculty of Adler Graduate School. He has several grown children and grandchildren. His other loves include composing music and collecting instruments from around the world. He is also a gifted storyteller, accompanying himself with a hand drum and telling ancient folk tales.
Read More