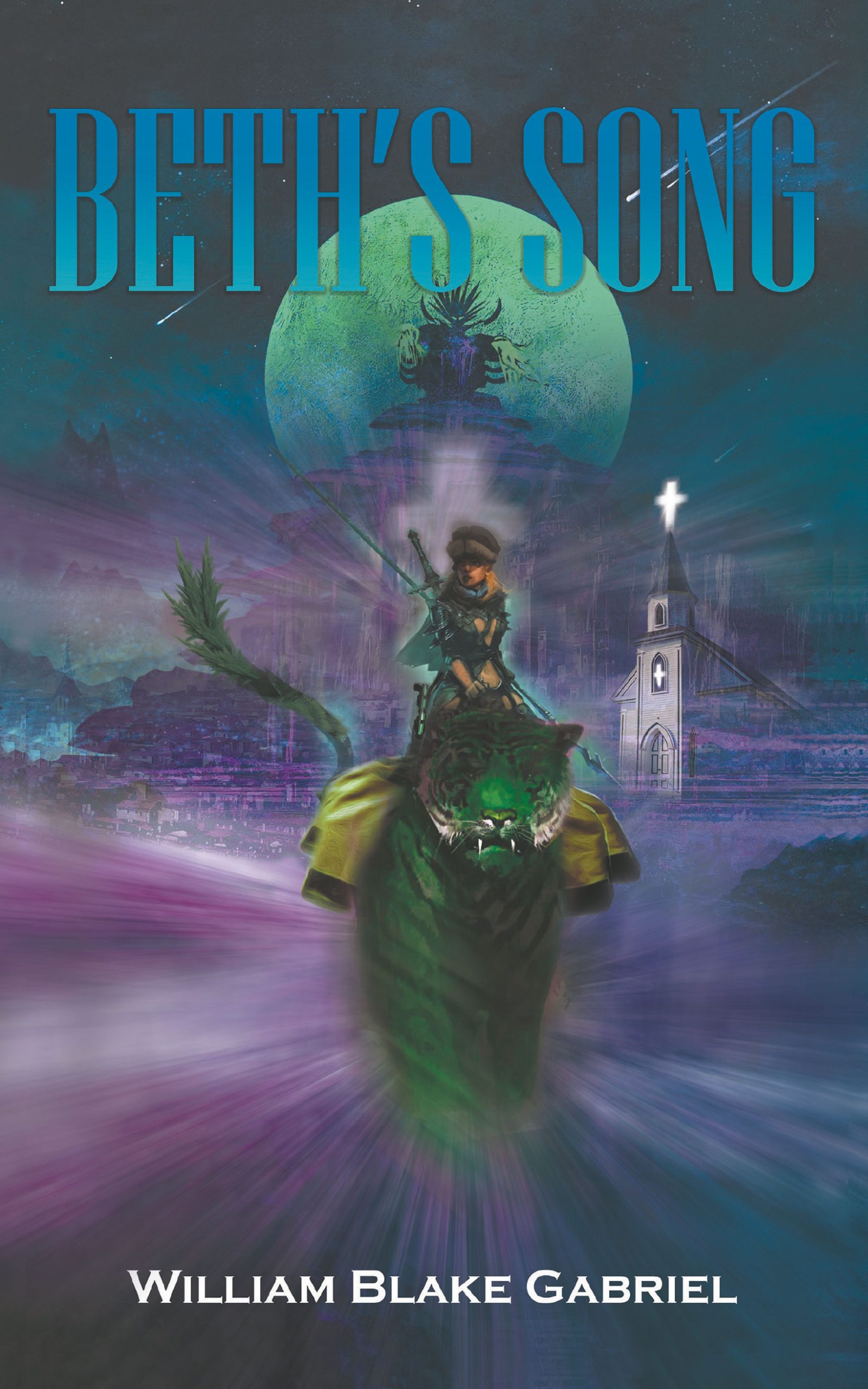 Category: Action & Adventure, Fiction, General, Science Fiction & Fantasy,
Beth's Song
By: William Blake Gabriel
$4.99 – $15.99
About the Book
On Destrire, a far-flung planet at the edge of the Humanity's galactic empire, a sleepy little colony is slowly being forgotten by its imperial guardians. Life on the colony continues, as the human colonials and their new alien neighbors find ways to build a peaceful home for all. But trouble brews on the other side of the continent, thanks to a secret, centuries-old program to form a covert prison on Destrire. There, unknown by the colonists, the empire has an established a dumping ground for political prisoners. Stripped of the basic necessities, the prisoners have evolved into a barbaric frontier civilization, eager for ways to improve their quality of life—at any cost. And now that the prisoners know the location of the thriving colony, plans are made to make its resources their own. The prisoners begin a brutal series of raids on the colony, and life will never be the same. Caught in the conflict are one church-going human family and their alien friend. In a desperate attempt to reunite with her family, one woman must turn to her alien friend for support. Equally torn by the recent exposure to the horrors that humanity willingly unleashes upon its own, the aliens must now make a choice. Will this intergalactic culture clash strain existing relationships and loyalties to the breaking point? Will the brutality of the prisoners' attacks finally crush the faith and culture of the sparsely populated colony? And in the end, can the family survive—even in victory?
About the Author
William Gabriel was born in Los Angeles, California in 1958. He first read Asimov's Foundation trilogy when he was seventeen and started to search for methods of applying psychodynamic thought. At twenty seven he first started writing science fiction and reached the million word mark in 1998. At thirty one he tried out for and qualified as a Special Forces soldier in 1990 and spent the next decade serving on A-Teams and was a peacekeeper in Haiti in 1996. He went on to serve in B-Team and C-Team elements. He studied International Studies at the University of Arkansas at Little Rock in 2010 and moved back to California where he graduated from the University of California at Riverside on the Chancellor's Honor List with a degree in Global Studies. After three decades of writing he published his first science fiction work in 2013. He now has three books in print: "Beth's Song", "Twenty First Century Crusader", and "Women in Wars of the Future".
Read More