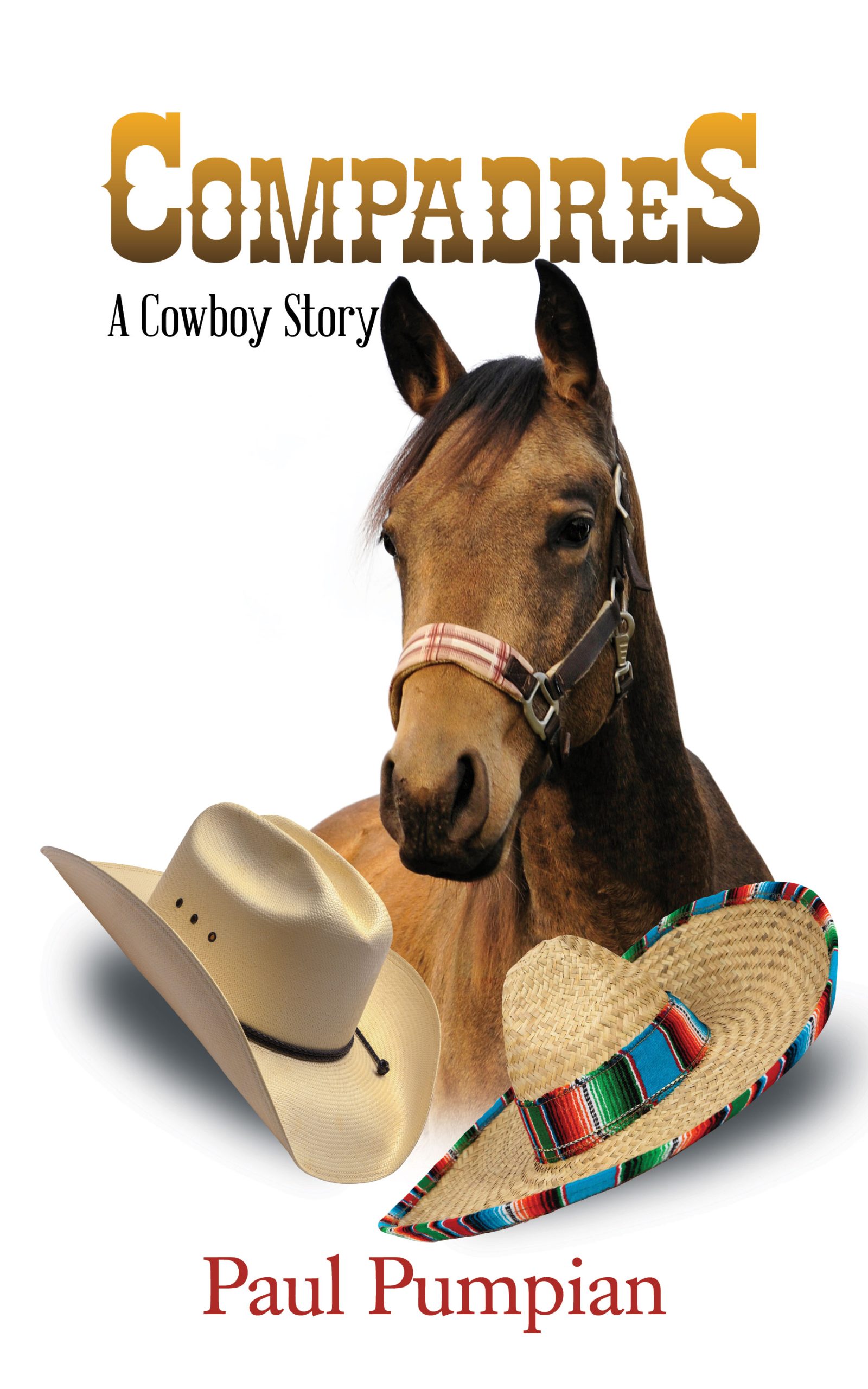 Category: Action & Adventure, Fiction,
Compadres
A Cowboy Story
By: Paul Pumpian
$4.99 – $18.00
About the Book
Jeff & Will, aged 10 & 11 met on a Southwest Texas ranch in 1892 and quickly became compadres–lifelong friends. As youngsters, it was predicted that Jeff would spend his adult years manipulating money and Will's time would be spent among adoring women.
Pursuing these goals, the cowboys experienced adventures in saloons and bordellos; fought in bloody battles of the Mexican Revolution; survived a hellish Mexican prison; defended Colombus, New Mexico during Pancho Villa's raid on that city and joined Pershing's expedition to catch the elusive bandit.
While their story is driven by adventure and romance, the heart of ""Compadres"" is the blending of two distinct personalities.
About the Author
When Paul had completed his occupation duty in Germany, he entered UNC where he majored in Communications. His work in New York public relations led him to Las Vegas as PR Director of the Flamingo Hotel. He's also held that position for every major club on Hollywood's Sunset Strip.
He's written material for stand-up comedians, numerous TV variety shows and spent 24 years contributing to the ""Blondie"" comic strip. Paul and his late wife showed and bred many World & National Champion Appaloosa horses.
""Compadres"" is his first novel.
Read More