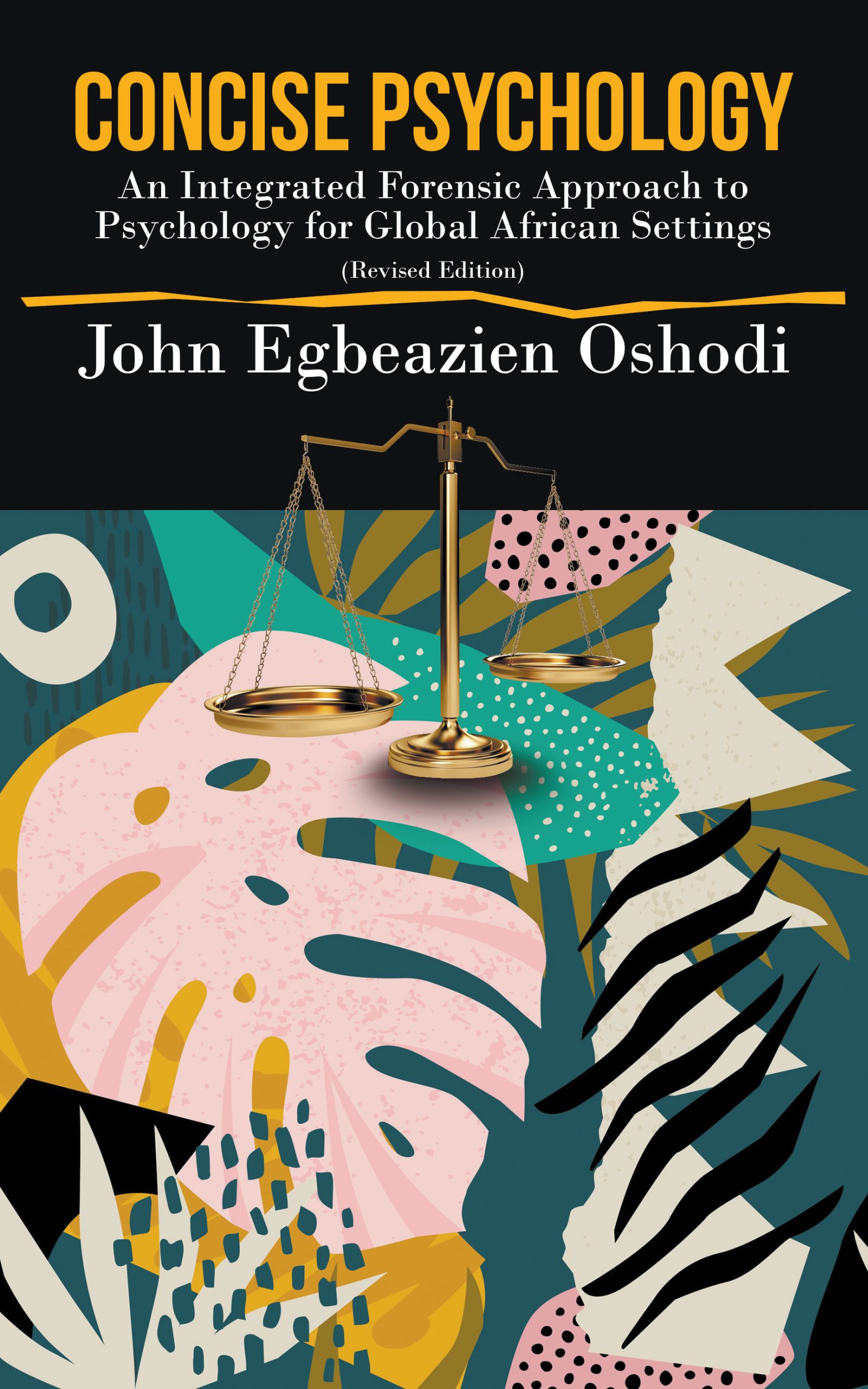 Category: Psychology, Reference,
Concise Psychology
An Integrated Forensic Approach to Psychology for Global African Settings (Revised Edition)
By: John Egbeazien Oshodi
$2.99 – $29.99
About the Book
This book presents an integrated forensic approach to psychology. Its purpose is to help African institutional settings in particular better manage the criminal justice systems in a structured, safe, supportive and progressive environment while also exploring all the psychological influences that impact the people and society. This book presents a concise, comprehensive, evidence-based action formulated from forensic psychology and its sub-areas, including police psychology, corrections psychology, cyber psychology, military psychology, investigative psychology, nutritional psychology, health psychology, clinical and community psychology, personality assessment, social psychology, human sexuality, adolescent development, and the teaching of legal psychology, public service psychology, and school psychology. It has concise writing yet presents a comprehensive textbook with all the contents required to teach a typical introduction to forensic psychology text in an interdisciplinary way.
About the Author
"John Egbeazien Oshodi was born in Edo State, Nigeria. He settled in Miami, Florida in 1982. He began his academics in 1982 at Miami-Dade Community College, Florida. He received his Bachelor's and Master's degrees in Criminal Justice/Criminology from the Florida International University in 1983 and 1987, respectively. He received his Doctor of Philosophy (Ph.D.) in Clinical/Forensic Psychology degree with utmost distinction in April of 1991, from Carlos Albizu University, Florida.
Oshodi became a licensed clinical/forensic psychologist in the State of Florida in 1993. He began his career as a rehabilitation therapist at the Dade Correctional Institute, then as a Juvenile Probation Officer with the Department of Health and Rehabilitation Services. He established The Oshodi Foundation, Center for Psychological and Forensic Services in Florida in 1993. His work covers psychological consultations, testing and treatments. He is a practicing psychologist to various government agencies with a focus on adult/juvenile, disability, school, and vocational issues.
The professor has taught at various universities and colleges including the Florida Memorial University, Florida International University, Broward College, Lynn University, and Nova Southeastern University. In 2011, he introduced the State-of-the-Art Forensic Psychology into Nigeria through the Nasarawa State University where he served in the Department of Psychology. He also authored academic publications/creations, and public opinion write-ups on African issues. He currently lives in Florida with his family."
Read More