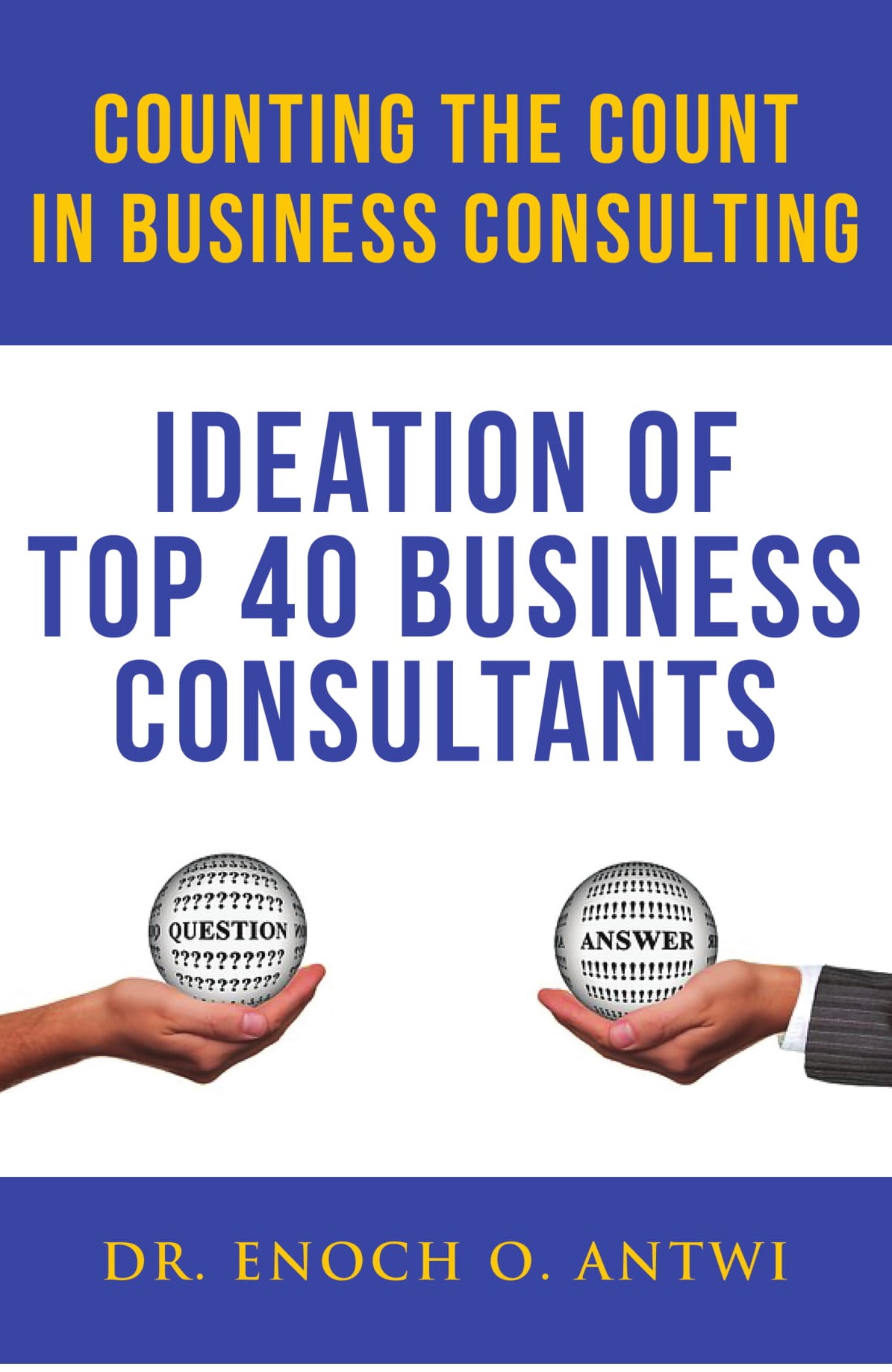 Category: Business & Economics, Consulting,
Counting The Count In Business Consulting
Ideation of Top 40 Business Consultants
By: Dr. Enoch O. Antwi
$13.06
About the Book
This Business Consulting book is different! Different because it contains ideation of 40 top-level consultants form 40 different consulting fields. The book shares experiential stories of how consultants set fees; leaders plan of opportunities for employees, motivating women to achieve success in consulting, how consultants spend time on assignments, unraveling problems in consulting, how students can enter into consulting, the future of consulting, marketing in real sense, consultants are like actors on a stage, trust and mistrust, learning agility, interviewing skills, power in leadership, the steward and servant leader, measuring performance through coaching, judgment on the job, international negotiations, diversity and inclusion and conflict resolution among others. Each Chapter/Ideation have exercises to demonstrate competency in learning.
About the Author
Dr. Enoch O. Antwi is an Assistant Professor of Leadership and Management at the Viterbo University, La Crosse, USA; international consultant (Founder and CEO of ENBEES Business Consulting – enbeesconsulting.com), and author of three books. He begun consulting for the German Technical Co-operation (GTZ/KFW) international development consortium "Rodeco" in 2002 and worked with them on international projects, counterpart funding, organizational development, and emotional intelligence for three years before moving into private practice as an external consultant. Enoch holds a doctorate in business organizational leadership from the Indiana Wesleyan University, master's in business organizational leadership from the Mount St. Joseph University, and bachelors in educational psychology from the University of Cape Coast. He is married with three kids and love soccer.
Read More