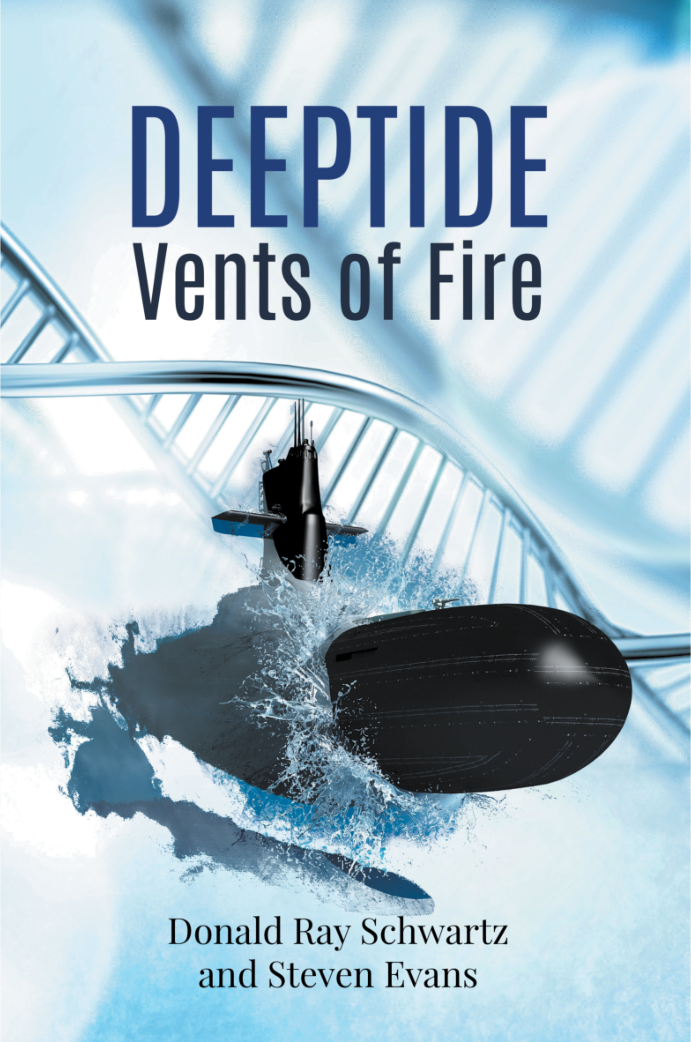 Category: Science Fiction & Fantasy,
Deeptide . . . Vents of Fire
By: Donald Schwartz
$2.99 – $13.74
About the Book
This mystery, intrigue, and adventure story may be only a year or two away from real-life events. Two women scientists intend to capture DNA samples of discovered remarkable life forms within vents existing in the deepest ocean depths.
The older and brilliant scientist reflects only on the mission — while the younger, who is both bright and certified blond bombshell, is incessantly seeing every situation in terms of its sexual implications — or sexual potential.
The vents they intend to explore support life forms with a process called chemo-synthesis which lets them input methane and other noxious gases and ultimately output protoplasm. Their captured DNA could be used to transform energy equations across the globe, yielding food from gases now treated as harmful, plus fantastic medical discoveries as well.
But a dark application could also create deadly weapons too. Implications for enormous wealth combined with this dark side bring shadowy terrorists along on the expedition. What follows is intrigue, drama, and intense romances between both women scientists and crew members on their expedition, who may turn out to be the enemy to destroy them.
Deeptide integrates expected greed-driven intrigue with genetics-driven discoveries that may literally be around the corner.
About the Author
Donald Ray Schwartz has published nearly 200 works, including
short stories, essays, articles, reviews and criticisms, a novella,
and non-fiction works. Lillian Russell: A Bio Bibliography, in
collaboration with Anne Bowbeer is considered the definitive
resource on the late 19th, early 20th centuries chanteuse and a
significant contribution to that period of American theater in
general. Noah's Ark: An Annotated Encyclopedia of All the
Animal Species in the Hebrew Bible was the Jewish Book Club
Selection of the month in the year it was published, and is still
considered the definitive resource for that subject.
A true scientist, Steven served as a rocket scientist in
NASA's earliest manned missions. Following research
at Carnegie-Mellon, he moved to Omaha to assume the
position of Director of Instructional Science for the Schools of
Medicine, Nursing, and Pharmacy at Creighton University. At
the world conference in Beijing he was designated an Expert
in Nursing Informatics. Back at Creighton School of Medicine
he was a Senior Research Scientist for the Hereditary Cancer
Institute (publishing an eBook, Cancer Control). For the past
several years, he has provided Protocols of Care as Senior
Research Scientist for the Therapeutics Research Institute. He is
the Project Leader for an ongoing autism clinical trial to reverse
this syndrome. As collaborator, he feels he has integrated well
cutting-edge genetics research in this work.
Read More