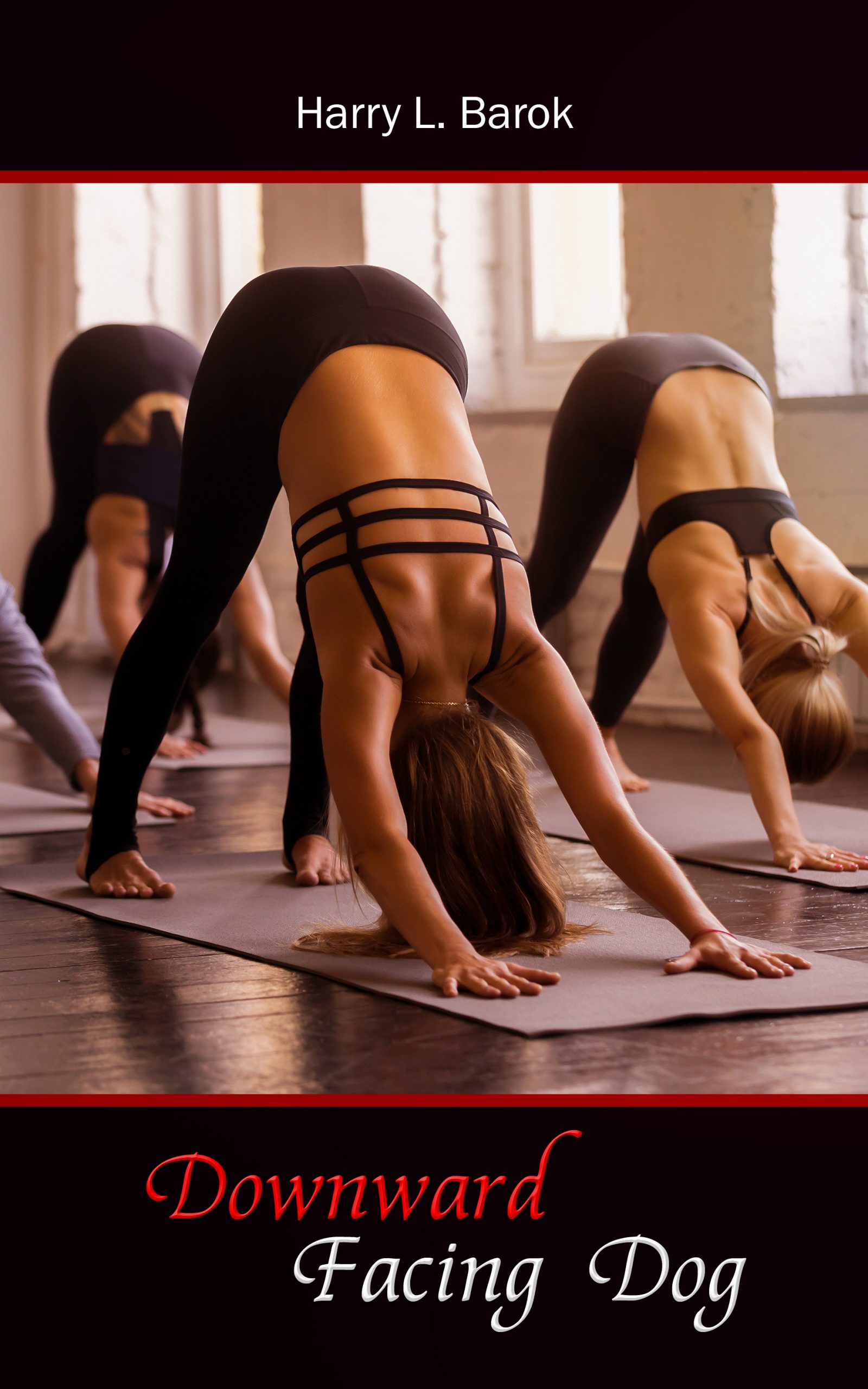 Category: Erotica, Fiction, Mystery & Detective,
Downward Facing Dog
By: Harry L. Barok
$2.99
About the Book
Frank Braxton and Nick Colson are called to the scene! A very popular, attractive, and sexy yoga guru is found in a pool of blood. His growling Labrador retrievers are standing guard. Frank and Nick must, of course track down the killers! One Jean Le Sais was a most amorous seducer of ladies. He was tall, with striking French features. Everyone commented on his overwhelming charm! It created his studio, but also his early death. There were 30 stab wounds of varying force!
Frank and Nick are assigned, of course, to track down the killers! Along the way, the duo encounter all sorts of incidents and adventures. Frank, single, and the main character, investigates a yoga retreat, where Le Sais, used to teach. While there, he meets his future lover! She's actually from his very own area! However, there many temptations along the way! Nick and Frank experience many strange, erotic, and dangerous characters. And apparently, Jean Le Sais was a notorious womanizer! Just how many jilted lovers murdered Le Sais? And who are the ring leaders? And just who is trying to actually knock off our two detectives?
About the Author
Mr. Barok was raised in Cherry Hill, NJ. As a young child, Harry had some early learning difficulties, including a speech defect. He was bullied in school, somewhat. However, he always felt his angels were with him. In fact, he would talk with them, even though he couldn't always see them. Harry participated in the Woodland United Methodist Church, Little League, and Cub Scouts. His child study team predicted that he could never attend college. However, Mr. Barok would obtain 3 different degrees, the last, an MSW. (social work), from Rutgers. Later, Harry would use his intuition and that of professional psychics to battle a corrupt place of work and defeat cancer. Mr. Barok is also an actor, comedian/impressionist (video), singer (2 CDs), skier, clairvoyant, and kayaker.
The author's book of "Untrained Psychic" was his first. There was also a revised version. This was followed by "Aqua Haze." Currently, the author is typing "Downward Facing Dog!" "Faux Star" is his 4th or arguably 5th book.
The author can be reached at [email protected]. His phone number is 856-985-6172. The mailing address is 20504 Eagle Row, Marlton, NJ. 08053.
Read More