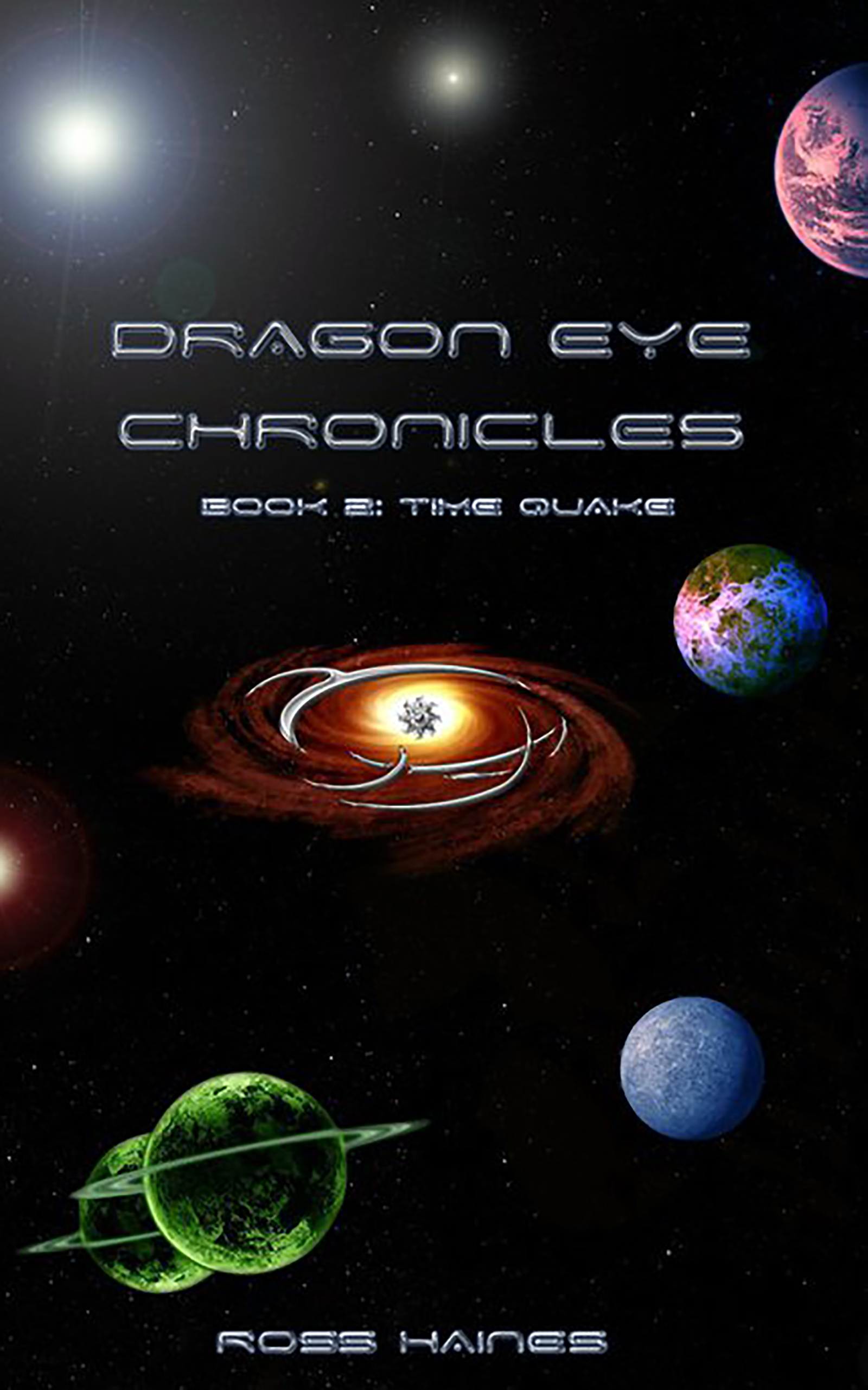 Category: Science Fiction & Fantasy,
Dragon Eye Chronicles
Book 2: Time Quake
By: Ross Haines
$2.99
About the Book
The continuing story of daughters of many names of Mrs. Nightshade. Her single mindless thought to save mankind push them out to the far-flung galaxy, encounters alien entity so evil and corrupt. The being alters most of the daughters of many names with a dark agenda alter mankind over the next few hundred years. Now change into three different types, clones and Cyborgs. Each race as a different agenda that cause dissent and rebellion.
Only a few that aren't change fight to save mankind turning into slave race. The earth defense force, Titans battle force and Cyborg battle group form alliance to fight Mrs. Nightshade and the entity in the Milky Way from earth to the Neptune are all under attack. Only Major Paterson and his wife Maggie Redkill plus her six children have the true knowledge to save both the Milky Way and Glise 57 galaxies from destruction.
Hyperion 0ne arrives in Glise 57 galaxy preparing the way to start a colony. Only to run into another alien name Eltross that absorbs and alters human DNA to other beings as the Myra's and the Jung Zee. The captain Tava Pane learns a secret from her parents that she is clone of Tara Nightshade. She keeps Hyperion one away from Glise 57 and tries to escape her destiny of destruction, or will she escape.
About the Author
I was born in Lachine Quebec Canada in July 1952. The last child of two sisters and two brothers. Over the years I sometimes to develop a good imagination towards the years went by with many books and comic books that kept into wanting to write short stories and poetry. I kept my writings to myself, and it turns into a hobby for many years, I once at 14 I entertain a large group of children, who became excited of made up story several ask or me to write up which they kept for years.
The years pass by high school, college and join the workforce, got married and a little girl. I made a habit of bedtime stories she wants one with her name in has a princess so telling one that last hour. She like it so much she asks for me to write down so she could pass it on to her children. For five years I did this for love course children grow up and stop for years has pass.one day a coworker found out about the stories ask to read one. He enjoys and convince me to write a book.
It took five years and several rewrites to bring Dragon Eye Chronicles Book one story of the many, book two Time Qua e and final book Three.
Read More