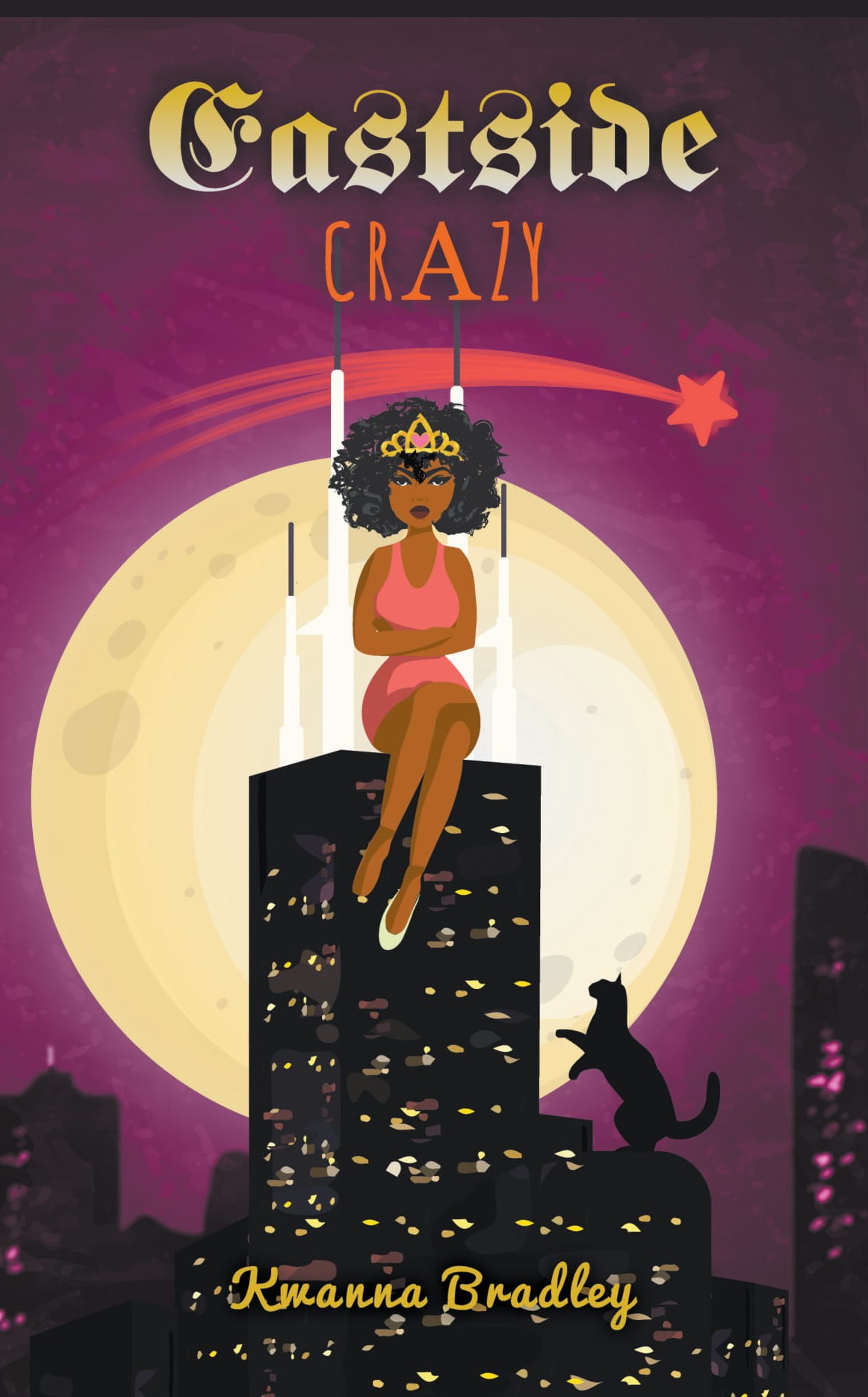 Category: Biographies & Memoirs,
Eastside Crazy
By: Kwanna Bradley
$2.99 – $22.73
About the Book
Surviving to see another day was always the mission. Before she was able to hit puberty, Kwanna found herself making adult decisions. The pressure from the streets was on. While the pot of dysfunction was broiling at home. There was nothing else left for her to do but pack her bags and take that walk down the boulevard of broken dreams. After adopting the streets as her family she went on to become a notorious gang member who was well known all across the city. In the streets it was an accomplishment to be a female who was respected.
Remaining loyal to the brotherhood, putting in the work to show and prove herself, Kwanna and the children she came up with were literally products of chaos, genocide, and self-destruction. They were a generation that was fearless, had no conscious, no direction and held no punches. The only thing they had was each other and that was enough.
After all the countless funerals and multiple trips to jail. Kwanna begins to reap all the seeds she had sown which had grasped her attention to change. Most children grow up preparing for which prominent university they plan to attend. That was not the case for Kwanna and majority of her peers. This is memoir sheds light on the children who were raised in urban communities in the early 90's. Children who were preyed upon, exploited and led astray from becoming the best versions of themselves.
About the Author
Kwanna Bradley is a native of Chicago's southeast side where she was born and raised. She made her debut as an author with the release of her first memoir, "Death of an Ego" which outlined the hardships and struggles she had to face on her journey in order for her to become who she was destined to be. Eastside Crazy is introduced as the sophomore literature that is connected to a 4-part memoir series based on her life. She triumphantly shares her growing pains as she continues to embark on her journey to the road of redemption.
Eastside Crazy takes the readers back to the beginning of her journey by defining how inner city children respond to their environments. Kwanna uses the experiences she encountered as a gang-member, a drug dealer along with a host of other criminal behaviors to reflect and touch basis on topics such as negative brain patterns, trauma and systematic conditioning. These subjects and more are all covered in the reading to invite the reader to mentally illustrate and stimulate a new programming of the mind.
Read More