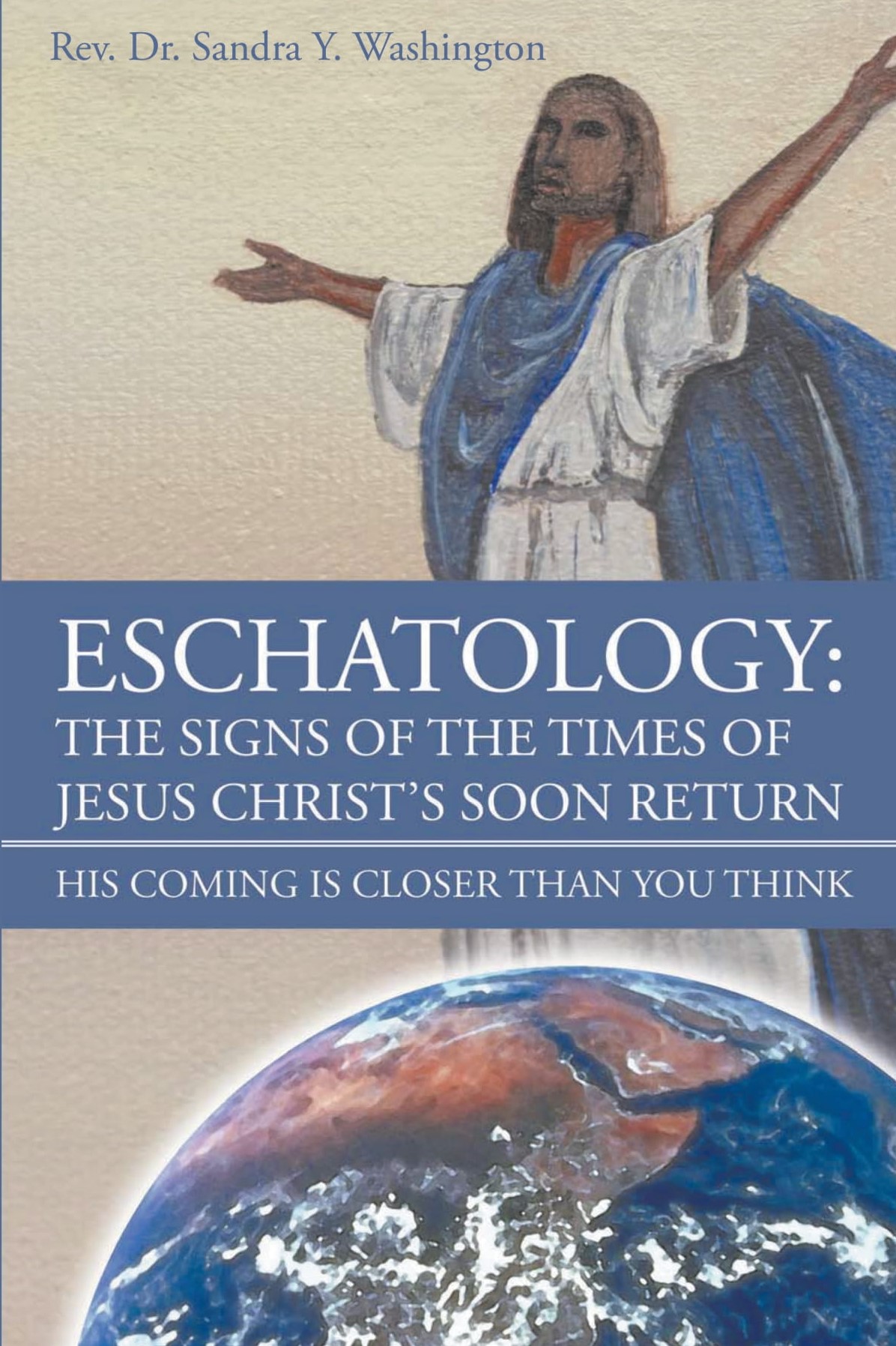 Category: Reference, Religion & Spirituality,
ESCHATOLOGY: THE SIGNS OF THE TIMES OF JESUS CHRIST'S SOON RETURN
HIS COMING IS CLOSER THAN YOU THINK
By: Rev. Dr. Sandra Y. Washington
$5.00 – $16.00
About the Book
"Eschatology: The Signs of The Times Of Jesus Christ's Soon Return" was originally a title of a thesis that Rev. Washington was inspired to publish into a book format. She was inspired to alert the readers that Jesus' coming is closer than they think and that it is important for them to be aware of the signs of the times that tell of Jesus Christ's close return especially for those who receive His salvation. This book will include the events that will occur during the Rapture, the Great Tribulation, The Millennial Age and the Perfect Age, define the meaning of each Age and discuss the signs setting the stage for each Age to come. This book will also prove the validity of the Bible that contains prophecies that were spoken and written by the prophets in the Old and New Testaments. Some of the prophecies proclaimed of what will happen in the end-times by the prophets of old such as, Daniel, Ezekiel, Joel, Zechariah, Jesus Christ, John, the Apostle, Paul, etc., have already come to pass during the Church Age and during the history of Gentile nations until this day.
About the Author
Rev. Sandra Y. Washington is a growing Prophetess as a seer and Evangelist/Teacher, holding a Master's Degree in Ministry (Theology). She's an ordained minister of the gospel by the International Congress of Churches and Ministers, Michael Chitwood, CEO, Chattanooga, TN. She's the Founder of her ministry, "The Great Commission Multi-Service Community Center Inc. It is an outreach ministry servicing Queens County communities.
Read More