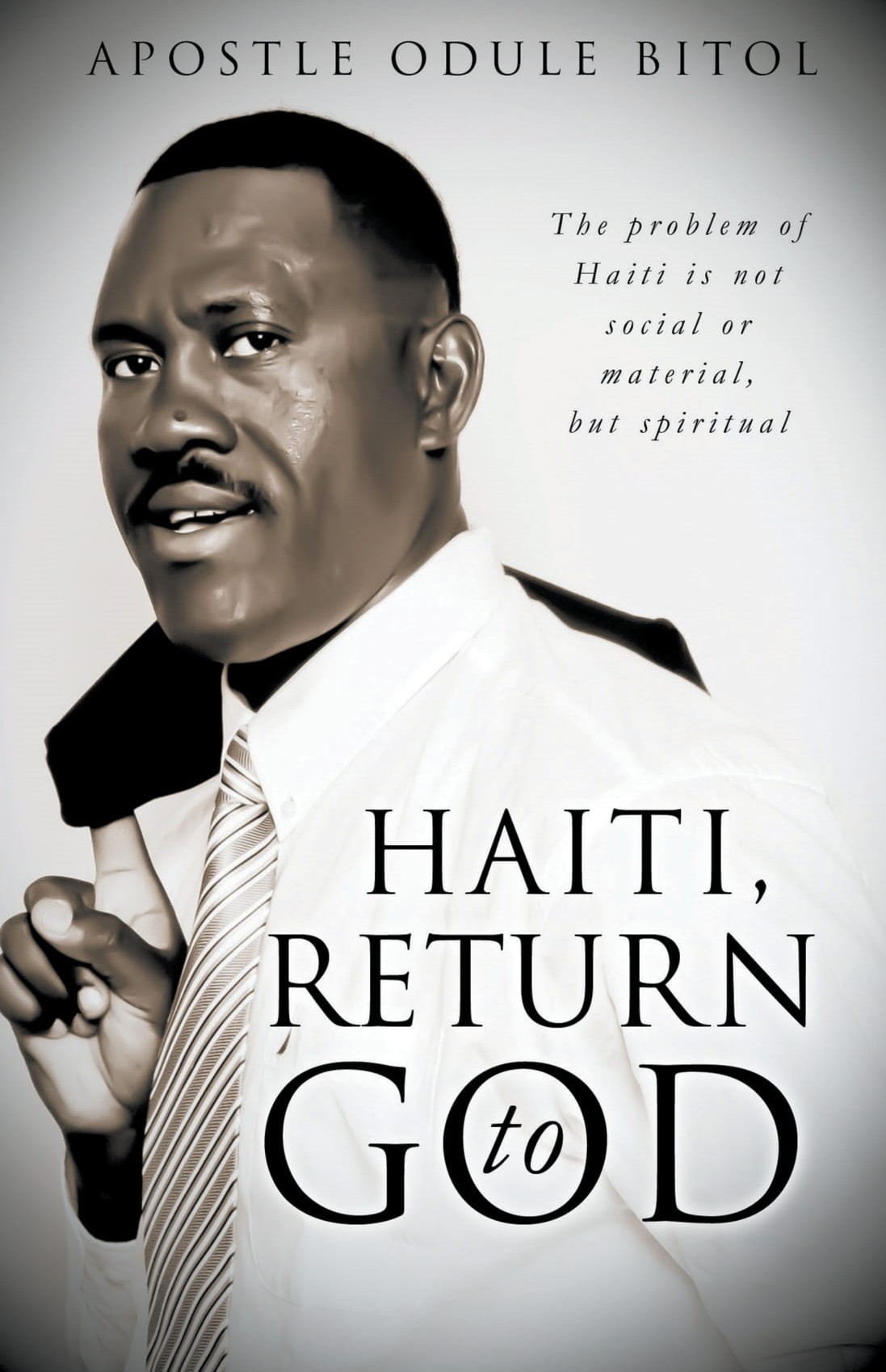 Category: Religion & Spirituality,
Haiti, Return to God
By: Apostle Odule Bitol
$6.99 – $11.99
About the Book
People around the world are asking, "What is going on in Haiti?" Today, I want to help you understand the reality that exists in the country. Haiti, like the country of Wales in 1904, has been going through very difficult times and a spiritual war is raging throughout the country. God almighty sent provisions for the Welsh to come out of the darkness with a mighty revival, just as He did on the day of the Pentecost, to start a new history for that nation. God will do the same for Haiti.
My goal, with your support of prayer, is to create a new history for the island nation of Haiti. I seek to bring the knowledge of God to the country so that they may come out from under the hand of the Devil. When King Nebuchadnezzar was seeking to find the right answers for the future, they were found above. The problem of our nation and nations around the world is not social or material, but spiritual. God was the answer and He still is today, tomorrow and forever. We must return to God because He is the answer. I pray that God continues to bless you and give you joy from this book.
About the Author
I want to seize this opportunity to give thanks to my family, especial my wife Myrlene and all my children, as well as each one of my brothers and sisters in Jesus Christ and my friends for being there for me and every aspect of my life when I really needed you the most. Also, my deep thanks to my publisher, Gotopublish Press. I pray that God almighty will bless each and every one of you in every aspect of life.
Thank you so much!
Read More