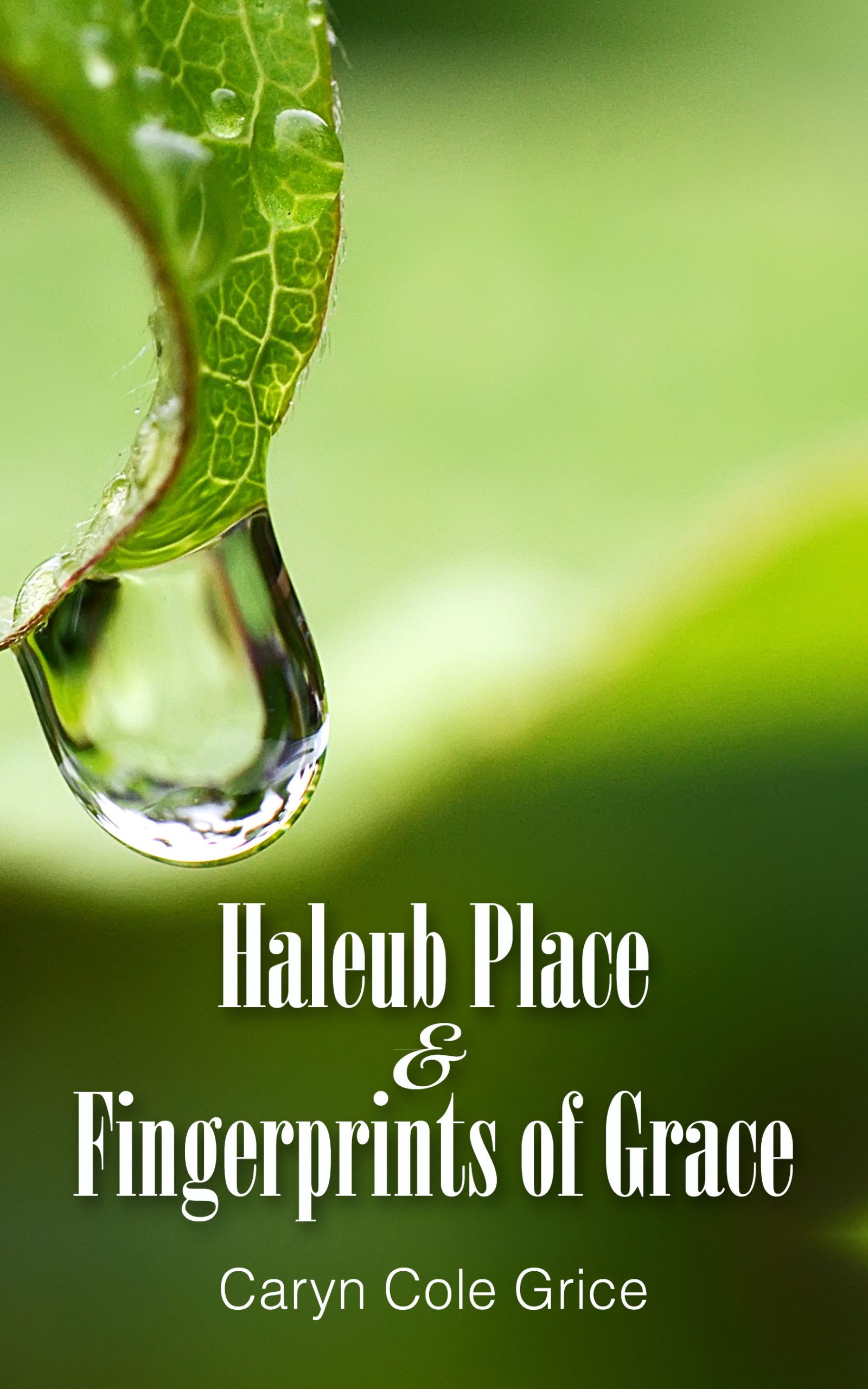 HALEUB PLACE & FINGERPRINTS OF GRACE
By: Caryn Grice
$2.99 – $16.95
About the Book
Marcus sat by the open window in his room, listening to the birds sing and chirp in the nearby maple tree. He was packed, ready, and just waiting for the first arrival. His mind had drifted to thoughts of his father…and just how was going to find his father anyway?
Marcus and his mother, Lizzy, have found a family and true home at Haleub Place, but was prepare to start his life after graduation, he knows that he must pursue the burning desire within him to find the father he never knew. Even Lizzy finds her thoughts turning toward her absent husband as she watches their son preserve in this search. With the support of his family, Marcus begins to take steps to heal this old wound even as he works under the tutelage of his uncle Marshall, learning first hand what it means to be honorable, respectable businessman, and tries to navigate how to turn an old friendship into a new romance. Will he find the restoration he seeks? Will they all discover the Fingerprints of Grace that cover their lives?
Return to Haleub Place with author Caryn Cole Grice, and rediscover the joy, peace, and renewal that can be found amidst its beautiful gardens and at its welcoming table.
About the Author
Caryn Cole Grice hold a B.A. degree in English from Center College of Kentucky and has written several articles for Chera Fellowship, a publication for those who have lost a mate. She believes that although we all experience loss in our lives, it's how we deal with that loss that determines our futures. Caryn resides in Tennessee and can be contacted at [email protected]
Read More