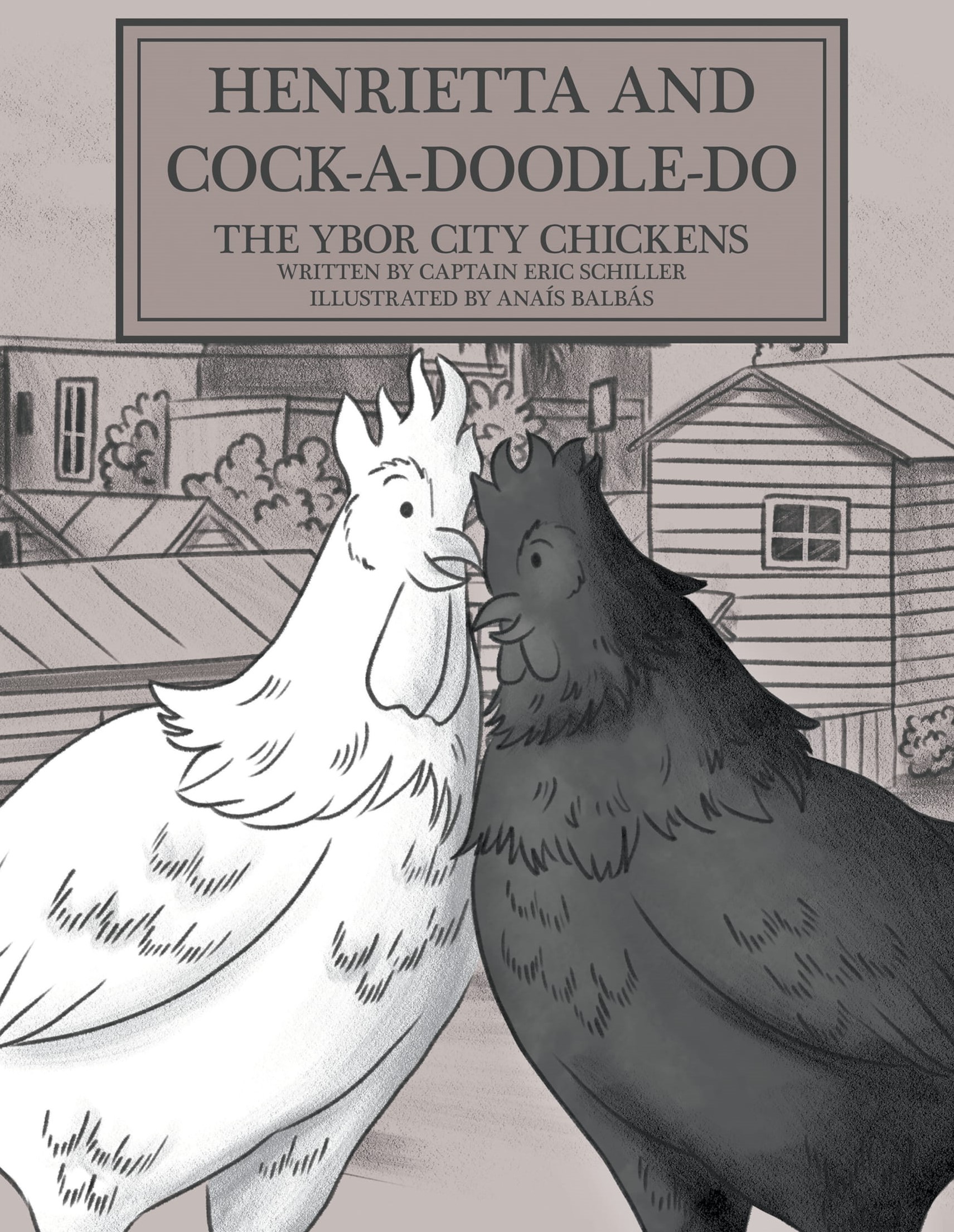 Category: Children's Books,
Henrietta and Cock-a-doodle-do
The Ybor City Chickens
By: Captain Eric Schiller
$11.50 – $19.95
About the Book
A heart warming true story that took place in Tampa's National Historic District, Ybor City
Henrietta the hen and cock-a-doodle-do, the rooster search for a safe place to hatch their PEEPS. The place they find is as charming as it is unlikely.
The story ends with children of all ages learning an essential life lesson.
About the Author
Captain Eric Schiller was born in New England. He began a career at sea at age 17. He sailed around the world on various vessels for 25 years. Upon his retirement from sea he and his wife, Shere and his world famous bar cat Tanker Ray, opened the iconic Gaspar's Grotto in Ybor City in Tampa.
The Captain enjoys, travel, storytelling, the arts, involvement in volunteer and charitable work and the exploration of #noknowlogy.
Read More