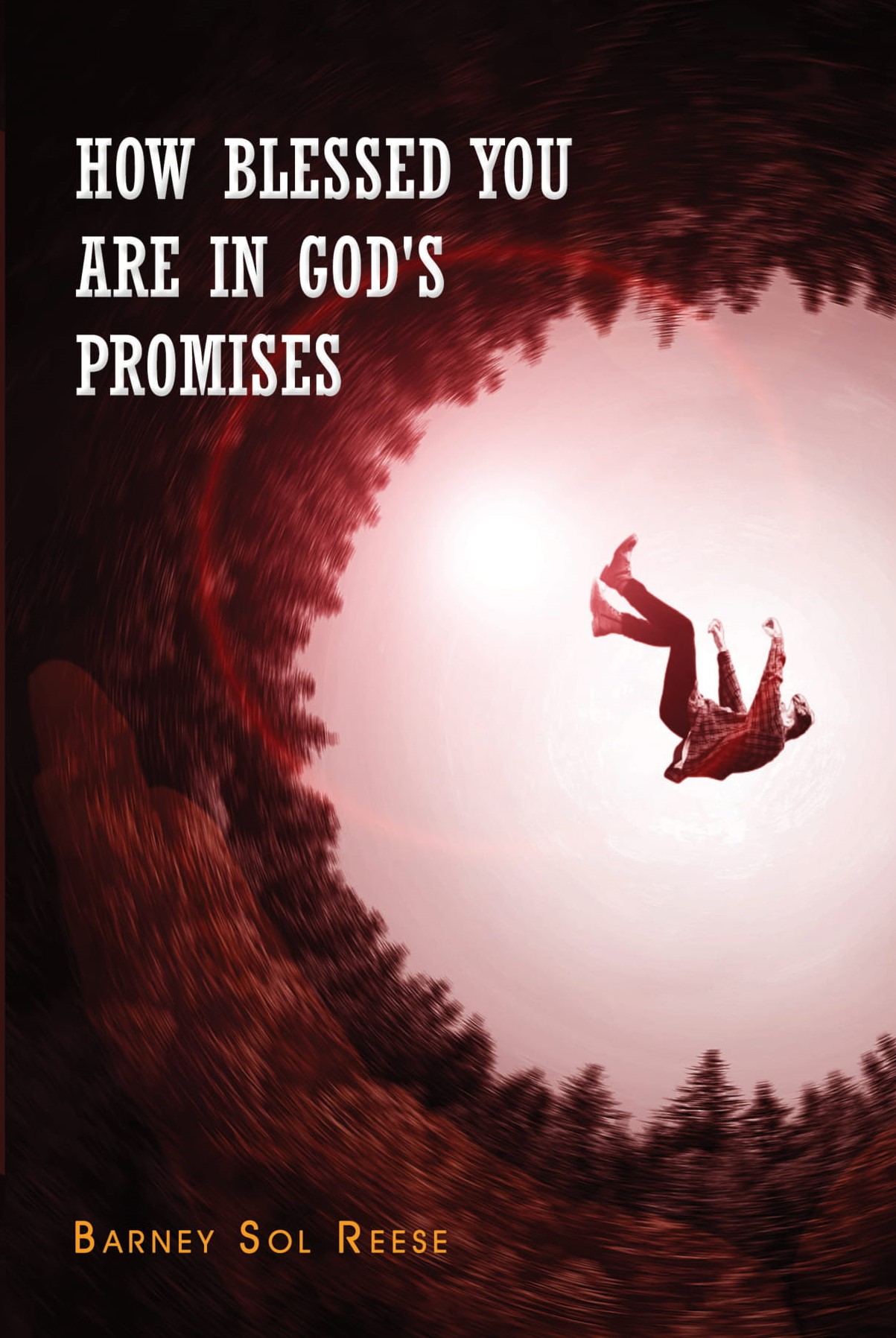 Category: Biographies & Memoirs, Motivational & Inspirational, Nonfiction, Self-Help,
How Blessed You Are In God's Promises
By: Barney Sol Reese
$22.93 – $25.93
About the Book
Are you feeling lonely, depressed, are you having suicidal thoughts, have you lost a love one, are you looking for what you are, what you can do, and what you will become, are you searching for that answer to what the Creator of the Universe has promised you. Maybe you just want answers to some or all of these questions. I wrote this book for whoever is going through a problem in their life and if you are searching for the answers then read this book. These promises are for all of the Creator of the Universe children and we are all of God's Children whether we are saved or not. If you have read this so far, READ THIS BOOK KEEP THIS BOOK W ITH YOU ALW AYS and if this book has blessed you make sure others get this book as well and keep in mind, These are God's W ORD or the Creator of the Universe word and this book has over 25 years' experience in one book there is none like it period for this is my thoughts and then what the Creator of the Universe has promised each and everyone of His Children and we are all the Creator of the Universe Children.
THE CHOICE IS YOURS READ OR NOT READ THIS BOOK AND IF YOU WILL APPLY THIS TO YOUR LIFE YOU WILL BE BLESSED FINANCIALLY, SPIRITUALY, AND HEALTHWISE FOR AS LONG AS YOU AND YOUR FAMILY SHALL EVER LIVE!! AMEN AND AMEN!!
About the Author
"Barney Sol Reese Jr. was born on November 13, 1971 at Chunky Mississippi, but left when he was only seven days old and was raised in Ozark Alabama where the family own a business Yall Come, where we sold Pecans, Peanuts, Beverages, and fireworks and lived in the back of store on Hwy 231 going to Dothan Alabama or Panama City Florida. There he attended DA Smith Elementary and Da Middle School. He later went to Meridian Mississippi and attended 7th grade at Clarkdale Middle School which he failed for attendance not grades, 8th grade Kate Griffin, South East High School 9th and 10th grade. He graduated in 1991 but was unable to walk the line at graduation Meridian High School for failing. He went to Meridian Community College and University of Maryland while attended the Airforce as a F16 Aircraft Maintenance Tactical Technician or F-16 Crew chief from March 1994 til March 1996 No College degree. He has been married twice and has one son and a step daughter. He has taken martial arts for ten years and the styles are Taekwondo, Kyokushin Karate, Judo, Hanmudo, and Kook Sul Won. He started taken under Sensi David Carr at Black Eagle Karate at 17 years old highest belt achieved a green belt. The last tournament he attended got 2nd place in the men division at 22 years old for sparing. He also has attended some Bible classes at Ebenezer Ministries in Meridian Mississippi as well as studying the Bible the Nelson Version New King James Bible for over ten years. He has one brother and four sisters, brother and two sisters from a different fathers. He is currently working for Vertex Aerospace at the Navy Air Station in Meridian Mississippi as a Civilian and a T45 Aircraft Servicer or a T45 Plane Captain for a total of over 20 years in Aerospace. He also has his own business Reese Auto Sales and Repair Center, which he opened in Oct. 2008 at 10316 Center Hill Martin Road 39305, which this is where he resides at present. My Email is [email protected]. The book only took me ten years to write and what it contains is everything I have ever learned in life.
Mother: Norma Jean Reese maiden name Taylor
Father: Barney Sol Reese
Read More