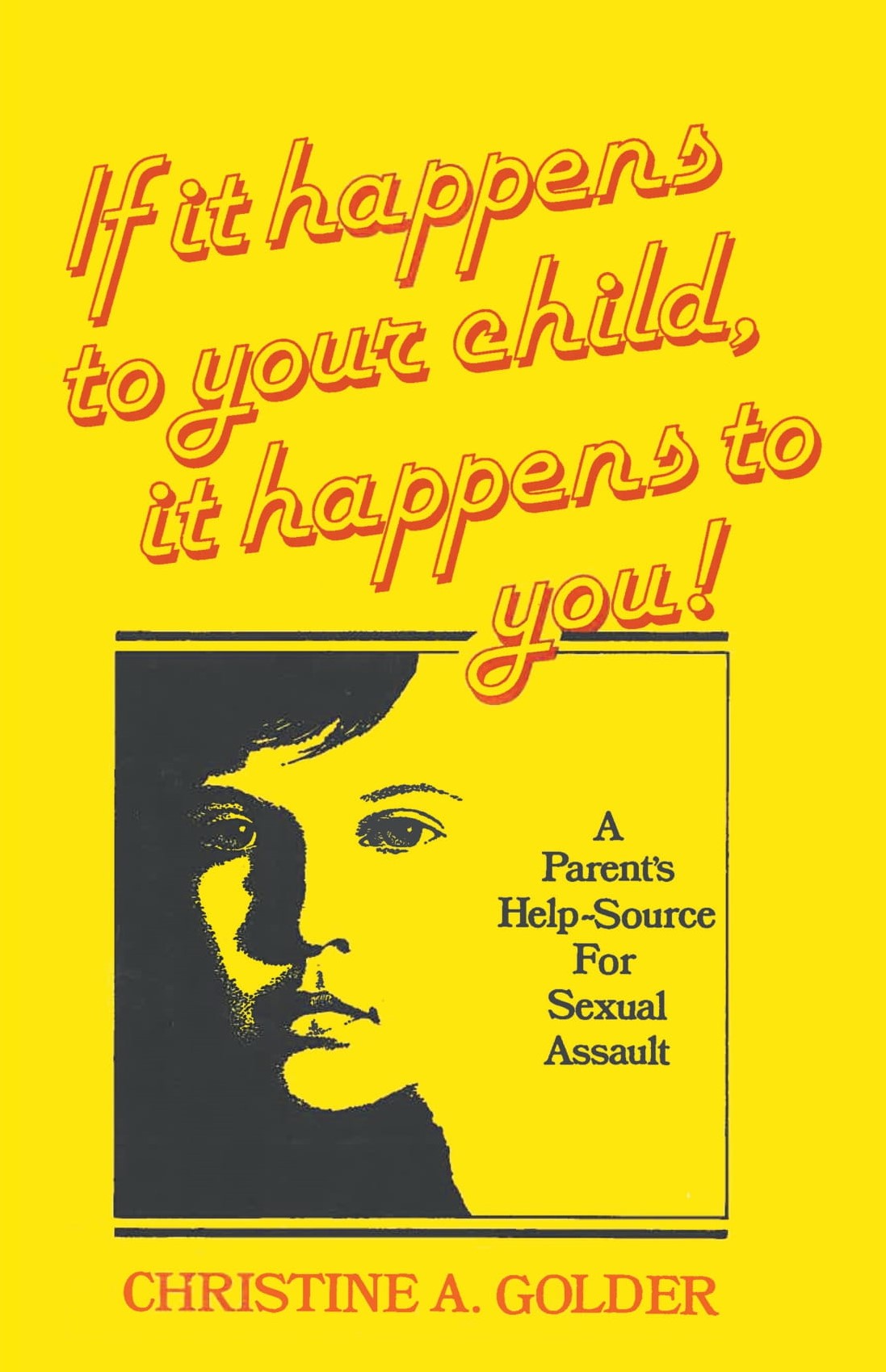 Category: Educational, Reference, Self-Help,
If it happens to your child, it happens to you!
A Parent's Help-source on Sexual Assault
By: Christine A. Golder
$5.00 – $8.00
About the Book
Finally, there is a handbook for parents who have had to face the horrendous ordeal of their child's sexual assault. Most of the current literature focuses on prevention. This book is specifically to help parents in the aftermath of the assault as it is typical for parents to feel as victimized and powerless as their child. The crisis precipitates a disequilibrium that reverberates throughout the family and can have long-reaching effects unless the members seek help. The initial phase of discovery is the most crucial and how parents react toward their child at first hearing of the assault plays an important role in how the child is able to handle the crisis from that time forward.
After an introductory chapter which examines the scope of the problem, the second chapter discusses disclosure issues. It also explains what assault can entail; reactions and behavioral signals in child and adolescent victims. This chapter also discusses the perpetrator because parents often ask, ""What kind of person could do such a thing?"" The third chapter deals with issues around reporting and what to expect from the legal system. The fourth chapter focuses primarily on parental concerns, feelings and their important role in the recovery process. The fifth chapter suggests some ideas for moving beyond the personal crisis for those parents that want to do more.
About the Author
Although now retired, Ms. Golder's career in the field of social work has spanned over four and a half decades of service. She first obtained her A.A.S. Degree in Community Service, then a B.S. Degree in Human Services, followed by a Master's Degree in Social Work. She spent 25 years in the Family and Children Services Division of the Suffolk County Department of Social Services on Long Island, New York. During that time she received numerous service awards at the state and local level in recognition of her outstanding professional achievements in advocating for the needs of children and youthful victims of abuse and neglect.
Read More