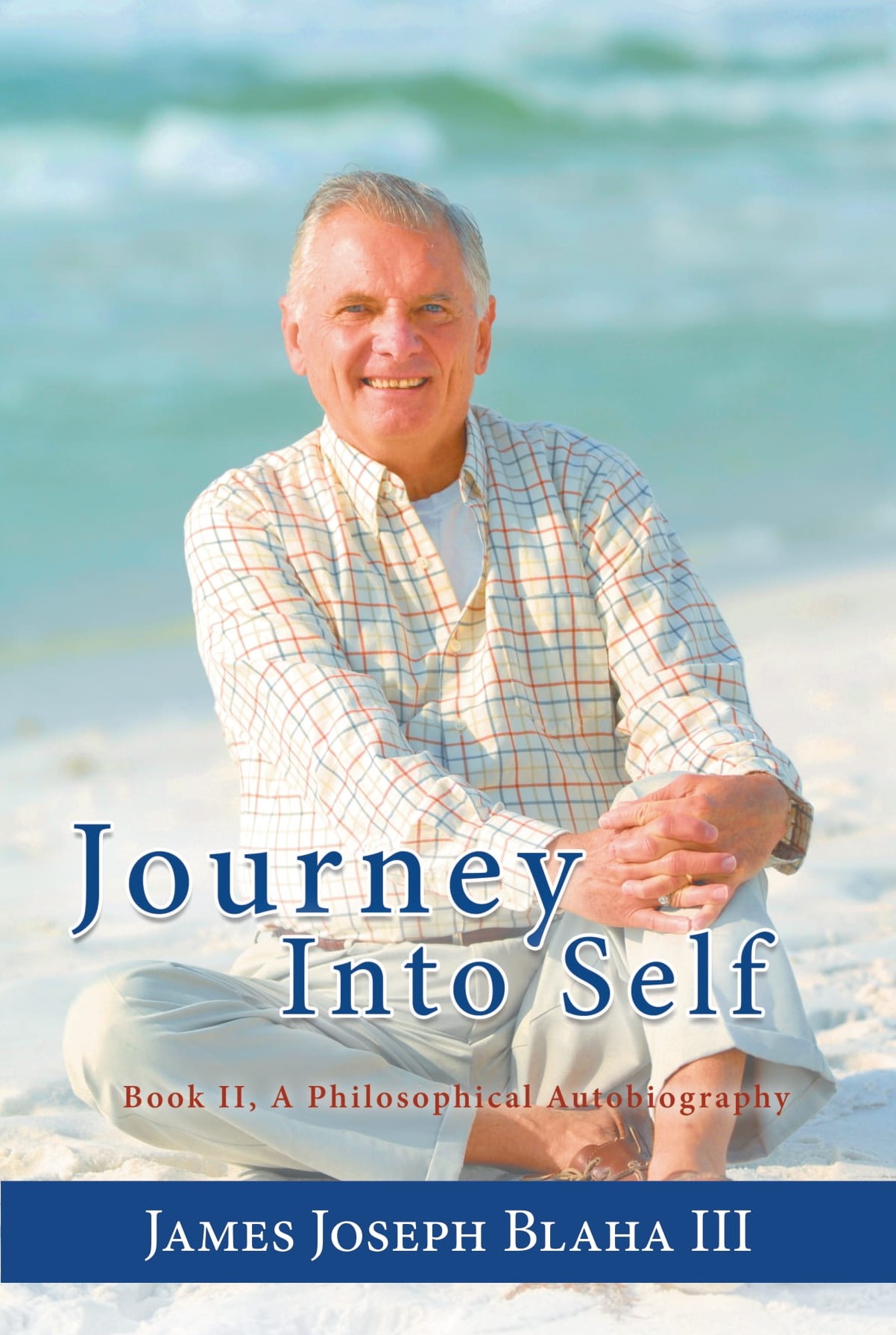 Category: Biography & Autobiography,
Journey Into Self
Book II, A Philosophical Autobiography
By: James Joseph Blaha III
$9.95 – $15.95
About the Book
What I'd like to do, if some of the readers get confused as to exactly what an autobiographical trilogy means, is to provide a working definition.
An autobiography is a book published by me, about me. A biography is a book published about me by someone else. An autobiographical trilogy is three books.
Book 1 "Who Am I?" was published in 2010. Book 2 "Why Am I?" is being published in 2021. Book 3 "Where Am I?" will be published sometime in the future. All three books are published under the title "Journey Into Self". Book 1 is a Psychological Autobiography. Book 2 is a Philosophical Autobiography and Book 3 will be an Astro Physical Autobiography.
Dedicated to Socrates and all the great Philosophers, Thinkers and Doers who brought us to where we are today!
About the Author
Write your own story – for seniors, high school students and all those curious readers in between a unique three volume story of one's whole, full life.
""Learning how to develop a philosophy of and for life will make you the reader a better person"".
THINK FOR YOUSELF!!!
""This is the second book of an autobiographical trilogy. The first book Journey Into Self answers the authors question – Who am I really? This second book develops a philosophy of and for life to answer the question – Why am I?
The author lived his first seven years in Cicero IL (Al Capone territory) in an apartment on the second floor of his grandfather's building – Blaha's Hall & Tavern.
The family moved to a Bohemian Bungalow in Brookfield IL when Jim was in the second grade. He became a successful professional musician while still in high school which helped pay his tuition through college. He later found, he could have had a full scholarship to Northwestern University if he played in the Marching Band. He stayed with the twelve piece Dance Band which he helped form while in high school and college.
His paradigm in life was to get into the best University that would accept him, get hired by a top corporation with a great management development training program and if lucky enough to find the love of his life, It was accomplished.
The second paradigm of his life was to have a successful career with Westinghouse, get married to Barbara the love of his life and have a family with three children. After accomplishing this, his next paradigm was to change careers, watch his family grow and his 3 sons go to college and have grandchildren. This was also accomplished and for the last twenty years he has lived his paradigm by spending winters on Okaloosa Island in his condo in Northwest Florida and summers in Naperville IL watching his grandchildren grow and graduate from college. As he said in his first book his goal is to show that anyone with mental health challenges can be happy, healthy, wise and responsibly wealthy.
His favorite autobiography is Benjamin Franklin.
Read More