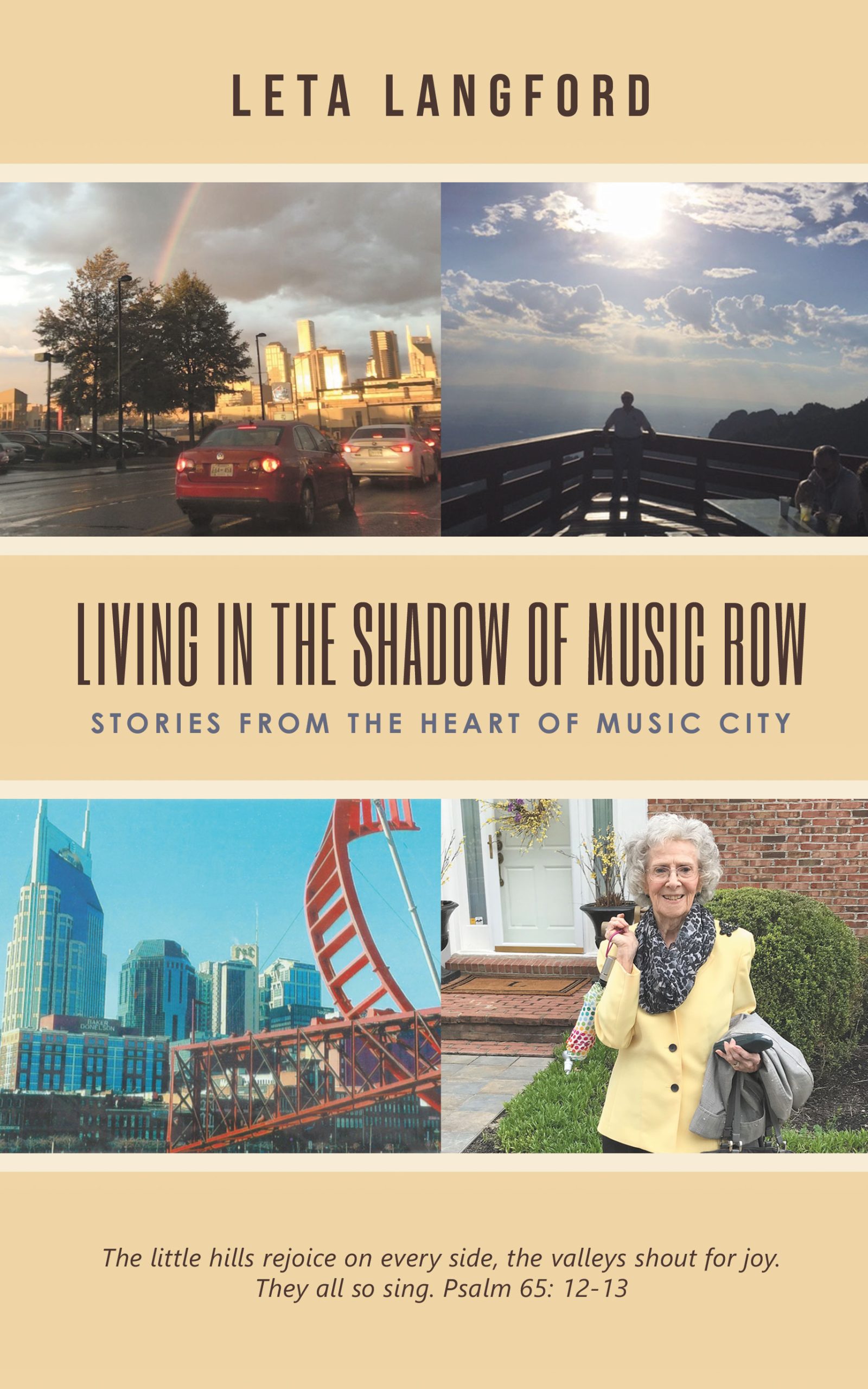 Category: Biography & Autobiography, General,
Living in the Shadow of Music Row
Stories from the Heart of Music City
By: Leta Langford
$2.99 – $14.16
About the Book
To verbalize an experience is difficult. Living in the Shadow of Music Row: A Story Of Hope from the Heart of Music City, USA, Nashville, Tennessee is not different. It can be said that anyone working in a faith-based community will easily identify with the book contents and relate to each of the chapters. The chapters are broken down into short paragraphs which are written to bring clarity and understanding to the reader.
The author, has worn many hats over the years, through her responsibility and understanding from being a minister's daughter, a minister's wife, and a minister's mother. Her book offers to those who read the inspiring stories she relates understanding and empathy.
Stories of Living in the Heart of Music Row brings hope to the hopeless, and joy to those who despair, and light into darkness. This book offers life to the depth of death that humanity suffers, while trying so hard to enter the chosen group that is usually seen, in the glitter and light found in Music City as country music "stars". Each star has paid a great price for his and her success in the entertainment industry. Yet, each person still seeks the light that is so desperately elusive and hard to keep. This book brings the Light that is sought, the Life that can be lived, and the joy that is found in Music City. Those reading, will feel more strength, when a word of inspiration is needed from a book that relates to everyone.
About the Author
On Wednesday, January 16th, 1929, my dad, who was pastor of a local church in the city of Cape Girardeau, Missouri, had scheduled a workday at the church. As he was getting ready to leave the house on this frozen, icy day, he picked up his hammer and headed to the door of our house, when my mom said in a tone not usually heard in her voice, "You're not going to work at the church today, our baby is coming!"
My brother who had heard the conversation exclaimed, "that's just another egg". He was responsible for taking care of the chickens our family relied on for breakfast and other meals.
Our family moved often, because of his ministry, and I attended eight different schools. I graduated from Isaac Litton High School on one night and married W. C. Langford, from Jackson, Tennessee, the next. I met my future husband at a District Council in Milan, Tennessee as I played the piano for my dad who was District Superintendent. I was at the ripe old age of sixteen. I travelled over the entire state of Tennessee. I committed to myself that I would never marry a preacher.
God had a different plan.
Read More