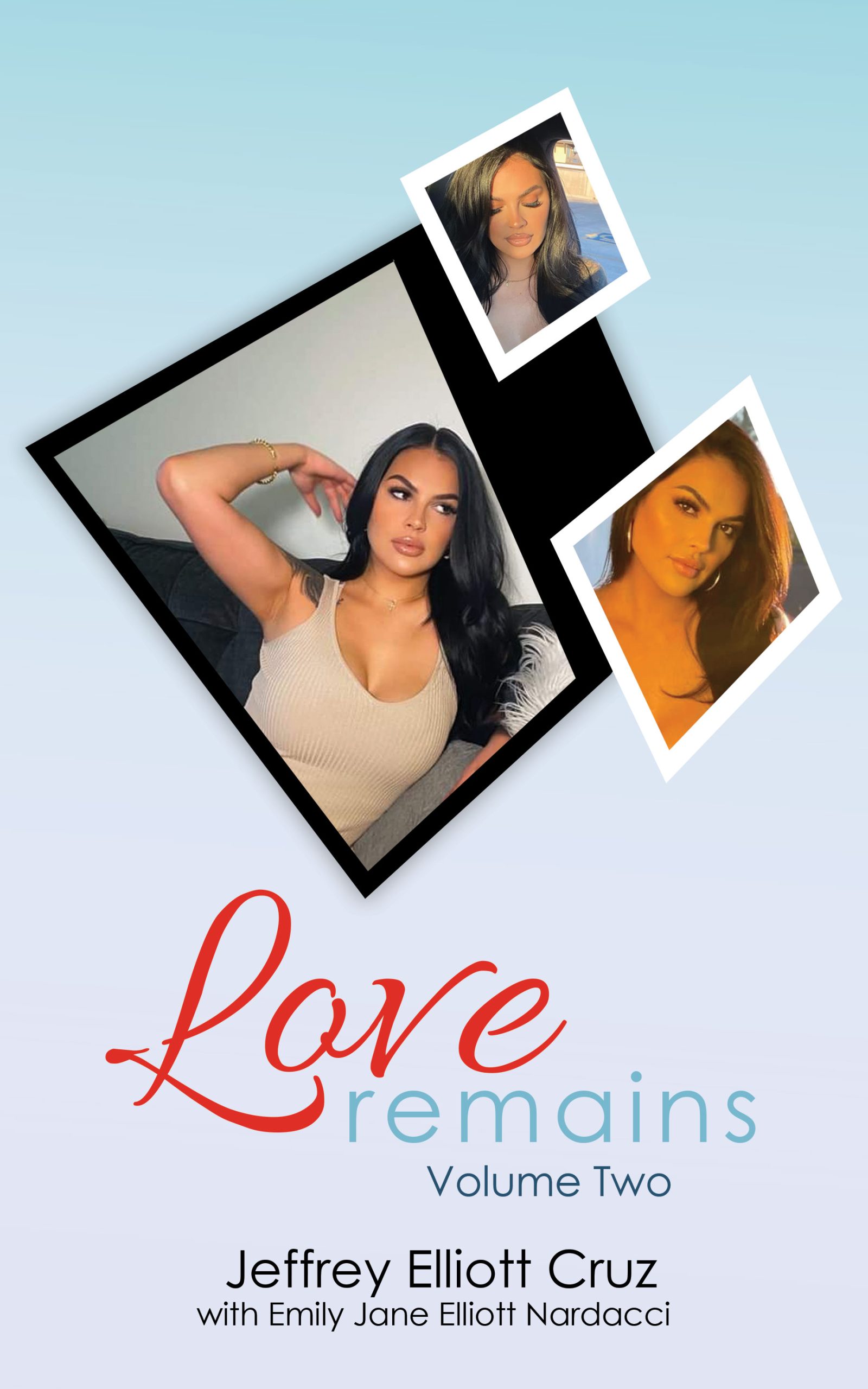 Love Remains
Volume Two
By: Jeffrey Elliott Cruz and Emily Jane Elliot Nardacci
$2.99 – $57.99
About the Book
This salient, exciting and insightful work of poetry is most meaningful, enjoyable and lyrically enticing when read with Love Remains, Volume 1 as a companion manifestation of modern poetry. Both volumes entice, inspire, and entreat readership to search and accept greater levels of insight into the nature of love, grief, loss, gain, different nuances to relationships, and the commitment to the attributes of love and attraction.
Simply put, Love Remains, Volumes One and Two, provide insight into the nature oflove, romance, relationships, grief, pain and loss.
""En el amor esta la alegrfa y la felicidad, pero tambien el dolor, la tristeza y la perdida. Por lo tan to, es la naturaleza dual del amor.""
About the Author
Jeffrey Elliott Cruz received his A.A. in Business and History from West Valley College in Saratoga, California. He furthers his studies by obtaining a B.S. degree in Psychology and an extra major skill in writing from Brigham Young University in Provo, Utah. Mr. Elliott also holds a J.D. from Santa Clara Law School in Santa Clara, California. He is currently an Associate Professor in the Real Estate Department at Mission College in Santa Clara, California and has a small law practice in San Jose, California.
Emily Jane Elliott Nardacci is the daughter of Jeffrey Elliott Cruz and has been writing at an early age. She has graced this work with a composition, entitled "Memories", written just after her grandmother, Carol Marilyn Curtis, passed from this life. She lives in Afton, Wyoming and is the proud mother of four children.
Read More