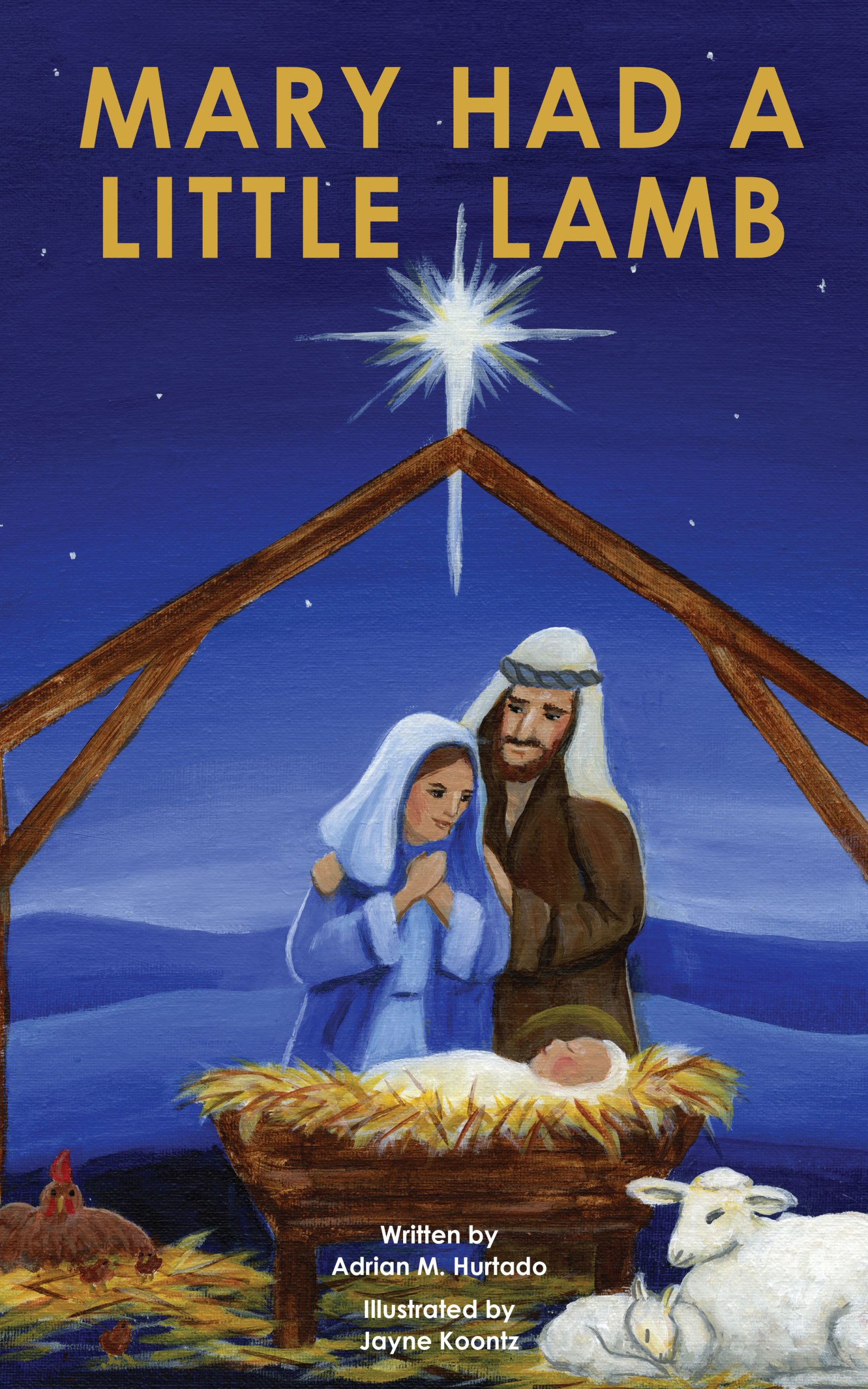 Category: Fiction, Poetry,
Mary Had a Little Lamb
By: Adrian Hurtado
$2.99 – $9.98
About the Book
The celebration of Christmas has nothing to do with a fictional character in a red suit, or flying reindeer. It is about the birth and life of Jesus Christ. He is the true reason for the season. Now you can read about His life in an illustrated and poetic form that touches on many of the important aspects of His life. Parents will want to share this story with their children and with their friends.
About the Author
Adrian Hurtado was born in Berkeley, CA., and raised in the East Bay area. He is a retired educator, serving as both teacher and principal. He also served in the Marine Corps. and the Air Force Reserve, retiring at the rank of Major. He has always enjoyed writing stories that children and youth can read, or that adults can read to them. He and his wife Jean, have retired to the little beach town of Cayucos, CA., where he is actively involved with his church and in community service.
Read More