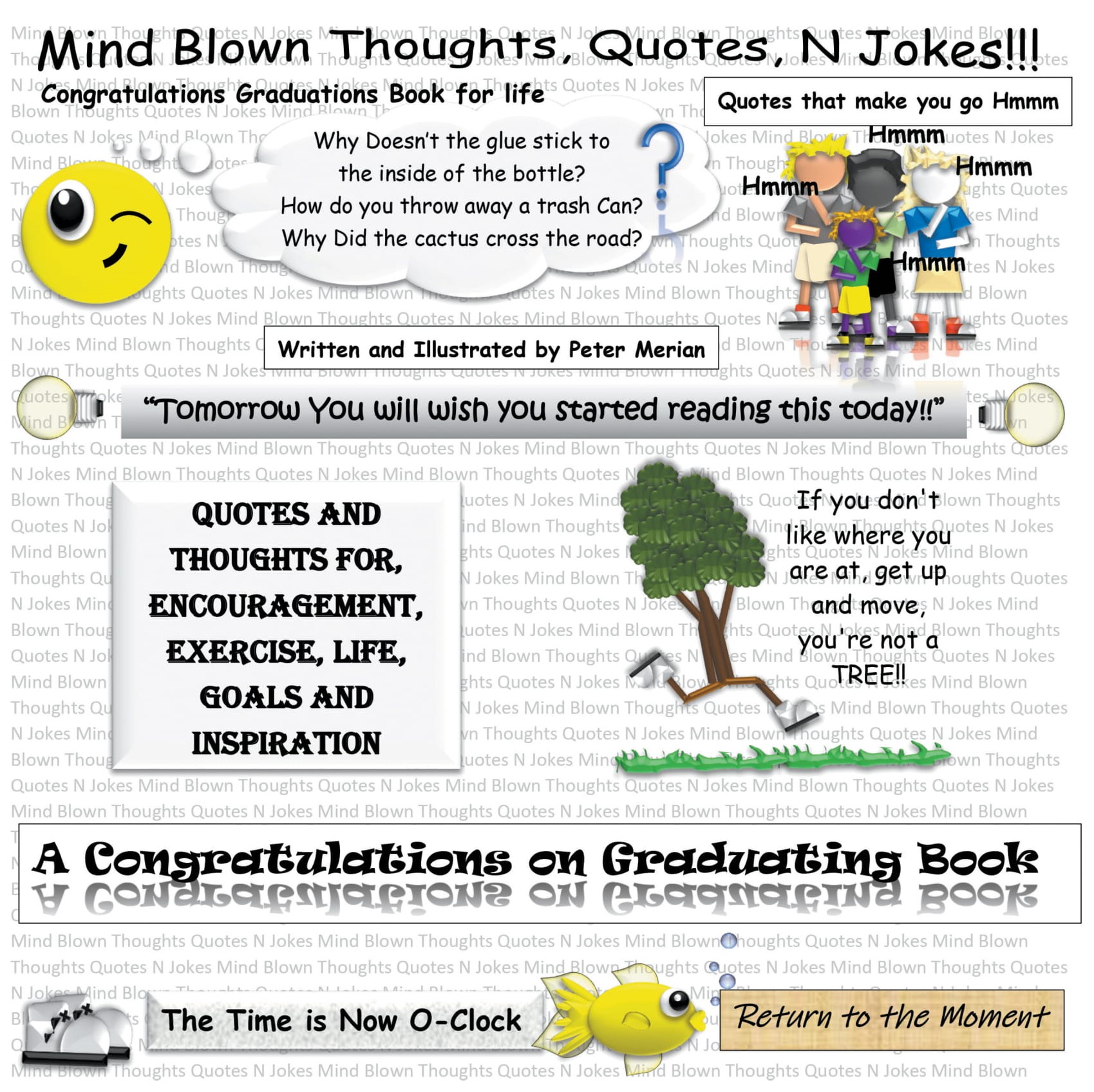 Category: Motivational & Inspirational,
Mind Blown Thoughts, Quotes, N Jokes!!!
By: Peter Merian
$2.99 – $26.00
About the Book
Mind Blown Thoughts, Quotes N Jokes is an inspirational book for high school graduates, college graduates, and life graduates. This book is meant to bring encouragement, and laughter through sayings of the wise, jokes and quotes that make you go hmm in this journey we call life.
About the Author
I started out writing this book as a high school graduation present for my son Malachi. Before I knew it, I was writing a life graduating book for everyday life.
Too many times we say, if I only had this or, when that happens, then I will be happy. Instead, always be thankful and remember the following: Bad days will pass and good days will come, you have survived 100% of your worst days, just breath, & you are doing great.
Tomorrow you will wish you started enjoying life today, this book is about that, smelling the roses, returning to the moment, & laughing along the way. Please learn to practice all this on this journey we call life.
Read More