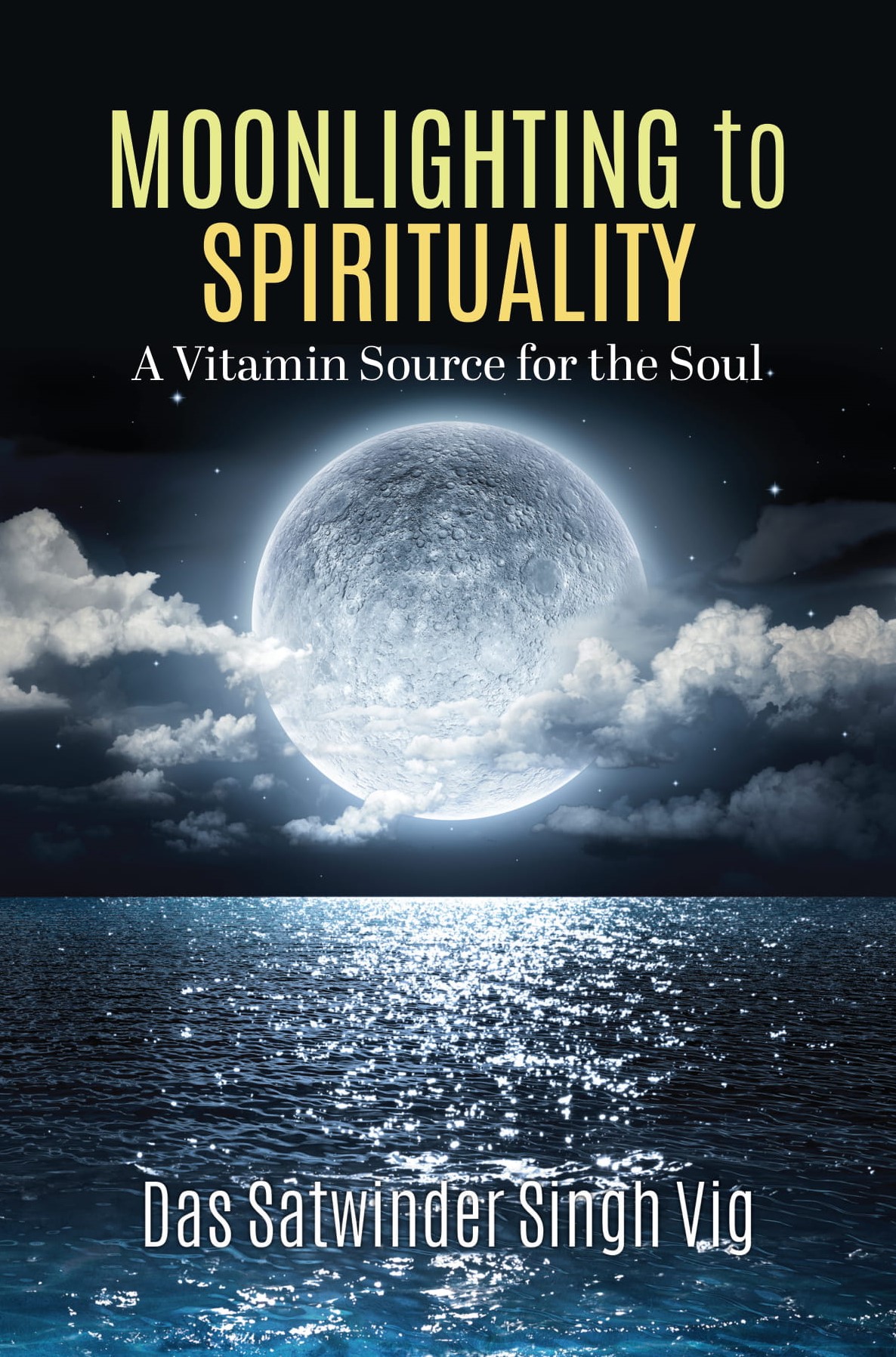 Category: Nonfiction, Religion & Spirituality,
Moonlighting to Spirituality
A Vitamin Source for the Soul
By: Satwinder Vig
$2.99 – $5.52
About the Book
The purpose of this book is to believe human beings of all categories irrespective of caste, color or religion, or bad karmas and henceforth balance the karmas (good or bad). This book is so simple to read and understand that anybody who can read and write can understand this book. This book was published only in paper form and registered with Library of Congress in 2000. That is why there are some instances where Clinton's name (President of U.S.A.) has been referred. This information is little old so please forgive me for that. This book is very basic and has a very basic information.
About the Author
I, Satwinder S. Vig, was born in Tanzania (East Africa). From childhood I melted very easily when seeing somebody suffered. I stayed in India for 7 years and then went to England for 20 years and then I am staying in U.S.A. for the past 18 years.
I always had spiritual feelings and was in search of getting into Spiritual Kingdoms. I joined Spiritual organization in 1982 called ""Eckankar"". So one day I was reading ""Eckankar"" book and I read one of the past Eck Master ""Fubi Kantz"" and in my trance at night a man 6"0 tall with white beard appeared and asked me to make Chappatti"s (India bread) with vegetables, so I served him and when I fully woke I was surprised that I don"t have these things in my take out store and how could I serve him. I thought ""Fubi Kantz"" appeared before me. Than I met ""Mahraz Darsha Dass"" in December 1984 and I was convinced that this was the man. I took holy name from him in Feb. 1985. I was very curious about the above episode. Eventually I asked him after a year about the above experience. As I started he stopped and finished it. All this time he knew exactly what happened to me. He, (Maharaz Darsha Dass) had following of all religious people.
Read More