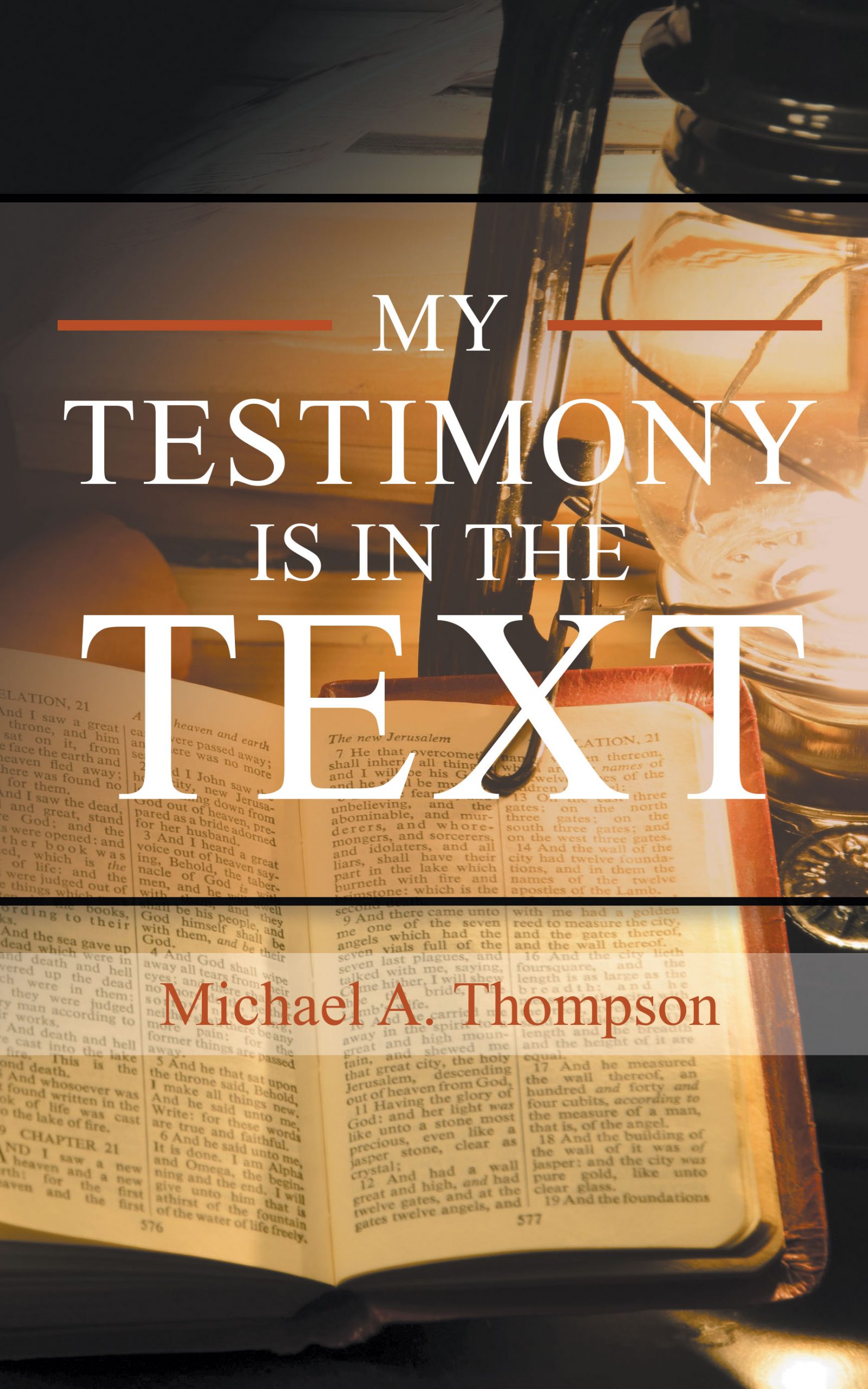 Category: Motivational & Inspirational,
My Testimony Is in the Text
By: Michael A. Thompson
$2.99 – $10.64
About the Book
My testimony doesn't just come from life experiences or the challenges with sin; it is clearly expressed through the Word of God according to what is written in the Bible. Behind every recorded book in both the Old and New Testament you will find the evidence of your story.
What is amazing about the Holy Bible is that it can tell you things about yourself and your history, if you know where to look. This book is from the intimate places within the scriptures, stories, and passages that you will find my testimony is in the text!
About the Author
Michael A. Thompson is currently studying to become a licensed minister at the First Baptist Church of Glenarden located in Upper Marlboro, MD. He is currently pursuing an undergraduate certificate in Ministry and Biblical Studies at Calvary Bible Institute in Washington,
DC and Master's Degree in Divinity at Denver Seminary in Colorado.
Read More