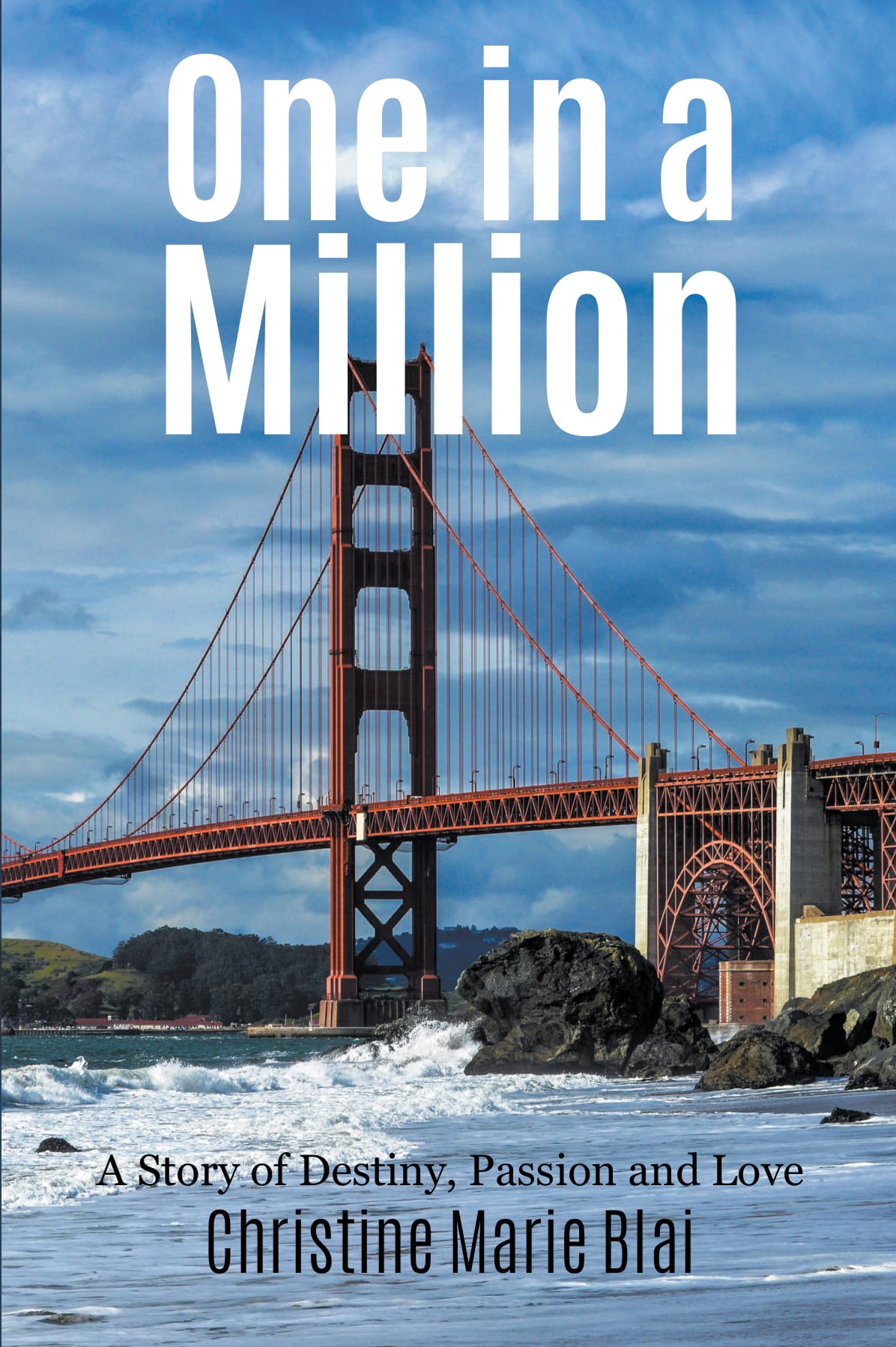 Category: Fiction, Romance,
One in a Million
A Story of Destiny, Passion and Love
By: Christine Marie Blai
$2.99 – $13.47
About the Book
Three years after a devastating divorce from an adulterous husband, twenty-four-year-old nursing student Mariette Stuart leaves her home state of Ohio to vacation in San Francisco. The city is not only beautiful but also romantic, and Mariette finds herself surrounded by legendary cable cars, the atmospheric Fisherman's Wharf, and the lovely Golden Gate Park.
Soon, she meets Christian Stanislaus, a thirty-six-year old virtuoso pianist who she can't help but admire just as much as she admires the city. She is drawn to his music, as well as his undeniable good looks. Christian is similarly taken with Mariette. Although he travels often, they decide to date and spend passionate nights together whenever they're in the same town.
After dropping Christian off at the airport in Ohio, Mariette is approached by her ex–music teacher. He tells her that Christian is notorious for playing as many women as he does piano keys while on tour. Having dealt with unfaithfulness before, Mariette now must decide if she trusts Christian enough to continue loving him, at the risk of another broken heart.
About the Author
Christine Marie Blai is a retired caregiver with a bachelor's degree in creative writing om University of California at Davis' She has published short fiction stories, as well as erotica, under the pen name Lucy Blue. Born and raised in San Francisco, CA, she now lives in Oakley, CA.
Read More