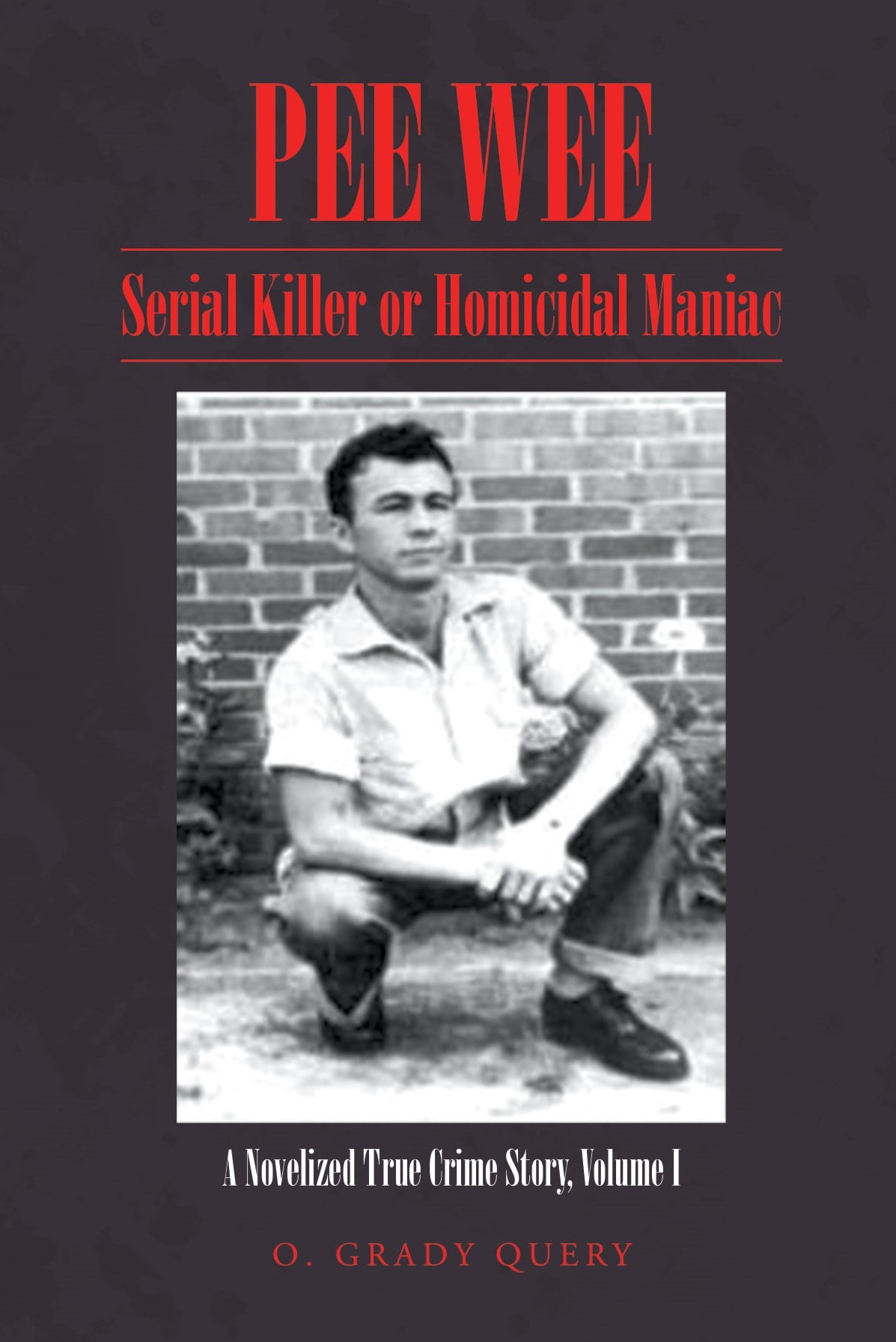 Category: General, True Crime,
Pee Wee: Serial Killer or Homicidal Maniac
A Novelized True Crime Story, Volume I
By: O. Grady Query
$2.99 – $24.99
About the Book
Pee Wee Gaskins killed without hesitation and apparently without remorse over and over again. He did so as he meandered in and out of maximum security prisons where he spent more than half of his life. Sentenced to reform school at age thirteen he honed his skills in the use of extreme violence. The horror of his crimes is played out against the backdrop of one of the most rural areas of South Carolina during the tumultuous change from absolute segregation to forced integration.
In a lifestyle of absolute lawlessness Gaskins exercised a bizarre charismatic control over the women who surrounded him and ruled his little gang of miscreants with violence and murder. Sometimes driving a hearse and bragging of a private graveyard he maintained a macabre and confusing presence to those he encountered. Diminutive at five feet three inches and one hundred thirty pounds he feared no man and struck fear in most. Undaunted by arrests and imprisonment he conducted a crusade of murder
and mayhem over nearly three decades and killed more than fifty people. His motives were as varied as his methods.
About the Author
GRADY QUERY is a practicing attorney in Charleston, South Carolina. He has written the story of Pee Wee Gaskins, based on his years of representation of the diminutive mass murderer. Court appointed to represent Gaskins Query spent hundreds of hours in court, visiting crime scenes, interviewing witnesses and simply listening to his client.
is book while fictional is based largely upon those experiences and the direct information gleaned from his time with Gaskins.
Read More