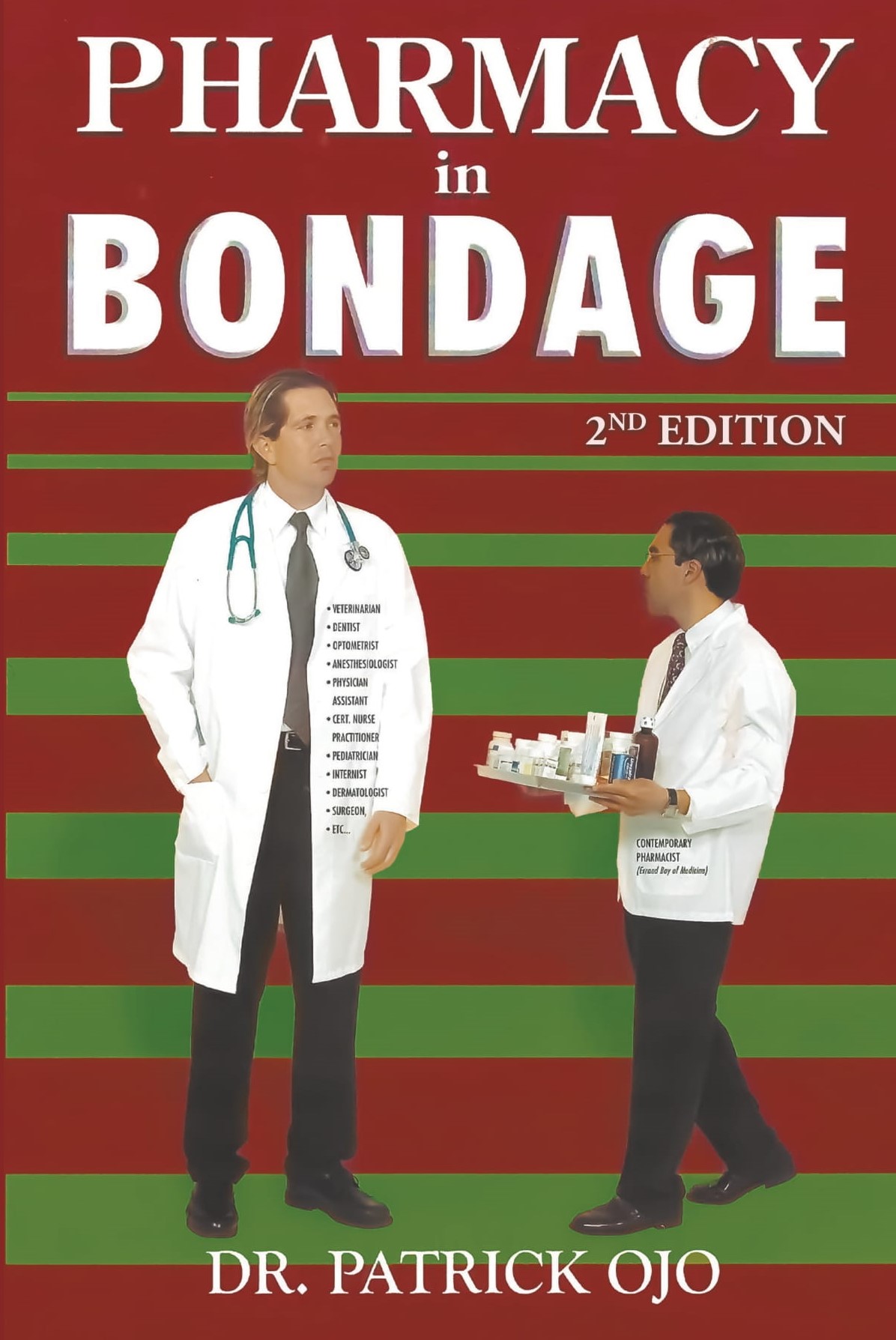 Category: General, Medical,
Pharmacy in Bondage
By: Dr. Patrick Ojo
$5.00 – $38.99
About the Book
We have specialists catering to every aspect of our life except the poison that we pump into our body as drugs; all specialists are in control of their destiny except pharmacists, who are treated like children in their supposed area of jurisdiction; pharmacists are overeducated, underutilized and marginalized medical practitioners; drugs are chemicals and chemicals are poisons. The drugs we pump into our body at dawn can send us to our grave at dusk instead of ameliorating our condition. It is in light of these facts that this book was written to buttress the plight of pharmacists, pharmacy profession and the need to liberate the profession from bondage for the benefit of mankind. The book depicts an accurate historical account of pharmacy, its bondage, subservience, topsy-turvy fame, service to humanity and awesome contribution to the healthcare system of US/World. It also elaborates the history and shortcomings of other branches of medicine. Dean Grossman of LIU School of Pharmacy, Drug Topics survey of drug manufacturing company executives, research studies in the book, study upon study, and others vindicated clinical pharmacists as drug experts or the most knowledgeable medical practitioners about drugs/medications in the medical field yet they have to obtain permission for drug usage from other branches of medicine that do not know as much about the profession as the practitioners. Something must be inherently wrong in a system that relegates or subjugates the best at the altar of tradition and societal indoctrination. These issues contained in the book were evident everywhere during my tour of the six habitable continents off the world (China and India in Asia, Nigeria in Africa, Australia, UK and France in Europe, Brazil in South America and US in North America). Pharmacy/pharmacist is a branch of medicine and not an errand boy of medicine.
About the Author
Dr. Patrick Ojo was born and brought up in Benin City , Nigeria , Africa . He attended Benin Baptist Model Primary School, Evboneka Grammar School (high school), and Eghosa Grammar School briefly for one year before proceeding to University of Ife, Ile-Ife, for a degree in chemistry. He taught briefly at Government Girl's College Ngelzarma, Borno State, as Assistant Head of the Science Department, and Oghada Grammar School, Edo State, as Head of the Science Department before migrating to the United States in 1988. While in the U.S., he worked with New York City Department of Homeless Services as a caseworker; at the same time he attended New York City Technical College (to complete pre-pharmacy school requirements) and Long Island University, College of Pharmacy, Brooklyn, New York, for his fi rst degree in pharmacy. He became a U.S. citizen in 1996. In 1997 he moved to Florida State for a professional pharmacy practice. He later enrolled in Nova Southeastern University , Fort Lauderdale, Florida, for a Doctor of Pharmacy degree, and he graduated in 1999. He has practiced professional pharmacy in various settings: community (Winn-Dixie
Pharmacy), hospital (North Shore Hospital, Miami, etc.), closed (compounding prescription pharmacy), in a correctional facility (prison pharmacy), and/or institutional pharmacy.
Read More