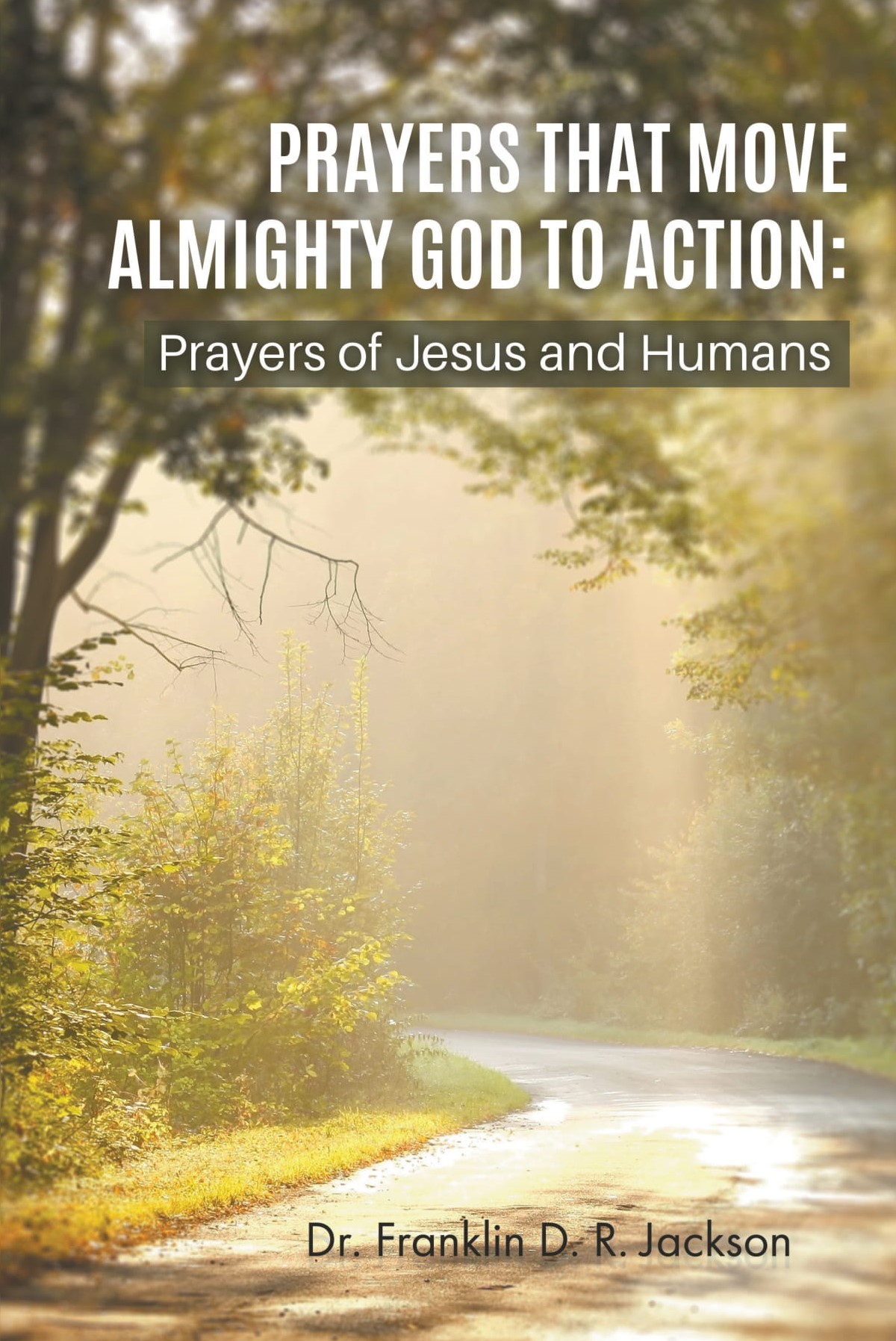 Category: Motivational & Inspirational,
PRAYERS THAT MOVE ALMIGHTY GOD TO ACTION:
Prayers of Jesus and Humans
By: Dr. Franklin D. R. Jackson
$3.99 – $16.99
About the Book
The purpose of the book is to help the reader strengthen and/or develop confidence in the efficacy of prayer. It provides strong evidence that God really hears and answers prayers, and to assure the reader that God wants him or her to make requests of Him so that Jesus can answer and glorify God-His Father. The book reassures the reader that prayer is the most important communication tool that Jesus left His followers to communicate with Him. It addresses the awesome power of prayer.
The book includes prayers from the Old and New Testaments for which the manifestation of God's response was immediately known-evident to those praying. The book discusses the prayer which Jesus taught His disciples, however it devotes much more space to Jesus' powerful prayers and God's immediate answers. It includes occasions and reasons for Jesus' prayers.
The book provides insights on why prayers fail, seemingly unanswered prayers, when God answered no, and when God simply ignores prayers. It provides insights on how the reader can ensure that God hears and answers his or her prayers. The reader is bound to keep this precious book close to his/her Bible!
About the Author
The author was inspired to write religious books and to start an evangelism ministry, at a relatively later age, after serving in numerous academic and administrative positions at several universities in the United States of America (USA). He holds bachelor's, master's, and doctoral degrees from outstanding universities in the USA. He holds a Certificate in Evangelism, Mission, and Global Christianity from a premiere schools of theology in USA.
The author is inspired to write the reader-friendly book on prayers and praying which is easy for the readers to comprehend and follow, even non-theologians or Bible scholars. He believes that it important to assist not-yet believers to come to know Jesus Christ as Lord and Savior, and in understanding the power of prayers. He is passionate about sharing the Word of God and assisting others in understanding the Word and the efficacy of prayer. He believes that prayer is often misunderstood and underutilized.
The author has taught Sunday school and Bible classes for more than forty years. He has first-hand knowledge of the need for this inspirational book which provides insights on prayers of Jesus Christ and humans. He prays that the book will be a tremendous blessing to you!
Read More