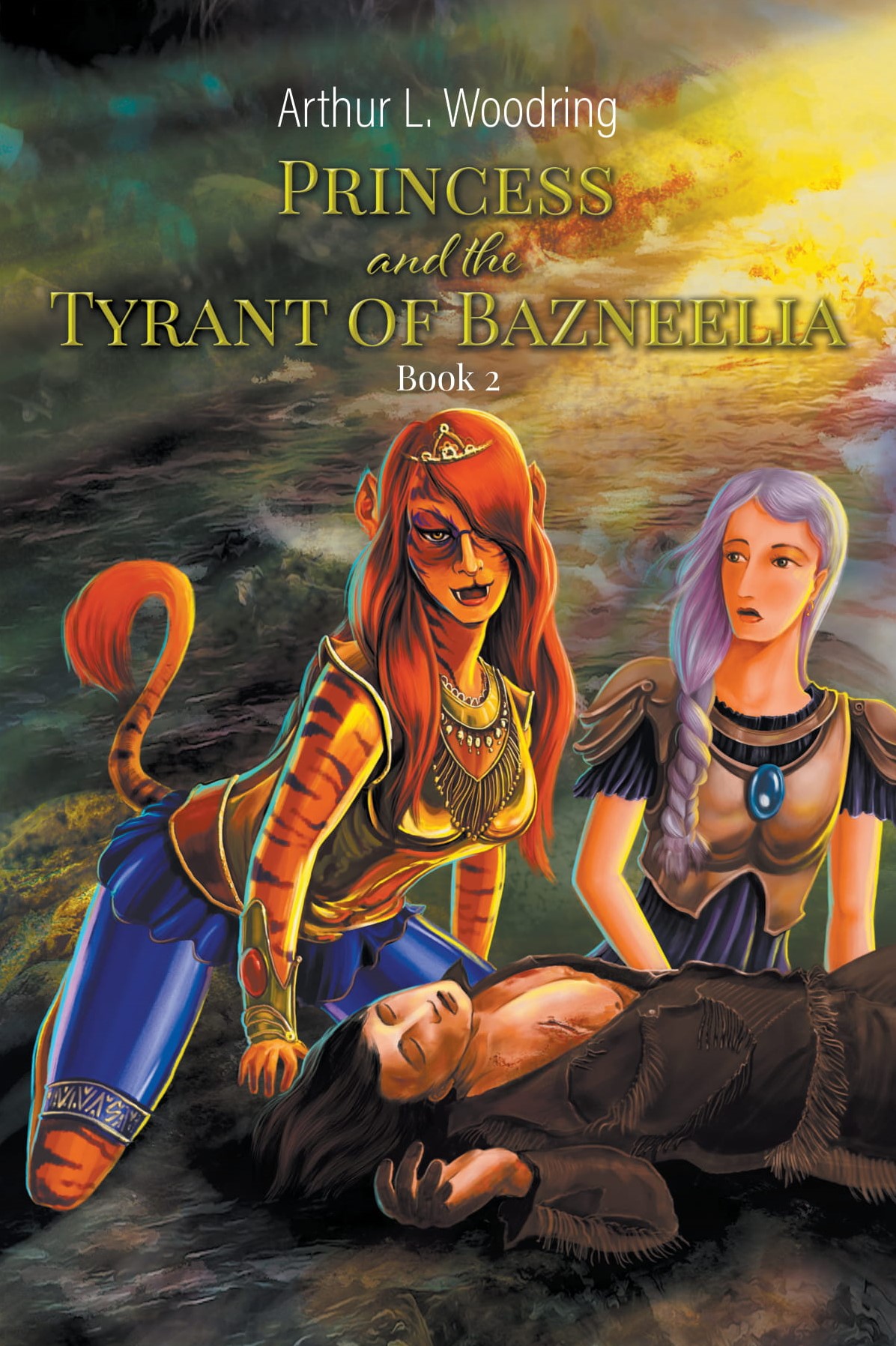 Category: Action & Adventure, Fiction,
Princess and the Tyrant of Bazneelia
Book 2
By: Arthur Woodring
$2.66 – $41.01
About the Book
This second installation of the Gildor series finds Ben Thomas and his tribe of rebels about to enter the land of The Bondos, a race of savage, anthropoid beast men that Ben and his wife, Megan have encountered before. Not knowing what kind of reaction to expect from his tribe's entering the Bondo's territory, Ben is trying to train members of the tribe how to handle and shoot bows and arrows with little success. After much thought, Ben decides to move on into the land of the Bondos. Then, after an almost disastrous first encounter with the Bondos, Ben discovers that he and his people have managed to make new friends.
Traveling on, Ben and his friend Nexal explore the new land ahead of them and are caught in a violent thunder storm. Ben is thrown from his horse and lands in a raging river. Overwhelmed by the raging torrent Ben is struck in the head by a log caught in the river's rapids.
When Ben regains consciousness, he finds himself in a small cave where he discovers that a half human, half tigress woman named Saleena is caring for his wounds. A few days later he is taken to the kingdom of Bazneelia where he is held prisoner by the tyrant king who accuses him of being a spy. Thus the struggle for life begins for Ben Thomas while his pregnant wife anxiously awaits his return; not knowing whether her missing husband is dead or alive.
About the Author
Arthur Woodring is a retired injection molding specialist who took up writing as a hobby over thirty years ago. In that time he has managed to write two books, GILDOR The FORBIDDEN LAND and THE PRINCESS AND THE TYRANT OF BAZNEELIA. He intends to continue his work on the Gildor series with a third book, The Marauders Of Gildor. Arthur and his wife live in a very small community outside the small town of Osceola Mills, Pennsylvania where he was born in 1953. He writes mostly for the enjoyment he finds in it and hopes his readers will continue to read his works for the same reason. He tries to give his readers an exciting experience as the read his stories. It is his legacy for them in the future.
Read More