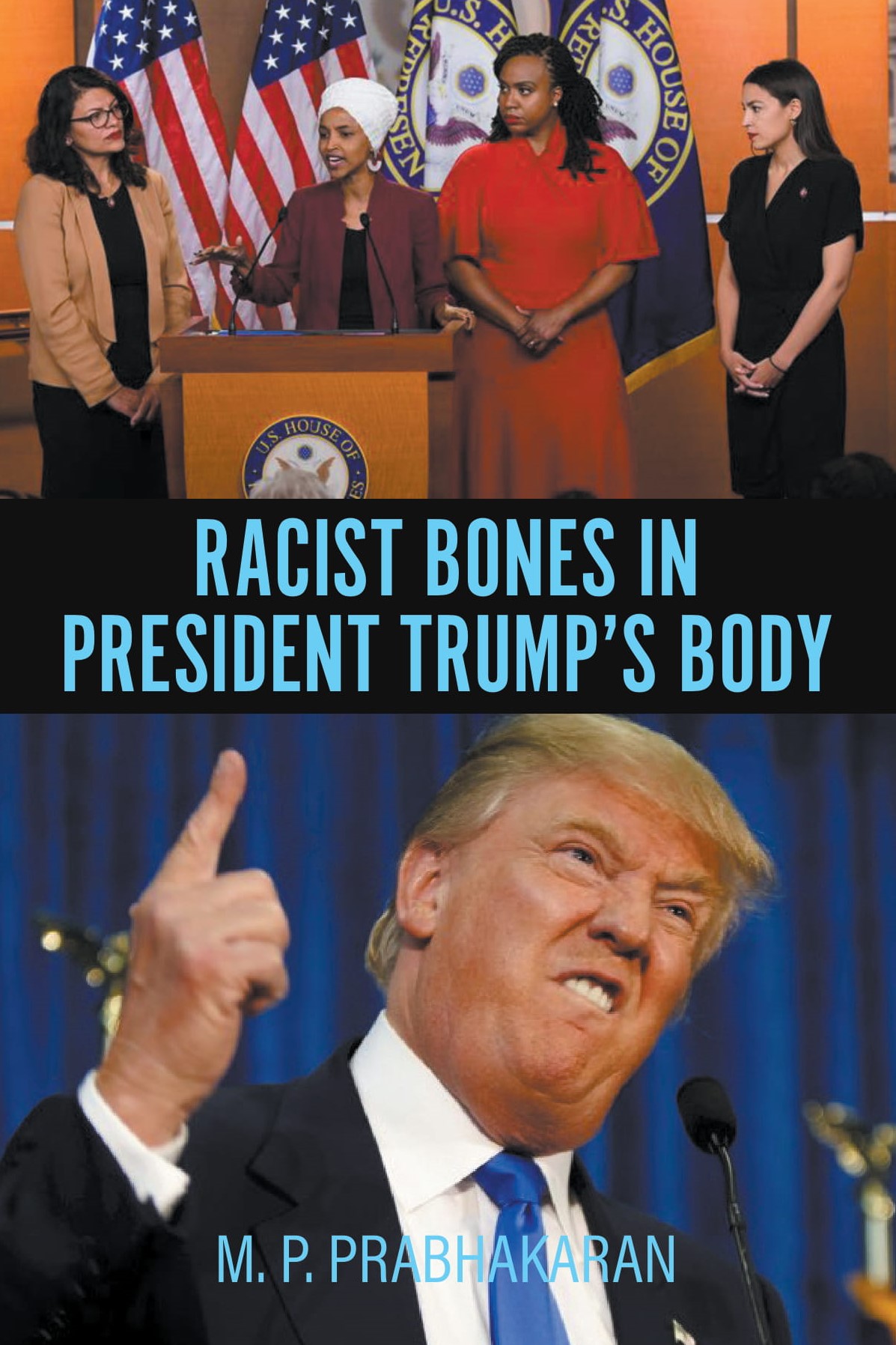 Category: General, Political Science,
Racist Bones in President Trump's Body
By: M.P. PRABHAKARAN
$2.99 – $13.06
About the Book
"Your pen is your biggest enemy" is the kind of warning M. P. Prabhakaran says he used to receive from his friends every time he published a provocative social or political commentary. He published them in The East-West Inquirer, an online monthly, of which he is editor and publisher. He has cited the warning in the preface to this book. The preface also says that, pointing to the subject of the commentary, those well-meaning friends would follow their warning with the question: "Why bother, if it doesn't affect you in any way?"
In response, the preface goes on to say, Prabhakaran would throw the words, "Why bother, if it doesn't affect you in any way?" back at them and then add: "History is full of examples of the disastrous consequences of this attitude." He would remind his friends that the powers that be got away with the atrocious things they did because people were either too scared to speak up or the atrocious things did not affect them personally. To emphasize the point, Prabhakaran would draw their attention to the immortal words of the Lutheran pastor Martin Niemöller:
"When the Nazis arrested the Communists, I said nothing; after all, I was not a Communist….
When they arrested me, there was no longer anyone who could protest." [The English translation is by Bob Berkovitz.]
This book is a collection of some of the articles published in The East-West Inquirer over the past two decades. The articles are Prabhakaran's ways of speaking truth to power.
About the Author
Most of his working life, M. P. Prabhakaran straddled two professions: journalism and teaching. He started his career in journalism, in 1969, as a cub reporter on Current, a weekly newspaper (now defunct) published from Bombay (now Mumbai).
He then moved on, as a sub-editor (called copy editor in the U.S.), to March of the Nation, another Bombay-based English weekly (also defunct now); and then to Free Press Journal, one of India's leading English dailies.
After immigrating to the U.S. in 1975, he worked as the editor, first of The Voice of India, a monthly, and then of South Asia Newsspecial, a news and feature syndicate.
Side by side with his journalistic work, he also pursued a Ph.D. in Political Science, at The New School for Social Research, New York. After completing the Ph.D., in 1988, he taught for several years as an adjunct professor of political science, at the City University of New York. Teaching has always been Prabhakaran's second love, the first being journalism. It started as a math teacher at a village high school in his native Indian State of Kerala.
Since 2001, he has been travelling extensively and posting his travel experience on The East-West Inquirer, an online monthly he started that year. The monthly, published at www.eastwestinquirer.com, also carries his social and political commentaries.
Prabhakaran has authored four other books: An Indian Goes Around the World – I: Capitalism Comes to Mao's Mausoleum; An Indian Goes Around the World – II: What I Learned from My Thirty-Day European Odyssey; Letters on India The New York Times Did Not Publish, which is a collection of some of the letters he sent to The Times over three decades; and The Historical Origin of India's Underdevelopment: A World-System Perspective, which is an expanded version of his doctoral dissertation.
M. P. Prabhakaran can be reached by email at [email protected] or [email protected]
Read More