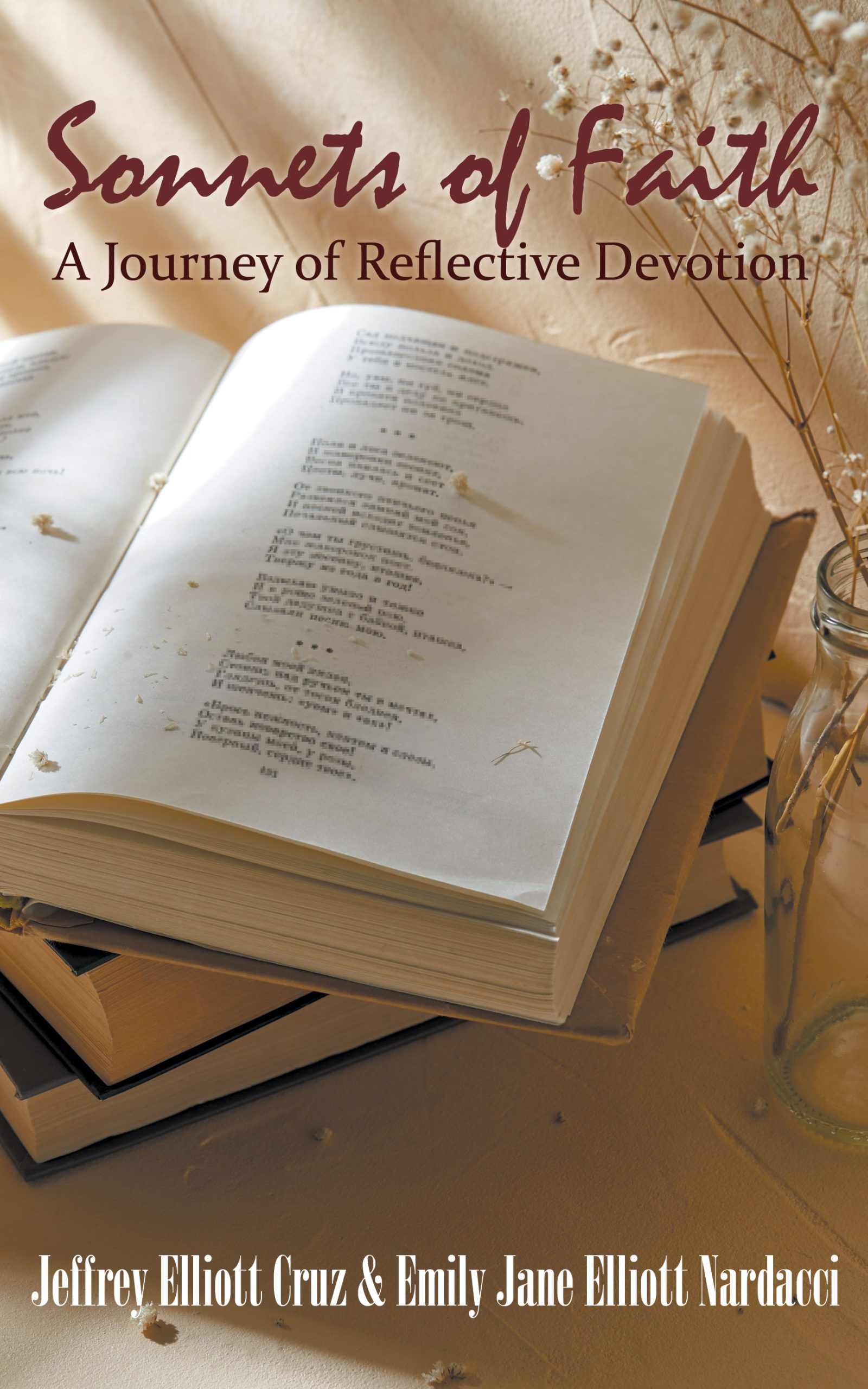 Sonnets of Faith
A Journey of Reflective Devotion
By: Jeffrey Elliott Cruz & Emily Jane Elliott Nardacci
$3.99 – $33.49
About the Book
"""Sonnets of Faith"" is a superbly written work of poetry, psalms, and sonnets, which focus on the precepts and meaning of faith in everyday life. ""Sonnets of Faith"" is unique, but also, in keeping with the wonderful tradition of poets of faith, such as Eliza R. Snow.
The book also includes two additional subsections: a subsection of romantic poetry, and a section of bonus poetry. Both of these subsections tantalize the reader with a wide variety of concepts and themes.
The book ""Sonnets of Faith"" is well worth the read and will enrich and sustain the reader with salient insights, inspirational themes and quotable lines.
"
About the Author
JEFFREY ELLIOTT CRUZ received his A.A. in Business and History from West Valley College in Saratoga, California. He furthers his studies by obtaining a B.S. degree in Psychology and an extra major skill in writing from Brigham Young University in Provo, Utah. Mr. Elliott also holds a J.D. from Santa Clara Law School in Santa Clara, California. He is currently an Associate Professor in the Real Estate Department at Mission College in Santa Clara, California and has a small law practice in San Jose, California.
EMILY JANE ELLIOTT NARDACCI is the daughter of Jeffrey Elliott Cruz and has been writing at an early age. She has graced this work with a composition, entitled "Memories", written just after her grandmother, Carol Marilyn Curtis, passed from this life. She lives in Afton, Wyoming and is the proud mother of Ryder Otto Hillstead.
Read More