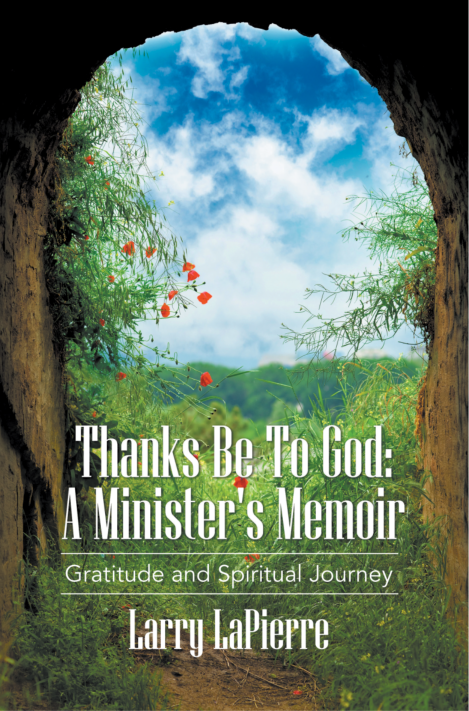 Category: Biographies & Memoirs,
Thanks Be To God: A Minister's Memoir
By: Larry LaPierre
$2.99 – $9.76
About the Book
The author is a retired United Methodist minister and a former Department of Veterans Affairs Chief Chaplain. He writes about a series of people to whom he owes a debt of gratitude for the difference that they made in his life. When asked how he got to be a minister after working in laboratories for eighteen years, he responds, "It's a long story but the short version of it is that I had a twenty-one year argument with God." Most people pause and then say, "And God won." Yes, God won! The book describes how God worked through many people to equip him to face changes in denomination, career path and education. The book originates with a desire to thank the people who helped him to make the changes that God called him to make. This, in turn, began with a decision by the United Methodist Church conference where he holds membership to limit retiring pastors to no more than a three minute talk at their retirement ceremony. He decided that there were far too many people to thank to even begin to try in a three minute speech. This book is the result of his desire to thank those who helped him as he struggled to become the person God needed him to be at each stage in his life.
About the Author
The author is a retired United Methodist minister who pastored a number of small churches in northern New England. He was also a chaplain at the Veterans Hospital in Vermont for twelve years. He is board certified as a chaplain (retired) by the Association of Professional Chaplains. He had also been board certified as a chaplain by the National Association of VA Chaplains. Chaplain LaPierre holds an undergraduate degree in chemistry, master's degrees in counseling and in divinity as well as a Doctor of Ministry degree. He is the author of over sixty articles and essays. He continues to lead worship and preach for pastors who are on away. He also continues to write articles concerning pastoral care and spirituality. He lives with his wife of forty three years in San Jose, CA.
Read More