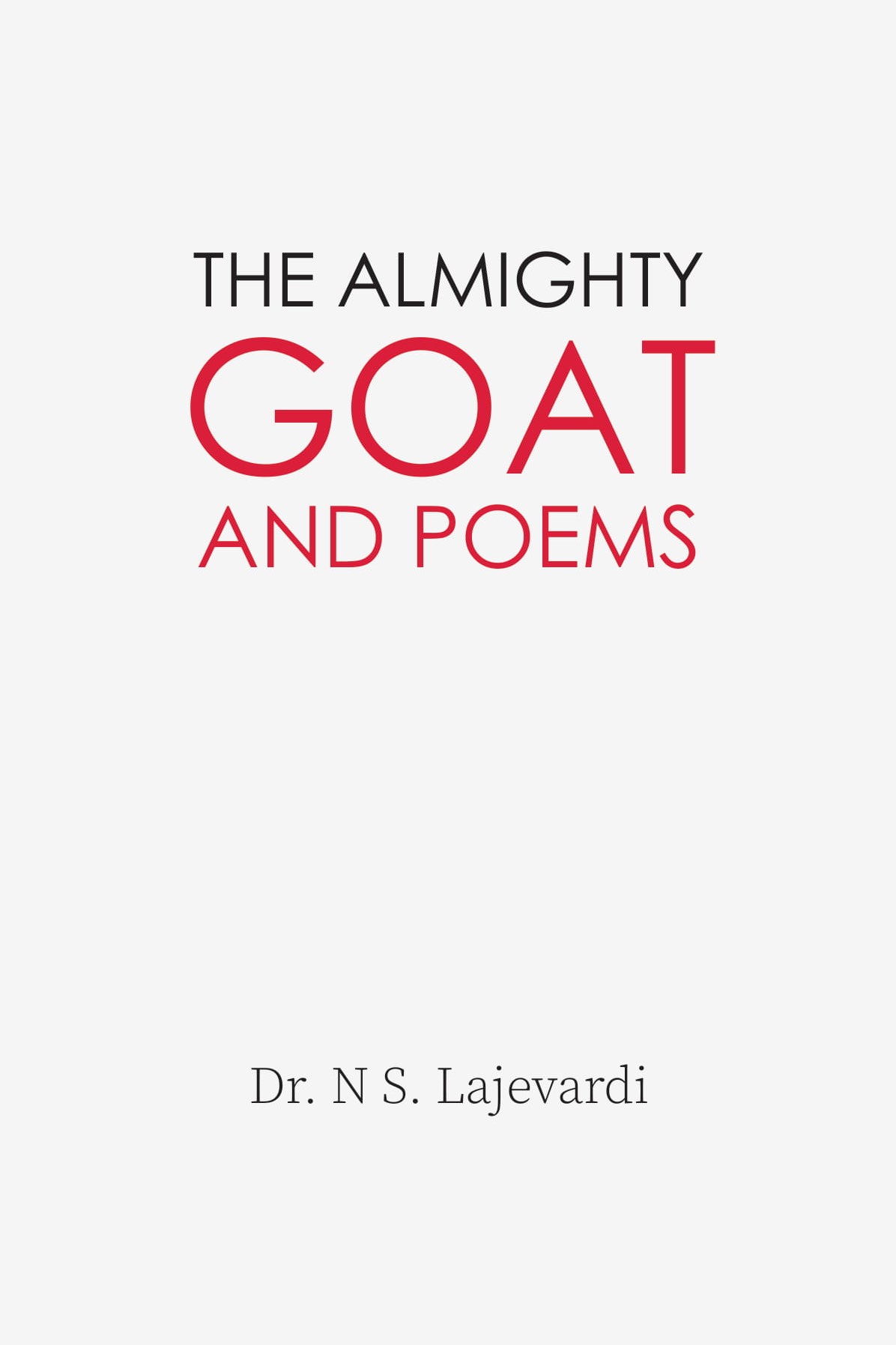 The Almighty Goat and Poems
By: Dr. N.S. Lajevardi
$2.99 – $23.69
About the Book
This book is fiction but has some basis in reality. It is rooted in the symbolism and manifestation of my "trinity philosophy": microcosm, macrocosm, and platonic worlds. The second part of the book especially reflects parts of this trinity.
There is no need to describe in detail the reason why my book of poetry was 100% censured. In addition, my book written about the relationship between environmental science and philosophy was more than a third censured and my book on comparative philosophy was somewhere around 20% self-censured.
Poems within the second section of the book are of the "mystic genre", some of them translated from the poet and philosopher Rumi.
About the Author
Dr N.S.L. born in Tehran Iran and residing in Virginia USA, since 1987. PhD. in Soil Physics and Chemistry and Post-doctorate in Environmental Sc./ Ecology. Retired Prof. of the Univ. of Tehran and former research fellow of Univ. of London, UK. and Univ. of Penn. USA. Writer of more than 100 scientific articles in the area of Ecology/ Environmental Science-Human Ecology. He allocates an ontological "Trinity" for the Human Being. He is married for close to 50 years and has three daughters and 3 grandchildren.
Read More