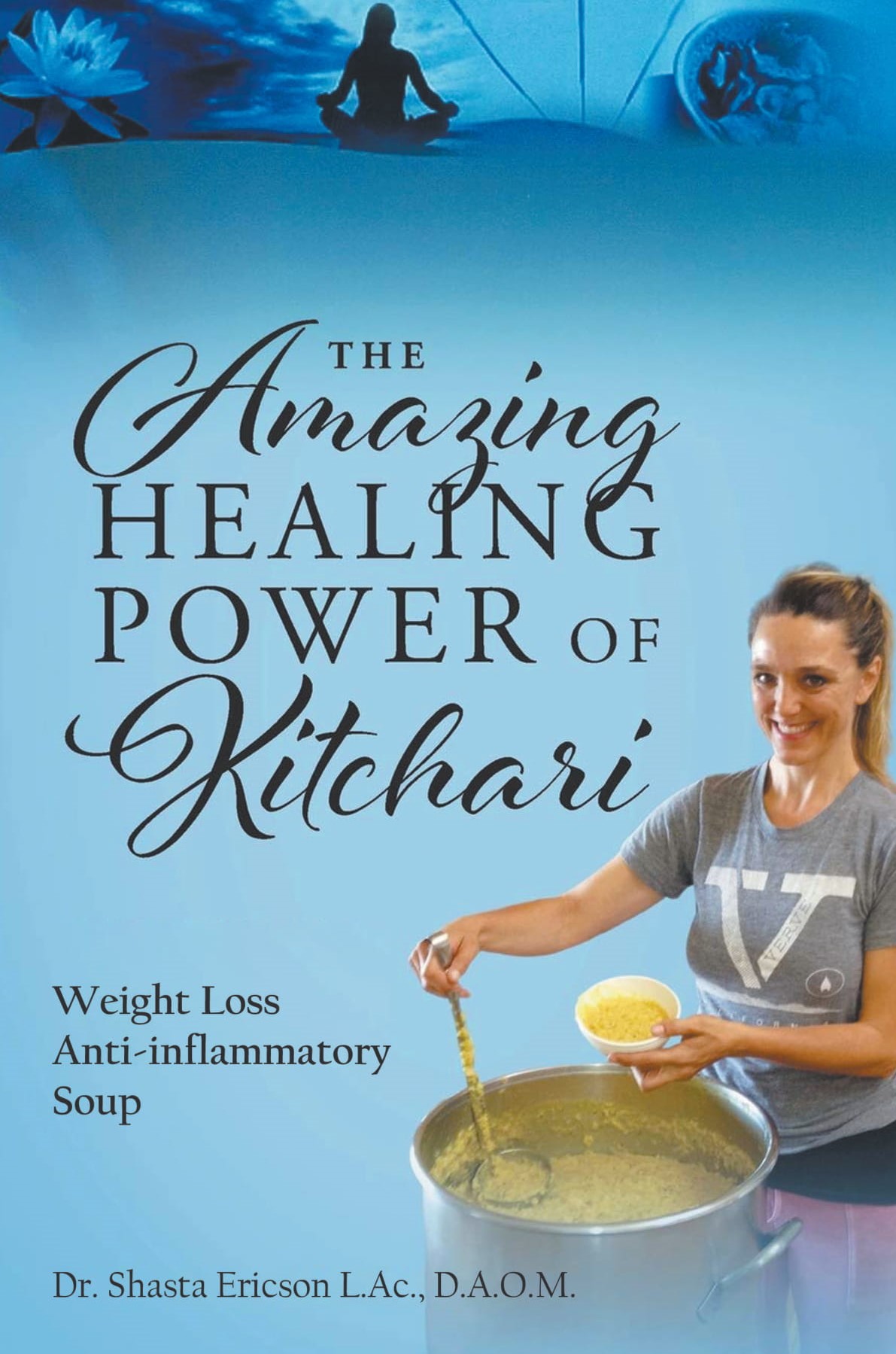 Category: Educational, Health & Fitness,
The Amazing Healing Power of Kitchari
Weight Loss Anti-inflammatory Soup
By: Dr. Shasta Ericson L.Ac., D.A.O.M.
$2.99 – $35.47
About the Book
Whether you are trying to control your weight, recovering from an illness, or simply looking for a way to feel better overall, this is the book for you! Kitchari is a medicinal cleansing soup from [ndia which is used both for healing the sick and optimizing health for yogis in their path toward enlightenment. Kitchari is at the core of Ayurvedic nutritional healing an anti-inflammatory, slow-burning, complex carbohydrate and plant-based protein porridge that's easy to make and easy to digest. And with fragrant herbs and rich ghee, kitchari is an appealing and delicious dish.
'With The Amazing Healing Power ef KitclLari, you'll be able to identify your particular body type (dosha) and customize your kitchari for your own specific health needs. It doesn't matter if you begin the process as a pizza􀀹eating, cigar-smoking, win􀀼rinking toxin collector-kitchari will set things right, and you'll be left with a new awareness of your health, a deeper connection with yotu- body, and the knowledge that you can look and feel terrific … all the time!
About the author
A second-generation Vestern trained doctor of AOM, Dr. Shasta Ericson L.Ac., D.A.0.M. received her Doctor of Acupuncture and Oriental Medicine degree from Five Branches University. She is also a certified wellness and yoga instructor, having over 25 years of clinical experience. Dr. Shasta is the creator of Qi yogas, and she has done extensive research in complementary and alternative medical approaches for weight loss, fertility, autoimmune disorders and pain management. www.kitchari.net, www.wayofwelJness.com.
Read More