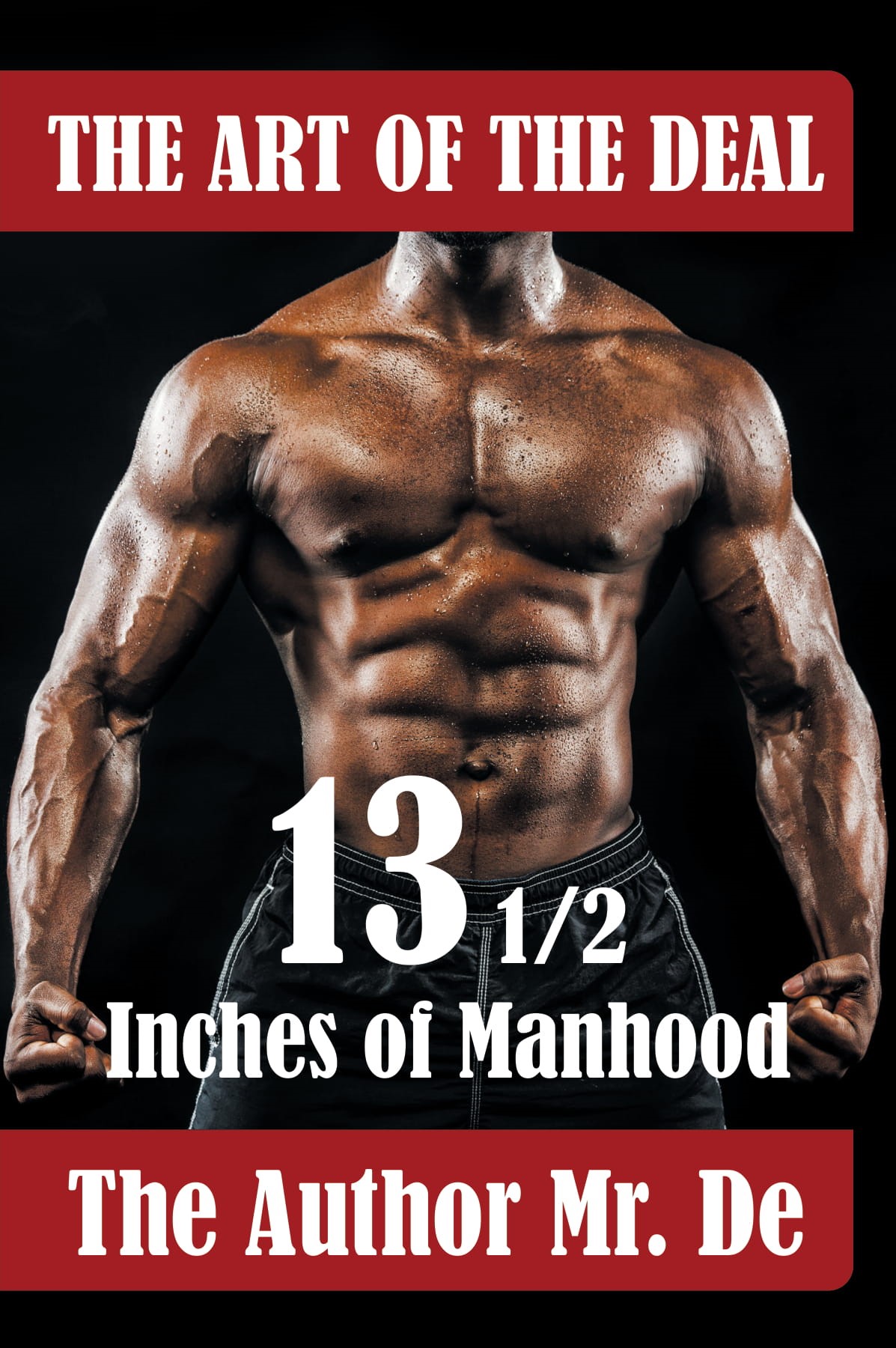 Category: Romance & Fiction, Uncategorized,
THE ART OF THE DEAL
13 ½ Inches Of Manhood
By: The Author Mr. De
$2.99 – $9.84
About the Book
HOT SIZZLING SEXUAL SATISFACTION
Who would have thought a super fine black solider, a stunning rich black doctor, his wife, and her friend could get caught up in a steamy, dominant, sexual romance that would later blow up like a dynamite. Sexual Desires Unleashed! The most refined, exclusive, and conservative quatro would have a sexual appetite like an animal in heat. This book is for those who are seeking to release a prohibited sexual appetite that can no longer be contained. This book will provide you with a sexual stimulation that will spark a revolution and allow you to experience such erotic mental sex like never before. Everyone will enjoy a new sexual encounter of a different kind! Sit back, get in a quiet private place, and let it happen.
…
"The Art of The Deal" and Subtitle "13 1/2 Inches of Black Manhood" is an intense Sexual Romance Novel that promotes a safe place for a highly mental self-stimulation through fantasizing and mental imagery. The characters are so well developed and intertwined until the plot structure will transition the reader from an amazing commencement of sexual expectation to a physical and perceptual full-throttle climax. THE AUTHOR MR. DE Has written an Explosive mesmerizing romantic thriller! Mr. De is a well-rounded author who is very capable of stimulating the mental and sexual state of mind to a climaxing resolution. The Author Mr. De's Scandalous emotional seduction is realistically tempting and appealing to both women and men. In the book "13 ½ inches of Black Manhood," Mr. De transitions his readers from sex appeal to sensual seduction, to sexual satisfaction, ultimately to an intensive sexual climax. The four characters in this book are nothing short of "Aphrodisiacs" in their own rights. "The Art of The Deal" aka "13 ½ inches of Black Manhood" will surely satisfy any sexual urge or appetite. It is arousing and engaging, with certainty to bring pleasure and desire without any inhibitions. Very Highly Recommended!
About the Author
Has written an Explosive mesmerizing romantic thriller! Mr. De is a well-rounded author who is very capable of stimulating the mental and sexual state of mind to a climaxing resolution. The Author Mr. De's Scandalous emotional seduction is realistically tempting and appealing to both women and men. In the book "13 ½ inches of Black Manhood," Mr. De transitions his readers from sex appeal to sensual seduction, to sexual satisfaction, ultimately to an intensive sexual climax. The four characters in this book are nothing short of "Aphrodisiacs" in their own rights. "The Art of The Deal" aka "13 ½ inches of Black Manhood" will surely satisfy any sexual urge or appetite. It is arousing and engaging, with certainty to bring pleasure and desire without any inhibitions. Very Highly Recommended!"
Read More