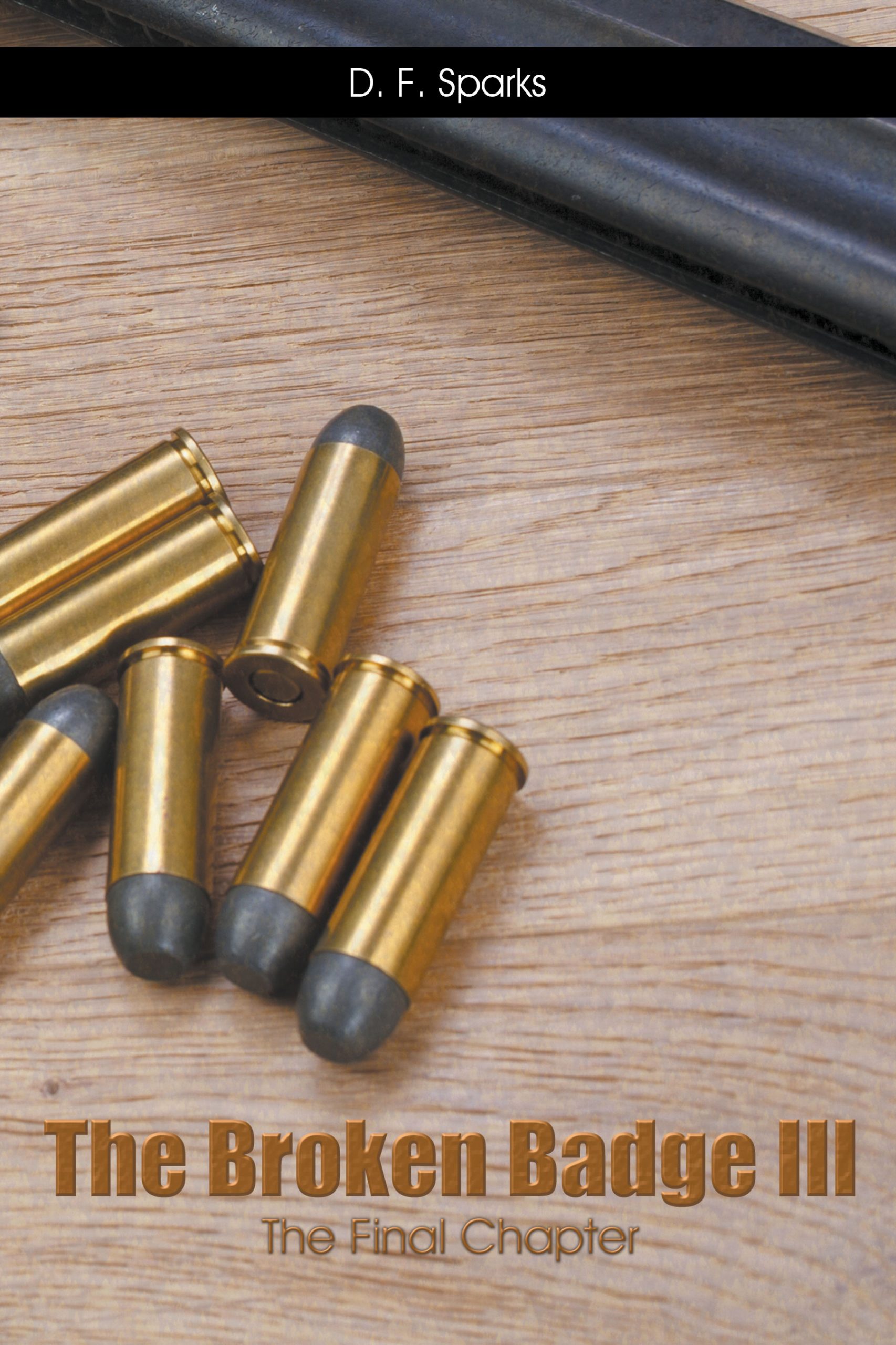 Category: Fiction, Western,
The Broken Badge III
The Final Chapter
By: D.F. Sparks
$2.99 – $9.42
About the Book
Samuel Cooper, a former Texas Ranger turned United States Marshall, a highly religious man and a firm believer in reincarnation, the afterlife, heaven, hell, the devil, and most of all, "God", had dedicated his life to upholding the law and defending the innocent when his parents were killed by a gang of marauders. He set out on a personal journey to bring every one of these men before the bar, to answer for the blood they had shed, and the innocent lives they had destroyed. The leader of this gang goes by the name of Klein, a cold-blooded killer who feels nothing for anybody or anything. After a long pursuit, Cooper is finally captured by the notorious outlaw and with his dying breath, he places a curse on the outlaw and swears that another will wear his badge and will come for him. When he does, hell will be in his right hand in the form of a Colt 45. This is the story from the start to finish at the legend of the broken badge. Maybe right doesn't always win, but it always makes a strong statement and brings forth a judgment either in this life or the next.
About the Author
D. F. Sparks was born in Middletown, Ohio, in May 1944 to Isaac Sparks and Virtie May Wilhoit. His mother had three previous children, Tom, Martha, and Charles. As Sparks' father work on pipelines, they lived nomadic lives and traveled constantly. When he was six, his mother was killed in a car wreck and his father remarried shortly thereafter. After the military, Sparks worked various jobs in the oil fields of Midland, Monahan, and Odessa, Texas. He worked on ranches and, one time, on river barges in Chattanooga, Tennessee. At 21, he starting driving a truck coast tocoast and did so for the next 45 years. He retired on his 66th birthday. In 1987, Sparks was reunited with his siblings after 37 years. His brother Charles died of a heart attack and his sister died soon after. He remained close with his brother Tom until Tom's death. Tom had always urged Sparks to write, as he has become an accomplished musician and singer. Determined to keep the past of this great nation alive, he began writing about the West in 2014, a series entitled The Broken Badge. The rest, like his memories, are history.
Read More