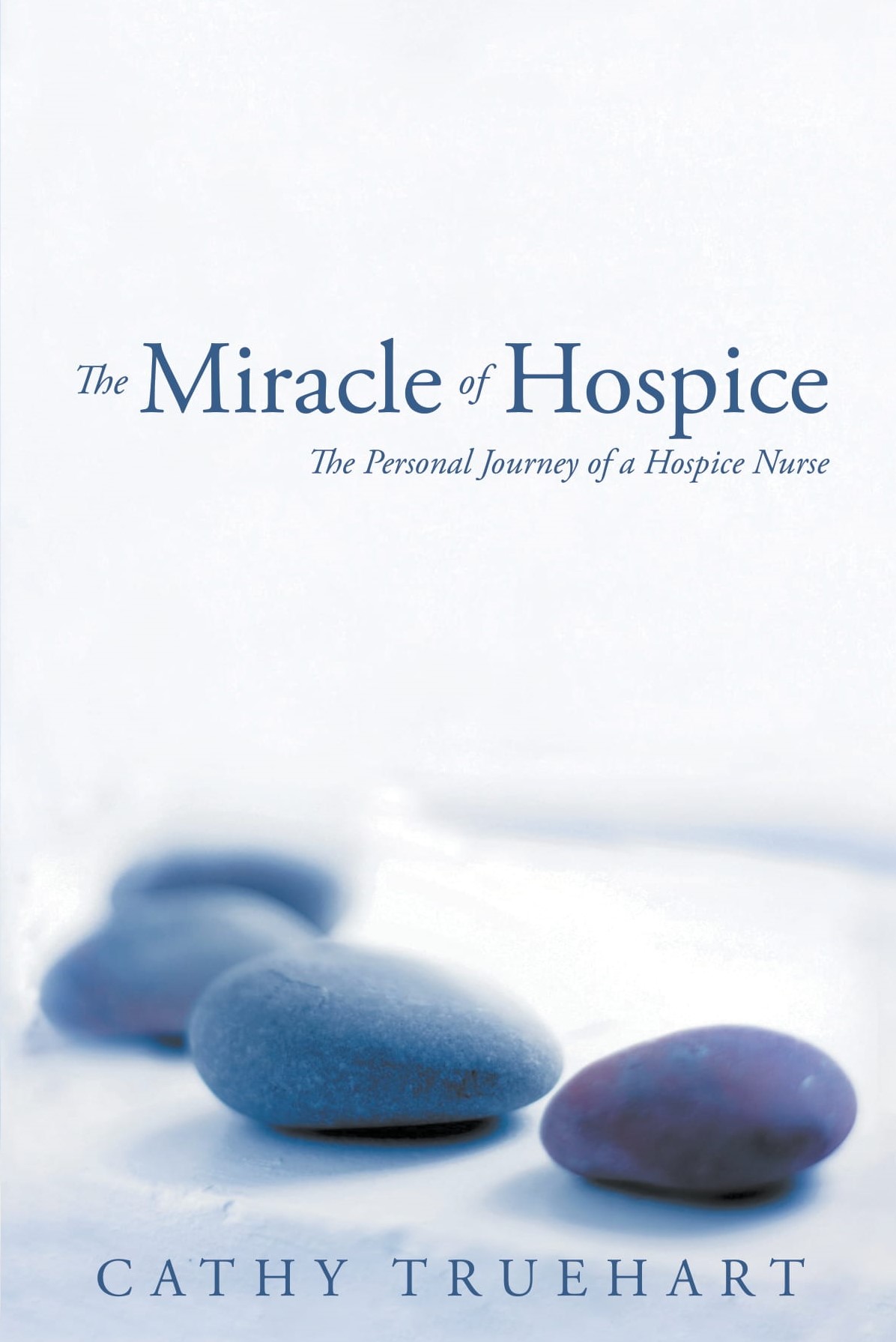 Category: Biographies & Memoirs,
The Miracle of Hospice
The Personal Journey of a Hospice Nurse
By: Cathy Truehart
$2.99 – $11.20
About the Book
The Miracle of Hospice; The Personal Journey of a Hospice Nurse is designed to offer information and emotional support to a wide audience of people who may be faced with their own death or the death of a loved one, or those who just want to be informed about what hospice is and what it is not. By merging elements of memoir, reflection, information and gentle self-help, The Miracle of Hospice demystifies the work of hospice as it ministers to the dying and their families. By tracing one day in the life of a hospice nurse, the author explains in detail how hospice staffers work and debunks as well, some of the damaging myths about end-of-life care while sharing her own journey as hospice nurse and caregiver to her own parents. The book is laced with personal stories of the hospice patients and families she has had the privilege to serve in her 40 year career as a hospice nurse. The Miracle of Hospice portrays the human, humane and sometimes humorous side of hospice. Its three main sections put a vivid, personal face on the hospice patient and family, the hospice nurse, and the hospice team respectively.
About the Author
Cathy Truehart's training in nursing began in 1971. In 1974, she earned a Diploma in Nursing from Worcester City Hospital School of Nursing in Massachusetts. In 1981, she earned a BSN in Public Health Nursing with a minor in Gerontology from California State University in Cotati, California, where she also did a year-long preceptorship with Hospice of Sonoma County. Finally, in 1997 Cathy completed her Master's Degree in counseling psychology at Leslie College in Cambridge, Massachusetts.
Cathy's longstanding interest in holistic health has motivated her to complete a certification program in holistic nursing through Seeds & Bridges; obtain a practitioner degree in Neuro-Linguistic Programming; become a Reiki Master; and complete certification in reflexology.
Currently Cathy is enjoying retirement and embracing her spirituality with Just Faith Ministries (justfaith.org) and the 'Contemplative Living Program' at Genesis Spiritual Life Center in Westfield, MA. She lives with her husband of 40 years and spends as much time with her daughters and grandsons in Long Island, NY and Austin, Texas as she possibly can.
Watch for the author's next book: My Greatest Teacher; Embracing Bi-Polar Disorder.
Read More