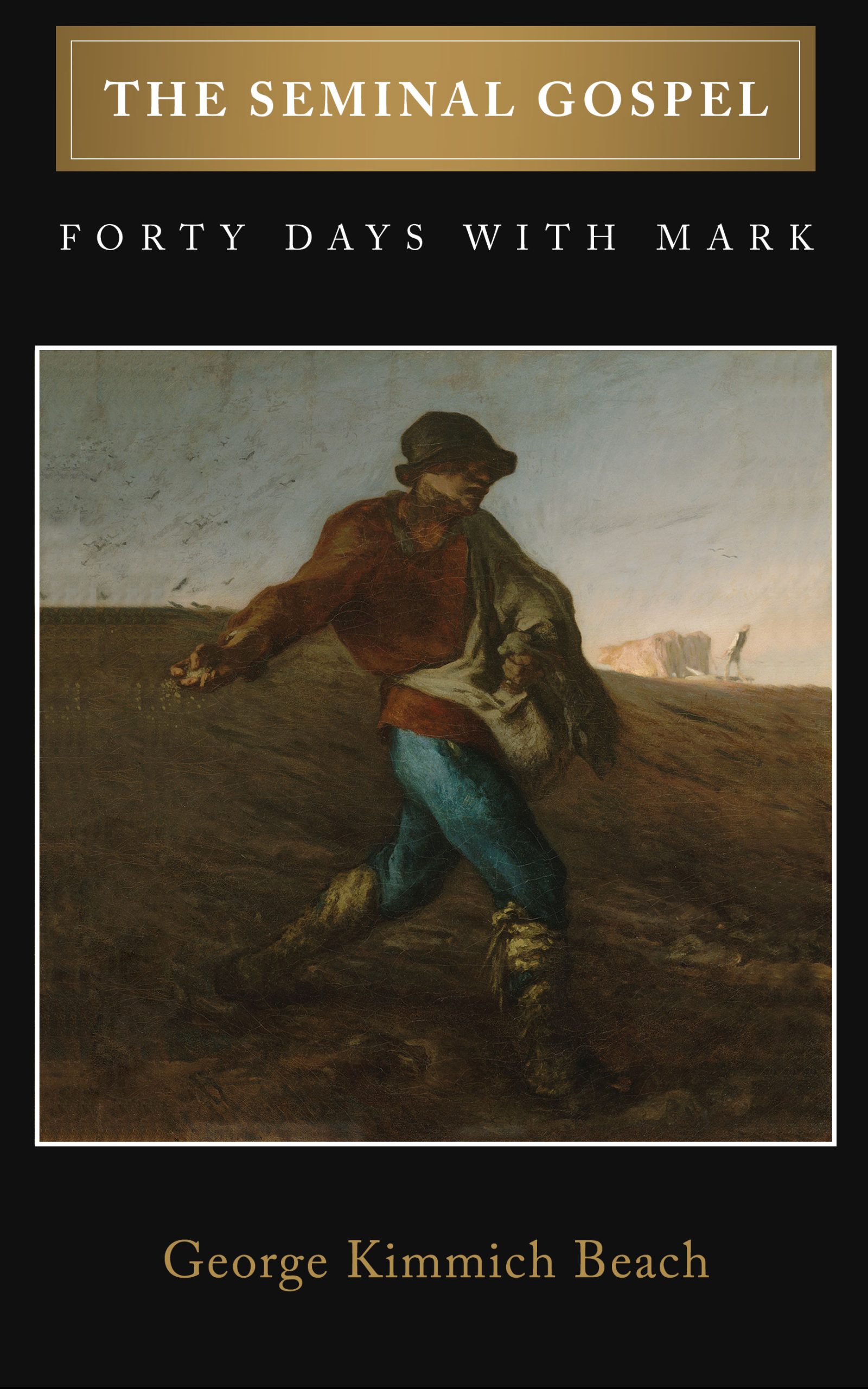 Category: Motivational & Inspirational, Reference, Religion & Spirituality,
THE SEMINAL GOSPEL
Forty Days with Mark
By: George Kimmich Beach
$2.99 – $14.58
About the Book
"The Gospel of Mark, being the first-written of Biblical and apocryphal Gospels, is historically seminal. It has sown the seeds from which all subsequent narrative accounts of Jesus of Nazareth—the basis for understanding his life and teachings—have sprung. seeds of insight and affirmation.
The chapter titles are a compendium of familiar but mystery-laden sentences, among them: "The time is fulfilled," "Lord, I believe, help thou my unbelief," "If any man desire to be first. . . ," "My name is Legion," "But whom do you say that I am?" "And the common
people heard him gladly," "Behold, we are going up to Jerusalem," "He goes before you into Galilee." Mark's Jesus is the parable-teller whose life has become a multi-faceted parable."
About the Author
George Kimmich Beach is the editor of three volumes of essays by James Luther Adams: The Prophet Hood of All Believers (Beacon Press, 1986), An Examined Faith: Social Context and Religious Commitment (Beacon Press, 1991) and The Essential James Luther Adams: Selected Essays and Addresses (Skinner House Books, 1998). Beach has published essays on Adams in The American Journal of Theology and Philosophy, Faith and Freedom (Great Britain) and The Unitarian Universalist Christian. His video, "JLA at Home," features Adams discussing his life and work with laypersons from Arlington, Virginia, in 1988.
Read More