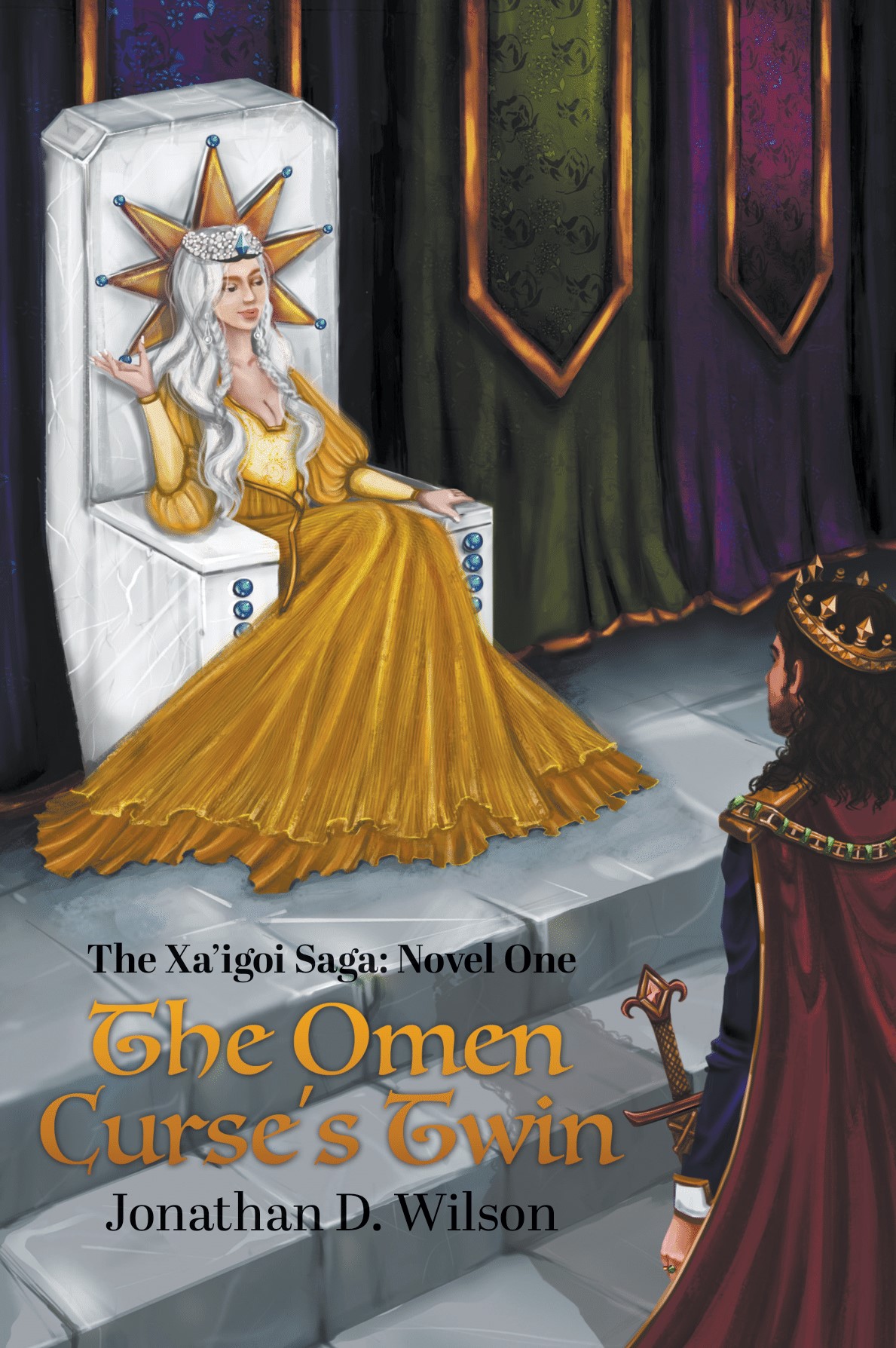 Category: Christianity, Religion & Spirituality, Science Fiction & Fantasy,
The Xa'igoi Saga, Novel One
The Omen Curse's Twin
By: Jonathan D. Wilson
$2.99 – $24.99
About the Book
"In a world where the words of the Gifted possess the power to bring either life or doom, it was once foretold that the Omen Curse would bring the lands of Lacreena into ruin. In a land of realms, governed by scheming, feudal lordlings and devious liege lords, where dark intrigues and forbidden aspirations are everywhere, the Dark Lord Ashnaharn–Lacreena's most primordial enemy–remains sleepless, ever-hungry, and twisting events to his own purposes. Yet, other ethereal forces that are far more ancient, stir the world into future motion, where the will of the Three Lords remain absolute.
Betrayed, orphaned, and wanted dead by his own kin, Crown Prince Valsamier awakens to genocide and a man aiming to kill him. By reasons yet unknown to him, Valsamier manages to escape into the wilds, only to meet with his destiny, long foretold, and to the fear of all.
It's been decades since Princess Ethissia prophesied the Omen Curse, but her foretelling still haunts everyone across Lacreena. Especially Valsamier, Ethissia's once beloved husband, who betrayed her to death, years before. It is he who Ethissia's doomful prediction spoke of, yet others in fear have purposefully kept him sheltered. In those decades since the utterance of the Omen Curse, Valsamier continues to feel himself changing, due to Ethissia's prediction. But changing into who and what exactly?
Such things as Valsamier escaping into the wilds and him happening upon an unforeseen meeting with Ashnaharn unleashes events that change the world forever–events that are not only Valsamier's destiny, but a destiny for the world. In his wake, a new foretelling shall soon shake the very foundations of the world–the Prophecy of the Xa'igoi–the Omen Curse's Twin. It is a prediction that, to some, will be far more dangerous and doomful than even the Omen Curse.
Valsamier's destiny, and the destinies of countless others, quickly become forever entangled within the web of two warring prophecies and the epic conflict that arises in-between the ageless forces that created such foretellings, which tell of the destruction of the world that is, in order to birth a new one that is to come…
"
About the Author
Jonathan D. Wilson lives in Idaho, enjoying family and friends. Since his youth, Jonathan has been fascinated with historical fiction and fantasy. Soon, he began writing numerous short stories that won several awards. With such encouragement, he decided to make writing a career. While doing years of research for Medieval-era accuracy, a long tale of intrigue began to form in his mind: "The Xa'igoi Saga".
Read More