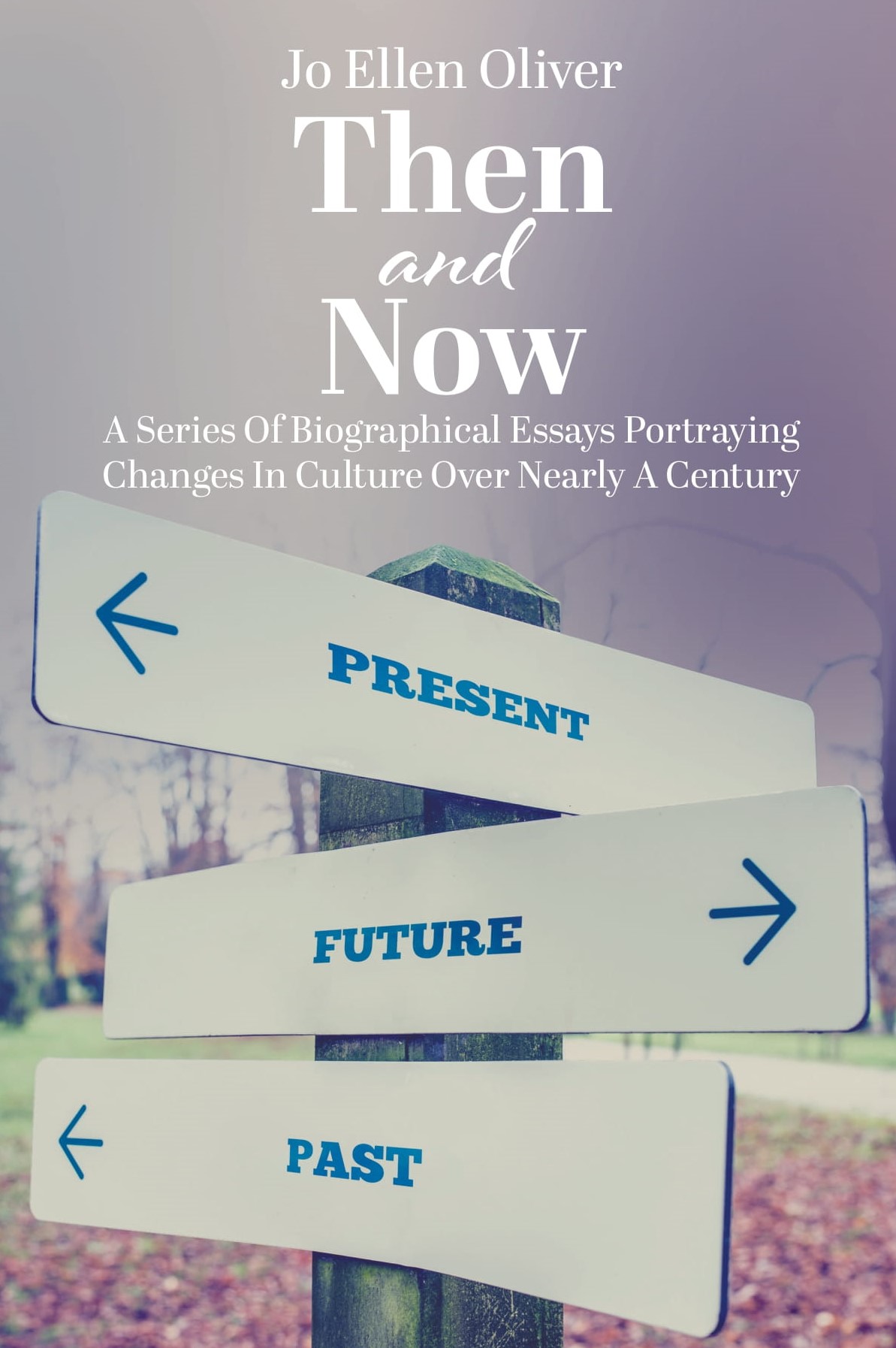 Category: Biology, Life Science, Science,
Then and Now
A Series Of Biographical Essays Portraying Changes In Culture Over Nearly A Century
By: Jo Ellen Oliver
$2.99 – $7.99
About the Book
Sexual mores have changed drastically in my 84 years of life, as well as attitudes about family life, race and religion. I hope to explore changes in attitudes over my life span. This is not a research paper. I taught freshman English in two universities, where the students were required to document carefully. I don't want to do that anymore. I may get a date or a name wrong. Some names I changed on purpose, to avoid embarrassing the children or grandchildren of people who behaved badly. Instead of factual research, I want to explore emotions and attitudes as they changed over the years. Why are emotions so important? We have just held a very divisive election. We are divided by politics and social mores. Yes, it is better if our emotions are grounded in actual facts; our recent election proved how dangerous feelings are when fed by lies, so I have tried to be as factual as my memory allows, but in the end, our behavior is shaped by how we feel.
About the Author
Jo Ellen Oliver won a college scholarship for her essay, "Texas City, April 16, 1947,"sparking her interest in writing. She graduated in English education from the University of Texas and earned two masters' degrees from Auburn University and the University of Georgia in reading education and counseling. She also earned a PhD from the University of Georgia She has had articles in professional journals and has published two books under the pen name of Jillian Wright: The Man Under the Bridge, about homeless people, and Fox Hollow, a mystery-romance. This collection of autobiographical stories is intended to portray changes of attitude over the last century about family, race, and sex.
Oliver is married to Dr. John E. Oliver, a retired professor and veterinary neurologist. They have three children and ten grandchildren.
Read More