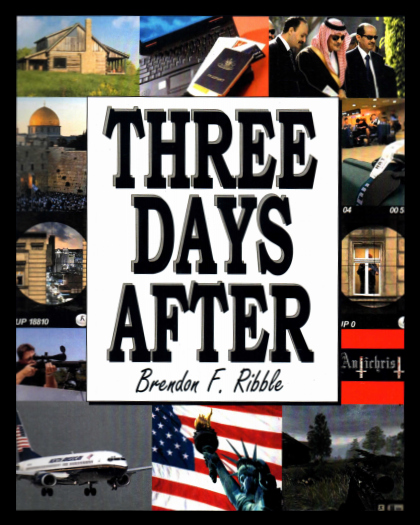 Category: Fiction, General, Reference, Religion & Spirituality,
Three Days After
By: Brendon F. Ribble
$2.99
About the Book
It was never the intention of the author for this novel to be perceived to be anything more than a fictitious representation of Scriptural prophecy in a modern day setting. Since prophetical interpretations vary greatly, arguments could be made that the storyline incorporates inaccurate details regarding the Antichrist and end times. I will not debate this point. With that said, it was the intention of the author to present a theoretically feasible and plausible scenario that incorporates the technological capabilities of today's society. And, to demonstrate how those capabilities could be used to promote the interests of a person or group at the expense of humanity. That is why all the events were written with a critical eye toward whether they were realistically achievable within man's limited capabilities. Eric Dent, the oil consortium, Sheik Omani and Sylvan had similar, albeit not identical, goals, and all were willing to sacrifice humanity to achieve those goals within those constraints. When the Antichrist comes, he will have at minimum paranormal and possibly supernatural capabilities. The restrictions that were placed on the characters in this novel will not be placed on him. Prophecy is clear that he will be able to rally the world, en masse, around his person and his initiatives. It is your choice whether you are prepared.
Read More