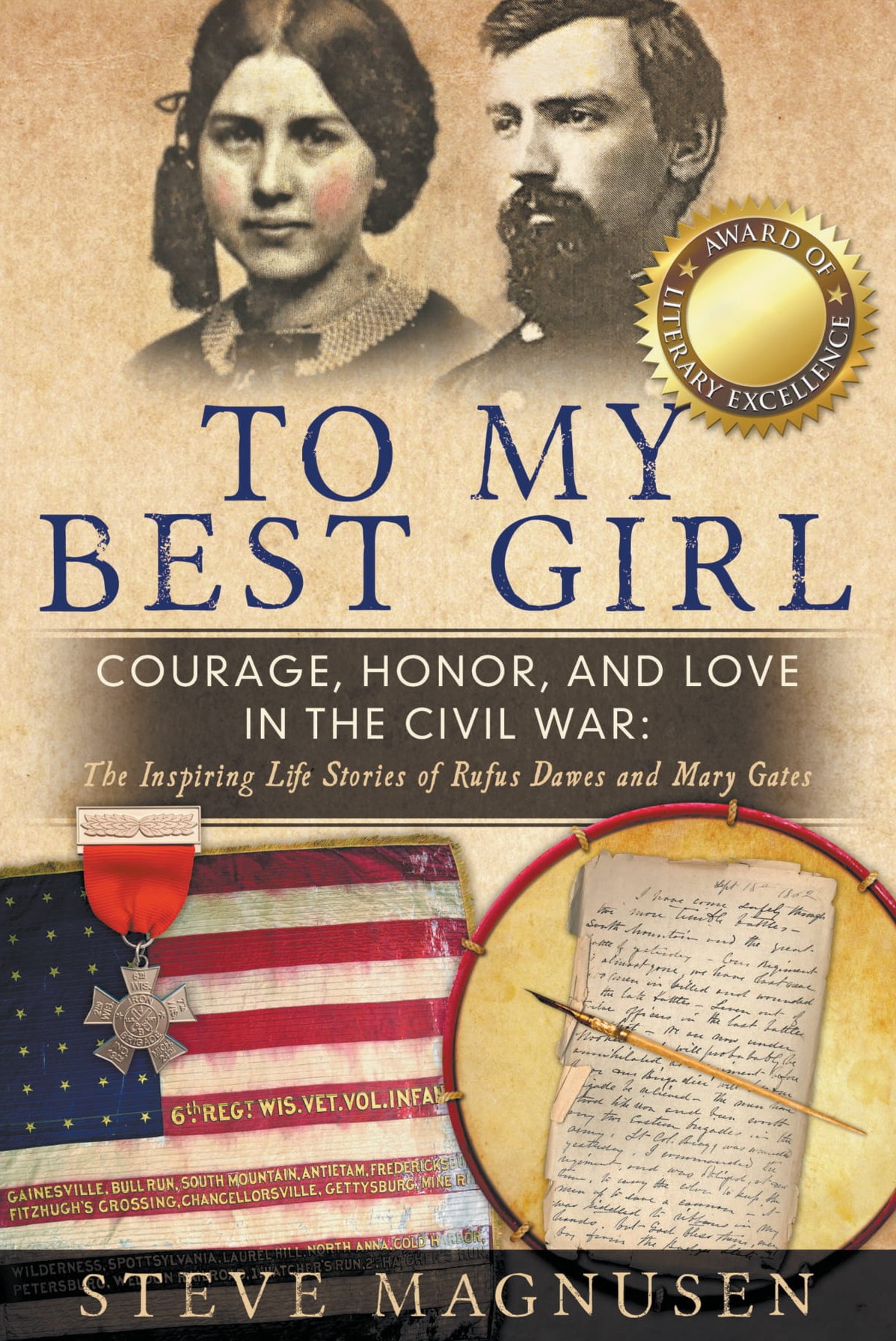 Category: Biographies & Memoirs, Fiction,
To My Best Girl
Courage, Honor, and Love in the Civil War: The Inspiring Life Stories of Rufus Dawes and Mary Gates
By: Steve Magnusen
$3.99 – $32.99
About the Book
Behind all descriptions of historical events are the stories of real people. This is the extraordinary true story of a citizen soldier and the girl he loves, as both become embroiled in the cauldron of our nation's Civil War.
Rufus R Dawes will emerge from a troubled family background to become an officer in a famous unit thrust into horrific battles in the eastern theater. But before those stirring war scenes, there is the early life of a proud and intelligent descendant of leading Revolutionary War figures, ancestors who helped form the United States, the Northwest Territory, and the state of Ohio.
Rufus will meet beautiful and vibrant Mary Beman Gates and fall in love. But there is separation due to distance and social standing, apparently little reciprocal feeling, and competition by others better situated than he. Can it ever become more than infatuation? The outbreak of war intervenes. Faced with the doubt of his own survival, is it possible to fulfill any dream of a life with Mary?
Mary is a girl with a loving family who becomes a young woman while witnessing many acquaintances and suitors, along with an only brother, march off to war. Tragic battle losses soon mount. Will she—should she—become involved with a soldier whose life is in daily jeopardy far away?
The drama unfolds upon Rufus and Mary, and upon family members and soldiers who experience their own battles, trying to survive while patriotically performing their duty to the nation. Based on many letters and diary entries, most never published, this is a timeless story of love and courage.
About the Author
Steve Magnusen enjoyed a nationally recognized engineering career in north suburban Chicago after receiving his degree from Purdue University. He has led several professional and non-profit organizations, and served fifteen years as an infantry and armor officer in the US Army Reserve.
Steve's particular interest in the Civil War's elite "Iron Brigade" led him to diligently research the life of Rufus R. Dawes, the intrepid young commander of the Sixth Wisconsin Volunteer Infantry. Extensive original documentation not only revealed extraordinary battlefield heroism, but also an incredible wartime romance involving delightful Mary Beman Gates of historic Marietta, Ohio. Steve was inspired to bring their captivating personal saga to life in To My Best Girl.
Read More