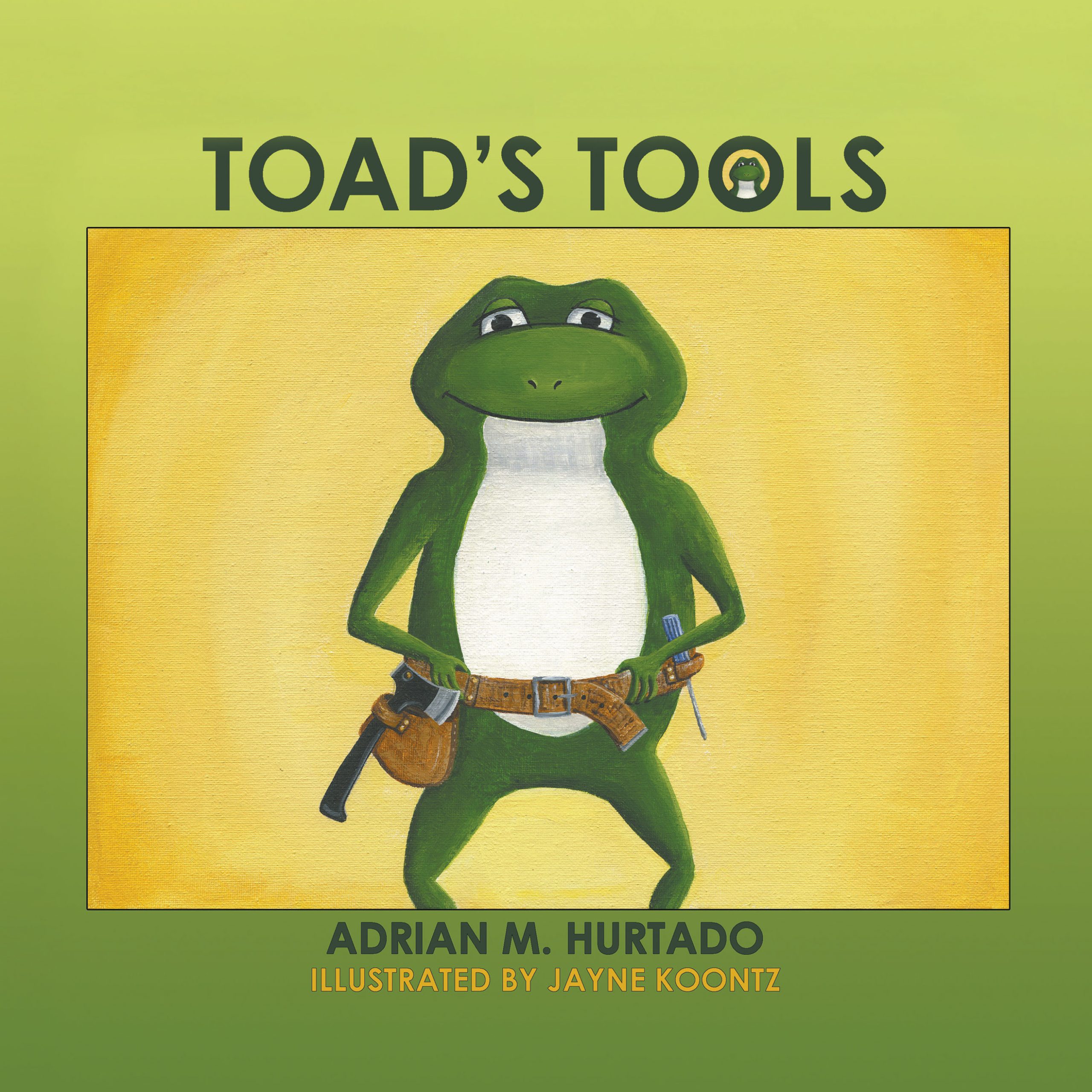 Category: Children's Books,
Toad's Tools
By: Adrian M. Hurtado
$4.99 – $17.02
About the Book
Toad's father enjoyed helping the other animals in the forest. He often told Toad, "Nothing feels as good as helping others." His father passed on and now his tools are Toad's tools, and Toad wants to feel good helping others, just like his father. Join Toad on one day in the forest as he tries to live up to his father's example.
About the Author
Adrian M. Hurtado was born in Berkeley, CA and raised in the East Bay area. He is a former teacher and principal, having served more than 25 years in schools in Orange County, Los Angeles County, and Santa Barbara County, California. He always enjoyed working with students and in finding ways to make learning interesting and fun. Now he seeks to carry on that delight through books that students can enjoy and their parents can enjoy reading to them and with them.
Adrian also served in the Marine Corps and Air Force Reserve, retiring at the rank of Major. He and his wife, Jean, a former kindergarten teacher and his biggest encourager, have retired to the little beach town of Cayucos, California where he is actively involved in community service.
Read More