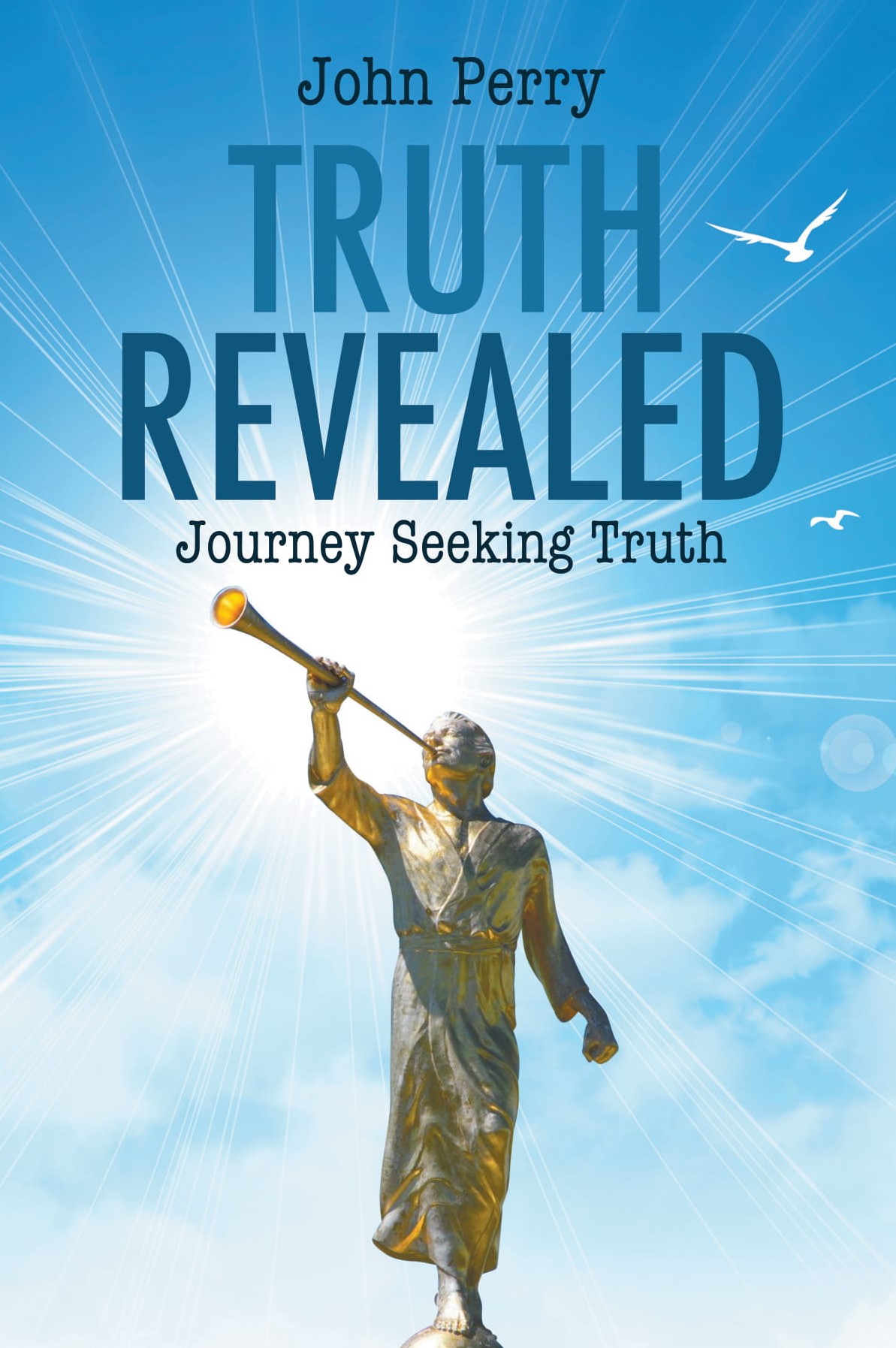 Category: Biographies & Memoirs,
Truth Revealed
Journey Seeking Truth
By: John Perry
$2.99 – $14.65
About the Book
RECEIVING ANSWERS FROM HEAVEN TO OUR QUESTIONS. Prayer, pondering and reading can be a powerful force in our lives. In this enlightening and inspiring book that John E Perry penned in just fourteen hours are precious jewels if learned and applied will jettison one to a new perspective on life.
The author studied, read and pondered the scriptures and many other books for decades, memorizing the new testament, before he received inspiration to pen this book. He learned there are layers of precious knowledge in the scriptures. One can read the same verses and add wonderful insights each time it is read. Line upon line precept upon precept, until a fullness is received.
In this little book are precious jewels of correct principles that can jettison one to a new height by using and applying them. These jewels are truly life changing if they are discovered, used and applied. They can bring peace, joy and happiness to all who embrace them.
The author believes the purpose of life is to learn and apply these truths and that will eventually illuminate ones soul to eventually receive a fullness of Joy! The joy the author is writing about can only come from knowing, who you are, where you come from, why you are here in mortality and where you will spend eternity. This can only happen by learning and applying righteous principles. The glory of God is intelligence, without it one cannot receive a fullness of Joy.
About the Author
John E Perry had been blessed with a very special friend, partner, wife for 61 years. They have six
sons, 15 grandchildren, 25 great grand children. John loves family and church actives and he also
enjoys developing real estate. He believes learning and properly applying TRUTH is one's major
purpose in life. The truth will set one free. John's ability to laser focus on finding and properly applying
truth has and does give him GREAT JOY, even in difficult times. John knows that going "through
difficult times" is a great learning experience. He desires all to receive this joy he has written about.
For this reason was TRUTH REVEALED written.
Read More