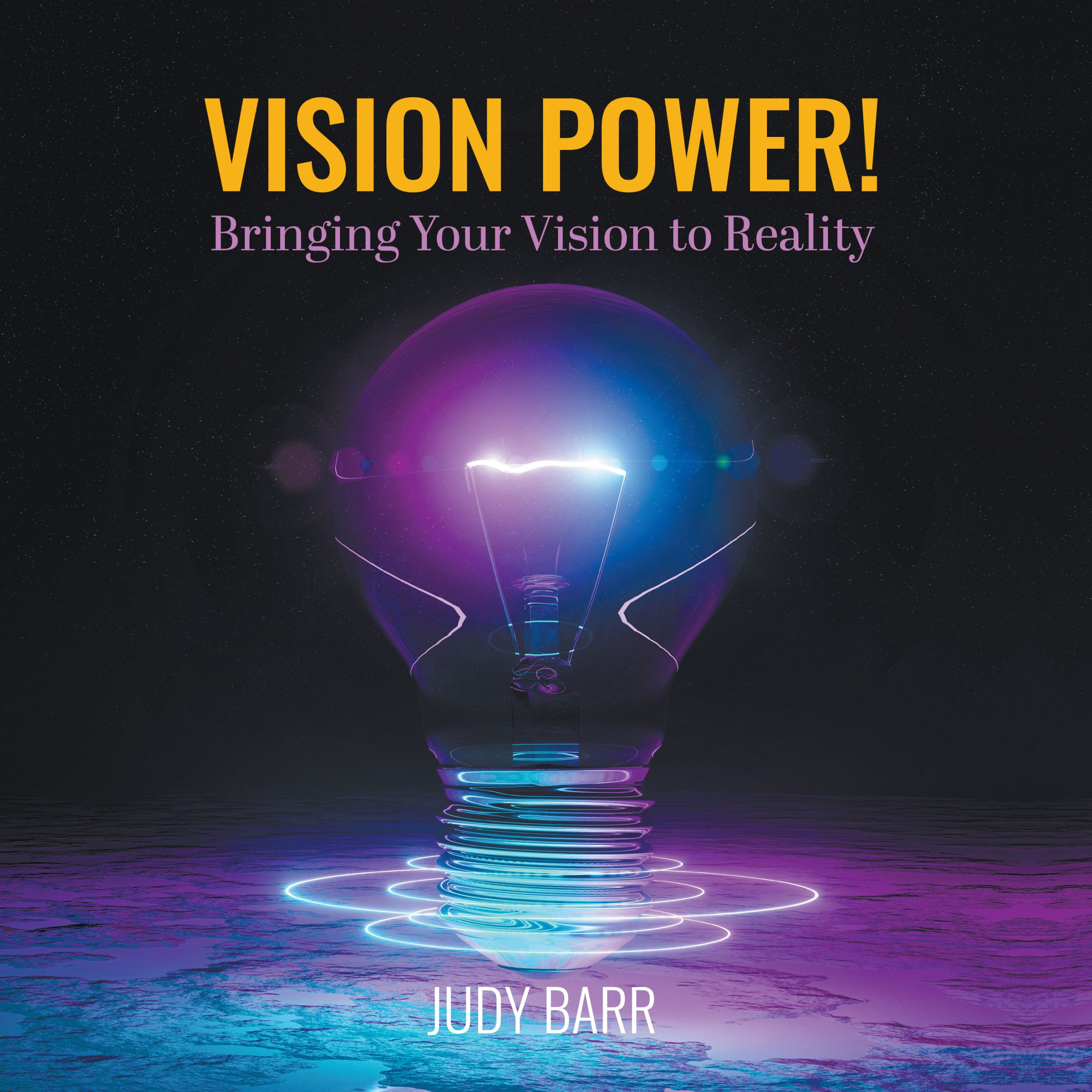 Category: Religion & Spirituality,
Vision Power!
Bringing Your Vision to Reality
By: Judy Barr
$2.99 – $30.52
About the Book
"This book is designed with a vision in reaching young people trying to navigate and find their path in a world with so many options. It is an excellent tool as a roadmap or guide to finding your path. Ever wonder "Why Am I Here?" In times where you may feel alone, discouraged, uncertain, hopelessness or you may have been wounded by what you feel is a failed effort; or maybe you're just simply not sure of what would be the right decision, you may be at a crossroad or something did not turn out the way you planned.
When it comes to personal endeavors or "Your call" or "your purpose" we generally look at the world through an outward telescopic view and internally feel that whatever our gift is may not be good enough or feel intimidated by others, or in most cases our own fears.
We began to focus on societal issues. There may be a time of famine, social or political unrest; or we focus on personal challenges, could be personal hardship, family, medical, or any other matter we generally build to try and justify why this might not be "the right time."
There are many various scenarios the book could have stated, but the author intentionally does not mention as to the point of this delightful read; the author suggests none of them matters. Whatever the scenario the author helps the reader to realize that it does not matter and is not a factor since the very first step in following your vision starts in the mind and in your heart! The book brilliantly and powerfully delivers in encouraging the reader where they are "right now."
It is a powerful easy read, yet thought provoking. If you are trying to navigate and may be at a crossroad, this book is for you. In taking self-reflective approach especially in a time when it feels that no one is there or you may feel isolated or just simply feel no one understands this insightful, enlightening self-guide book is a great read and tool!
In a world where there so many navigational technology and social media platforms this book delivers in extracting from the sphere of confusion and world illusions, conspiracy theories including the highly visible illuminati. It engages the reader to focus on the illumination and illuminates the light within the reader – the light of their vision and achieves the mission of helping the reader understand what a vision is!
This book is for the new age:
Put your plan into action using the Self- help guide included in the book!
Learn how to write down your vision and make it plain using the self-help guide.
This is the first book that guides the reader and helps them begin their own journey from start to finish!
Thank you for being with me on this journey!"
About the Author
"Native Miamian, Ms. Judy Barr is a powerhouse speaker, singer, actress, poet, playwright and author. Her work has been presented as far as Uppsala, Sweden. Ms. Barr is the founder of The Iron-Barr Group, Inc., a non-profit youth theatrical performing arts organization est. in 1994 in South Florida.
Ms. Barr has extensive work in implementing programs to transform inner-city communities. With her twenty-plus-year tenure managing over one million sq. ft. of commercial real estate, and extraordinary ability in maintaining 85% – 95% Tenant Retention, Ms. Barr developed a self-help guide anyone can follow in finding your own path."
Read More