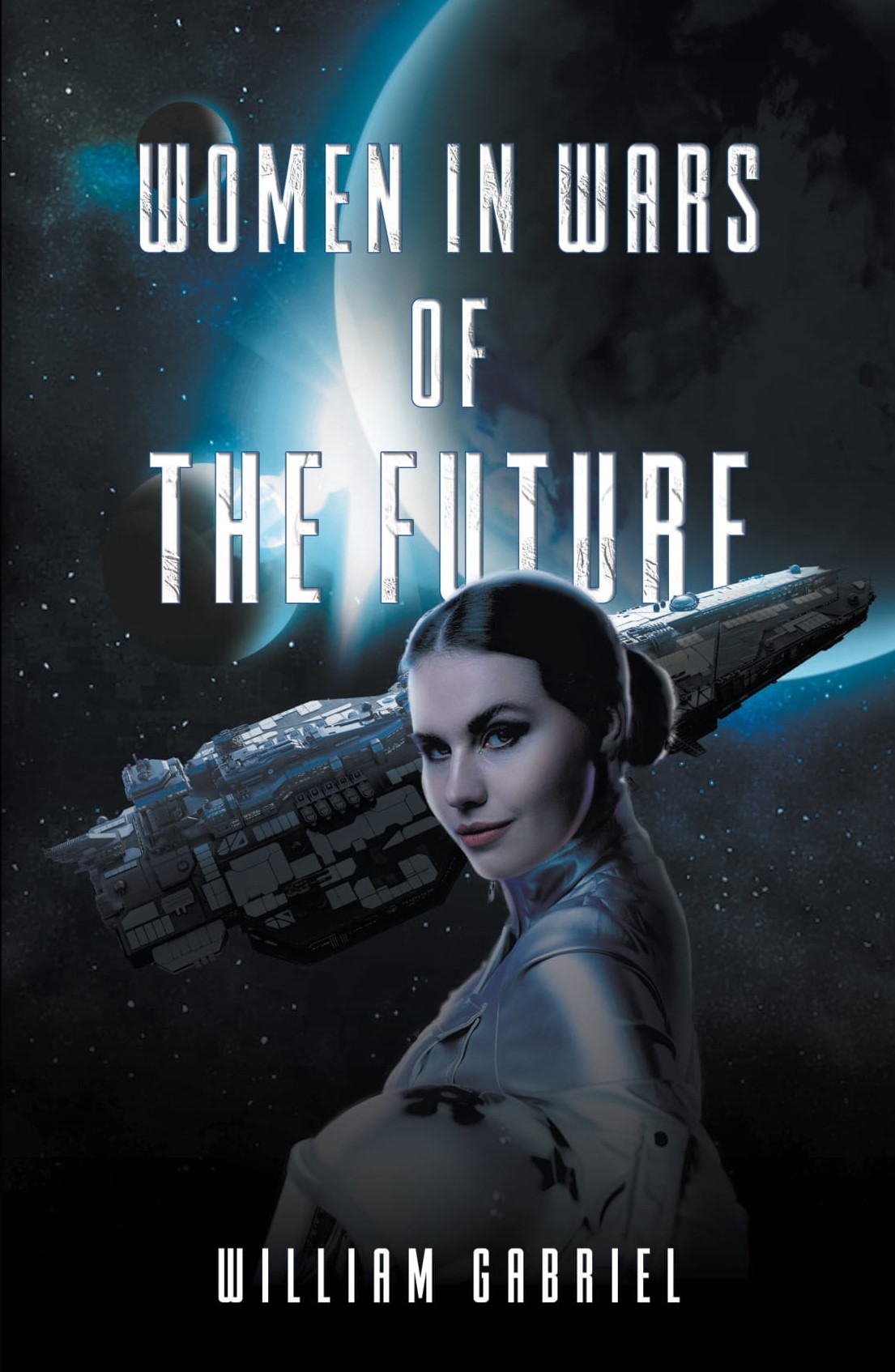 Women in Wars of the Future
By: William Gabriel
$16.95
About the Book
Four centuries from now mankind will have expanded into the Solar System with the most adventurous and capable of society. Our world of twelve billion people will have their best and brightest reach for the planets. By this time nearly two million people will live and develop the colonies of outer space. An Earth bound power has built their first warship to ply the planets and establish hegemony where ever they travel. Earth bound politics rears its ugly head in interplanetary conflicts between this rising power and the more established national powers in space.
Into this maelstrom three heroines must face off against this new menace launched from Earth. The planetary system is self sufficient, yet very fragile when confronted by military might. As civilians caught in the crossfire of political infighting, they must use all their wits and abilities to survive the presence of that warship's maiden voyage. These women prove their metal in the high stakes game of military confrontation and intrigue. Theirs is a world of mercantile uplift while they must now face the forceful onslaught of this new space power.
Most technologies portrayed within this work are already developed or on the drawing board and will be part of mankind's future in space. Only a couple are not yet within our grasp, yet would be stepping stones to interstellar travel at faster than light. The three heroines each are well versed in survival in space and have carved out their own entrepreneurial niche to gain wealth and return to Earth with millions in today's currency. The planets hold near infinite wealth to be exploited in the 25th century. This is the new world in which they live.
About the Author
William Gabriel was born in Los Angeles, California in 1958. He first read Asimov's Foundation trilogy when he was seventeen and started to search for methods of applying psychodynamic thought. At twenty seven he first started writing science fiction and reached the million word mark in 1998. At thirty one he tried out for and qualified as a Special Forces soldier in 1990 and spent the next decade serving on A-Teams and was a peacekeeper in Haiti in 1996. He went on to serve in B-Team and C-Team elements.
He studied International Studies at the University of Arkansas at Little Rock in 2010 and moved back to California where he graduated from the University of California at Riverside on the Chancellor's Honor List with a degree in Global Studies. After three decades of writing he published his first science fiction work in 2013. He now has three books in print: "Beth's Song", "Twenty First Century Crusader", and "Women in Wars of the Future".
Read More