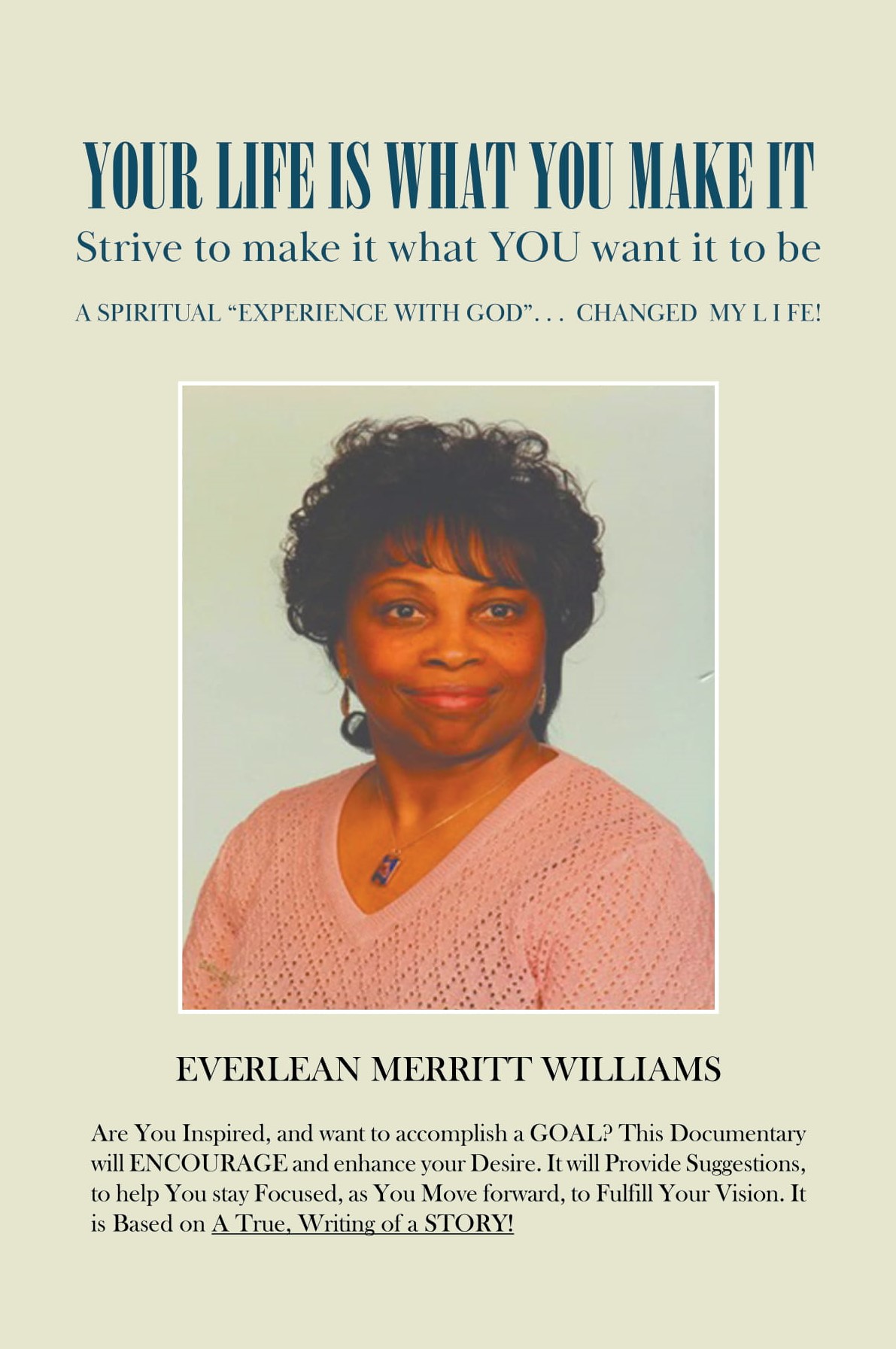 Category: Religion & Spirituality,
Your Life Is What You Make It
Strive to make it what you want it to be.
By: Everlean Merritt Williams
$2.99 – $12.71
About the Book
"INSTRODUCTION FAITH-BELIEVING-POTENTIAL!
This Story is written to encourage you. It will remind you that, ALL Things are possible, when you Trust and Believe in God. It will help you to move forward, because you know that God will be with You. Show HIM, that you are His child and you are seeking Him for directions and guidance. Watch how He works through you, and you will see how blessed you are, once you accept His invitation to serve Him and others. He expects us to do that. We are somebody…Pick Up Your Dream, and Let God Guide YOU!
When you are Obedient… YES, He Will Do It!
There is a GIFT in all of us! Will we explore it or just leave it?
There is a STORY in all of us, will we tell it or just keep it? There is POTENTIAL in all of us, will we use it or just let it die? There is a SONG inside of us, will we sing it, or just keep it inside? You have a God given LIFE, will you live it or just throw it away? You have a Heart of LOVE, will you express it or just keep it? HOW CAN YOU SAY NO… TO GOD?
About the Author
Everlean, was blessed to have Christian parents and a happy home life. She enjoyed singing in the choir. She attended and completed High School. She traveled to many stated and ended up in Nashville, Tennessee. She married her 1st husband. He passed at an early age. She graduated from Tennessee State University. She worked with Tennessee Government & Tennessee State University. After college, she met Theodore Merritt and later, they got marriage. She accompanied him to Germany for three years. She Managed the Learning Resource Center-Germany. After her husband retired, they moved to Georgia, where they are still living.
Read More